Surprise! Hatchimals Are in Stock — and on Sale — at Target Right Now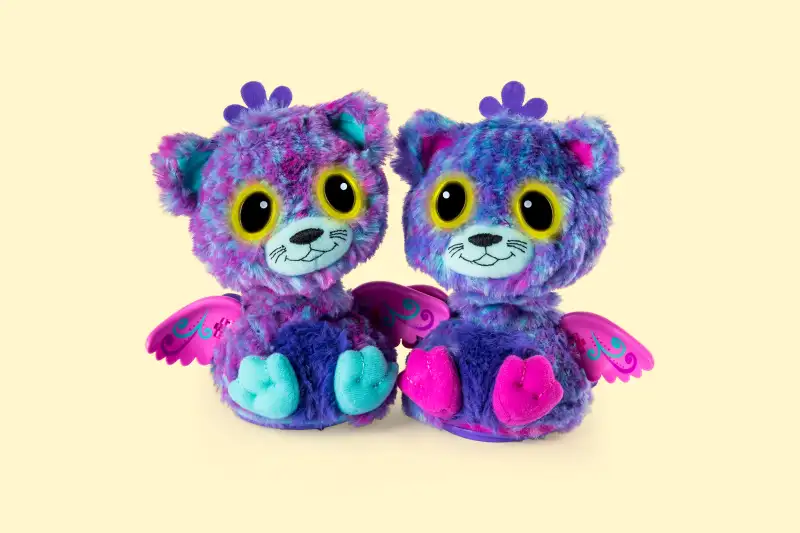 Hatchimals are one of the hottest toys this holiday season, and parents have been on the hunt for these fluffy robotic critters ever since the new Hatchimals Surprise hit the market last month. Just take a look at the staggering number of Hatchimals listings, often with inflated prices, at the Hatchimals Amazon page.
Last year, Hatchimals sold out pretty much everywhere by December, so there's probably a limited window of time you can snag one of these interactive pets without paying insane markups to third-party resellers
But here is some great news from Target: Hatchimals Surprise toys are 25% off right now. Two of the most popular new Hatchimals varieties are priced at $52.99, down from $69.99.
There's the cuddly Peacat (half peacock, half cat, in case you were wondering), which comes in two varieties, blue fur with purple stripes for identical twins, and yellow or purple fur with blue spots fraternal twins.
The other great Target Hatchimals deal on the new Surprise twins is on the bright-eyed Giraven (that's a hybrid of giraffe and raven, btw). It's also $52.99 and comes in two varieties: identical twins have blue spots on pink fur, and fraternal twins have yellow spots on either blue or pink fur.
Although they're not marked down, Target also has other Hatchimals toys available from the new Surprise collection, including one adorable Target exclusive: That would be the Deeriole, a cute antlered combo of deer and oriole (the bird, not a Baltimore MLB player), which is still — for now, at least — available for $69.99. There's also the pink-and-purple Ligull (lion plus gull, natch) you can still scoop up for $69.99.
We've included affiliate links into this article. Click here to learn what those are.