Here's How to Buy Rihanna's New Fenty Beauty Red Lip Color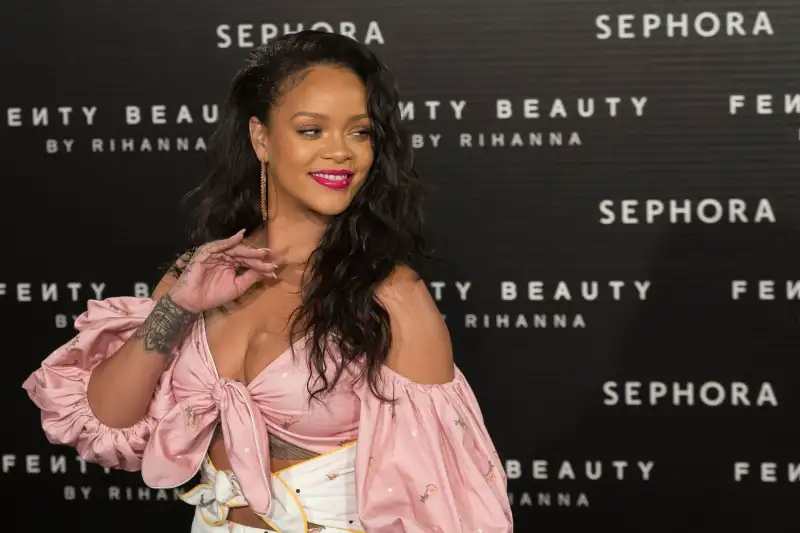 NurPhoto—NurPhoto via Getty Images
Fenty Beauty fans have a lot to be thankful for this Thanksgiving.
Rihanna's popular make-up line released a new lip color at midnight on Nov. 23. The 12-hour liquid lipstick called "STUNNA" has a bold, red color that Rihanna says will look good on any skin tone — a strategy the pop star has taken with her other lip products, like Fenty Beauty's Gloss Bomb.
"The perfect red is hard to get right, and it's really hard to find your red that works on your skin tone," says Rihanna, according to Sephora.
The new lip paint joins Fenty Beauty's wide range of other products, like its 40 shades of foundation, lipsticks, primers and more.
Rihanna has posted videos about the new product over the last few weeks, including one where she puts on the lip paint to show exactly what it looks like when applied. The exact shade of red was "hand-picked by Rihanna and obsessively tested to make sure it looks incredible on everyone," the company says.
//platform.instagram.com/en_US/embeds.js
Fenty Beauty sells its products on its own website, as well as at Sephora in stores and online here. The product is availabe on both Fenty's and Sephora's websites starting at 12:00 a.m. ET on Nov. 23, and the product will be available in stores in Sephora on Thanksgiving Day.
//platform.instagram.com/en_US/embeds.js
Fenty Beauty is one of TIME's 25 best inventions of 2017. The stunning makeup line has received strong reviews for not only its quality, but for its focus on providing a wide range of makeup that fits a diverse array of skin tones.
Rihanna's foray into beauty stems from her "lifelong obsession with makeup," she recently told TIME. Though only launched earlier this year, Fenty Beauty quickly became a big hit — largely due to its inclusiveness and focus on providing a diverse selection of productions for all skin tones.
"I never could have anticipated the emotional connection that women are having with the products and the brand as a whole," Rihanna told TIME. "Some are finding their shade of foundation for the first time, getting emotional at the counter. That's something I will never get over."