Hershey Moves Beyond Chocolate Amid Changing Snacking Habits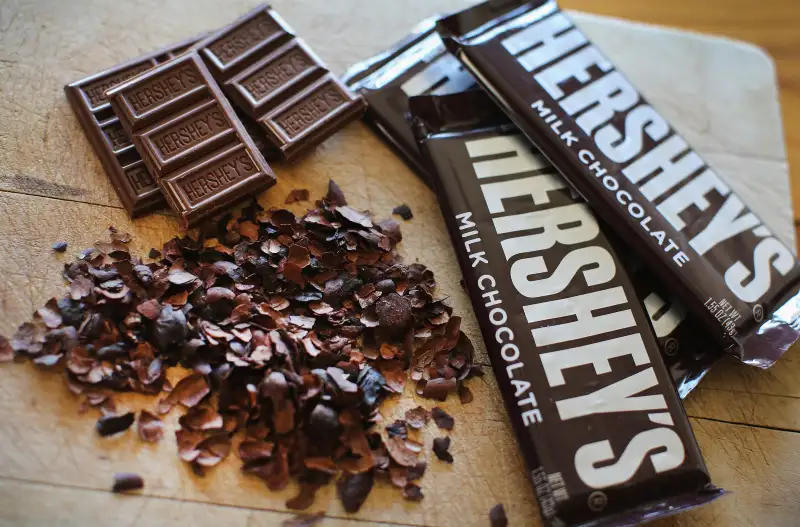 As American snacking habits have changed with the times, one of the country's biggest snack makers, Hershey, has struggled to keep up—a trend the company hopes to reverse with new product lines for today's consumer.
"As you look at how consumers' relationship with food has changed, we recognize that the snacking continuum has grown," Hershey CEO J.P. Bilbrey said in a Q1 earnings call Tuesday. Sales in the most recent quarter declined 4.3% in North America.
Specifically, Bilbrey indicated, consumer preferences continue to shift toward healthier ingredients and transparency. Bilbrey pointed to the company's acquisition last year of of Krave Jerky—a meat snack branded around healthy eating, natural ingredients, and artisanal foods—as an example of how it is changing to meet changing demand. Bilbrey also announced Hershey's acquisition of barkTHINS.
"Since its launch in 2013, barkTHINS has quickly become a favorite snack brand, due to its commitment to using simple ingredients, fair trade cocoa and non-GMO certification," Bilbrey said. "barkTHINS is a very attractive and uniquely crafted brand that essentially created the chocolate thins category, a new form of chocolate stacking."
Hershey is responding to what Bilbrey called "a very competitive and changing snacking environment, including a substantial decline in American consumption of Hershey's core product: chocolate. In 2015, the average American consumed about 9.5 pounds of chocolate, down from 12.6 pounds in 2006.