Hotel Prices Are Up a Whopping 54% Right Now. Here's Why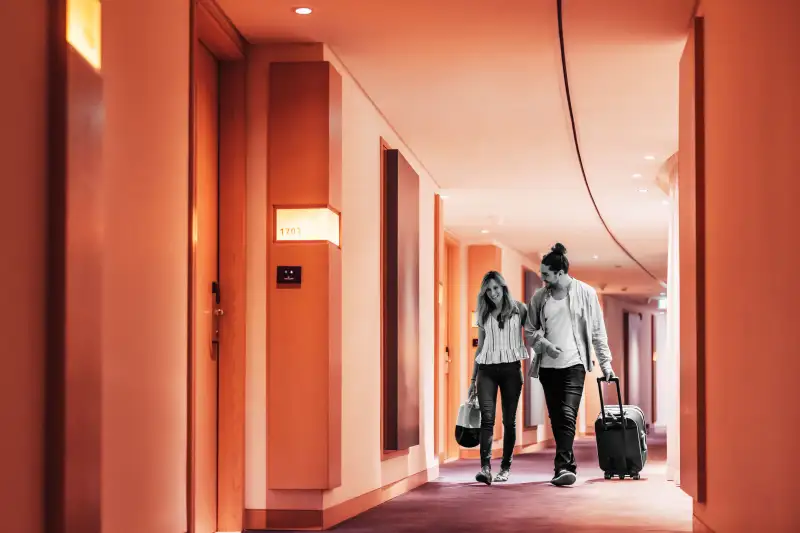 If you thought 2022 was an expensive year to travel, get ready to spend even more in 2023. New data from travel site Hopper shows that U.S. hotel prices averaged $212 per night in January — that's 54% higher than the same month in 2022.
Behind the numbers
Hopper's analysis identifies two main factors that account for the sharp rise in hotel prices:
High occupancy: As the travel industry rebounds in the aftermath of the COVID-19 pandemic, millions of people are vacationing again. Hopper is expecting high demand for hotel rooms throughout the year.
Tight supply: Hopper's report points out that right now, there are fewer hotel rooms under construction than there were before the pandemic thanks to lockdowns, supply chain snags and rising interest rates. When demand is high and supply is low, prices tend to rise.
Supply and demand imbalances aside, hotels are facing other challenges this year thanks in large part to persistently high inflation.
"Hotels are faced with rising energy costs to heat and cool along with the rising cost of goods and services," Hayley Berg, lead economist at Hopper, tells Money.
"Hotels recovering from pandemic lows have also needed to hire rapidly to restaff properties, and have faced challenges meeting hiring goals given shortages in hospitality," she adds, noting that higher costs and staffing challenges will continue to put pressure on prices this year.
2023 travel plans
In a survey of its users, Hopper found that 37% of people plan to spend more on travel in 2023 compared to 2022, while 43% of people said they plan to spend the same amount. Another 19% said they plan to spend less on travel this year.
Keep in mind
Hotel prices vary widely by location and time of year, and high prices in general don't mean there aren't deals to be found.
A hotel room in Las Vegas — Hopper's most booked destination this spring — costs an average of $224 per night.
On the other hand, a hotel room in Orlando — Hopper's fourth most booked destination — costs $158 per night on average.
More from Money:
Southwest Mess: What Every Traveler Needs to Know About Flight Refunds
Dollar Scholar Asks: Can Travel Booking Sites Like Expedia Actually Save Me Money?