Consumers Notched a Big Win Against Fine Print 2 Weeks Ago. The House Just Voted to Roll It Back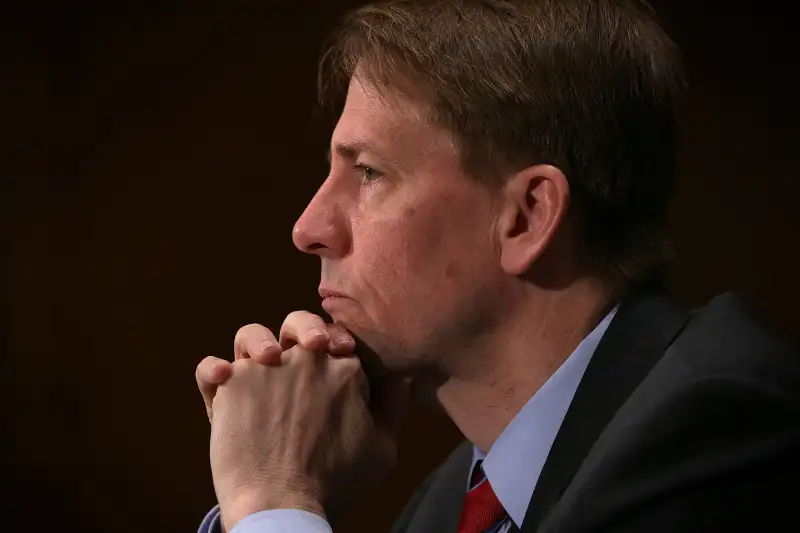 Just when it seemed consumers had scored a win against predatory fine print, Republicans are moving swiftly to kill that victory.
At stake is the Consumer Financial Protection Bureau's newly established rule that would allow people to sue their banks and credit cards in class action suits.
Announced in early July and slated to apply to contracts signed after March 2018, the arbitration rule prohibits major financial institutions—a group that includes banks, credit card companies, student lenders, payday lenders, debt collectors, and credit reporting companies—from imposing any contractual fine print that would stop consumers from banning together to bring a class action lawsuit.
But just two weeks after being finalized, the rule is now fighting for survival. Under the existing Congressional Rule Act, Congress can block new regulatory measures—and so in a floor vote on Tuesday, the House of Representatives passed legislation blocking the rule.
"Eliminating this overbearing rule is a big win for consumers," Rep. Ken Buck (R-Colo.) said during Tuesday's House debate. "Arbitration is alternative to the judicial system and it often results in a better result for consumers."
A parallel Senate version of the measure has not advanced, despite earlier statements from Senate Republicans indicating they would take up overturning the rule in the next few weeks.
It's "more controversial than previously thought," Lauren Saunders, associate director at the National Consumer Law Center, said Monday.
The White House has also voiced its opposition to the arbitration rule, saying in a statement supporting the Republican-led bills that it was a "harmful rule [that] would benefit trial lawyers by increasing frivolous class action lawsuits."
Arbitration clauses are commonplace in the financial industry: About three-fourths of banks analyzed by Pew Charitable Trusts, for instance, had mandatory arbitration agreements in place. These mean customers have no recourse but to bring any disputes to private, arbitration panels. In general, that keeps many of the details shrouded in secrecy, as in the case of the Wells Fargo account fraud scandal, according to consumer advocates.
Therefore, the CFPB rule's greatest long-term impact may be to place a brighter spotlight on the industry's bad actors, by establishing a plan for a new, CFPB-controlled database of public information on arbitration cases.
More immediately, the rule preserves consumers' ability to bring class actions, which tend to bring systemic issues to light and provide for compensation of large swaths of consumers at once—while ensuring a company does not repeat the bad behavior. (Even if resolved in a consumer's favor, individual arbitration complaints do little to stop broad corporate failings from affecting other people.)
U.S. senators Jack Reed (D-R.I.) and Catherine Cortez Masto (D-Nev.) stressed on a call with press Monday that the arbitration rule should be allowed to go forward, adding they would be conveying to Senate colleagues the importance of the rule.
Cortez Masto, a former attorney general, noted that the ability to take companies to court is crucial to supplement state and local law enforcement. "When we let ordinary Americans have their day in court, it puts another cop on the beat to ensure Wall Street can't gauge borrowers with tricks and traps," she said.