I Found Out Everything Facebook Knows About Me — And You Can Too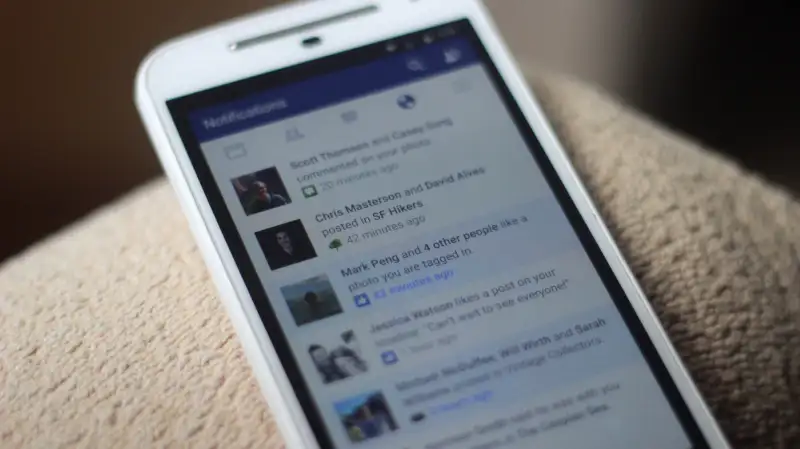 Newscast—Newscast/REX/Shutterstock
Cambridge Analytica, the political research firm recently accused of accessing Facebook users' information without telling them, has bragged for years that it has up to 5,000 data points on more than 230 million Americans.
Assuming I was one of them, I dove deep into my privacy settings this week. What I found surprised me. Although most of my interests (Brooklyn, yorkies, One Tree Hill) were scarily accurate, a few were not. My ad preferences page inexplicably showed that I like trap music, gambling and toe (not plural -- just the singular word "toe").
Uh, what?
If you're morbidly curious like me, here's how to see the facts Facebook knows about you (or what it thinks it knows about you).
The Basics
If you go to Facebook's Accessing Your Facebook Data page, you can download all the data Facebook has collected on you. It'll take a few minutes to assemble an archive, but while you're waiting the page lays out the information you can expect to see.
A lot of it is unsurprising. There's the "About Me" data you probably put in when you made your account, like work, education, hometown, gender and birthday. An "Active Sessions" category warns you that Facebook has been tracking the date, time, IP address, device and browser from every recent time you've logged on. It knows the pages you've liked (I, for one, am a fan of the "Applesauce" account) and the places you've checked into.
Things get interesting when your download finishes and you open the HTML folder. Mine was divided into "ads," "apps," "contact_info," "events," "friends," "messages," "photos," "pokes," "security," "timeline" and "videos." They may seem self-explanatory, but they contain a ton of information.
My "friends" file, for example, has not only every friend I've ever accepted — in order according to the date that I accepted them — but also everyone I've ever declined and deleted. "Contact_info" has all of my friends' phone numbers. "Events" has every Facebook event I've been invited to (which apparently includes "Quidditch Practice" in September 2012, the "Chili Chompin' Challenge" in February 2013, and the eloquently titled party "It's my birthday or something" in March 2017.)
Your photos and videos are there, too. And if you click on "messages," it not only has all the messages you've sent but also every file you included and a copy of every sticker you added.
The Insights
If you want to get really freaked out, navigate to Facebook's Ad Preferences page. That's where Facebook puts all of the items it thinks you like based on your past activity.
Most of mine made sense, or I could at least figure out why Facebook predicts I like them. Origami, while not one of my actual interests, shows up probably because I took an origami class in college. Adventure travel probably comes up because I recently checked in at a brunch restaurant in Montreal. Versace is there not because I like the brand's clothes but probably because I've been binge-watching American Crime Story: The Assassination of Gianni Versace and frequently Googling the facts of the case.
Facebook swears it doesn't sell your data directly. But it does allow advertisers to target their ads based on conclusions they've drawn from your activity, as Terry Rice, a digital marketing instructor at New York University, tells Money.
A marketer looking to reach a liberal voter, for example, could tell Facebook it wants to show its ad to people who like MSNBC host Rachel Maddow or Sen. Elizabeth Warren, D-Mass.
That's one reason the Cambridge Analytica scandal is such a big deal: It took the insights collected from unwitting Facebook users and gave it to Ted Cruz's and Donald Trump's campaigns. The Trump team's digital media director, Brad Parscale, told Wired that Cambridge Analytica aided them with "persuasion online media buying ... and they created a visualization tool that showed in each state which areas were most persuadable and what those voters care about."
Rice tells Money that Facebook doesn't just know your explicitly volunteered information. It also finds out other facts a bit more sneakily. There's a tool called Facebook Pixel, code that some companies have on their websites that tell Facebook what you do when you visit them. Basically: Facebook can draw conclusions about your personality when you're not on Facebook. (To my knowledge I haven't been visiting podiatry websites, though, so I still don't really know where the toe thing came from.)
Facebook can even build a profile of you based on other people's habits by creating what are called Lookalike Audiences. If most users who have historically shopped for diapers and researched breastfeeding turned out to be moms, and you're doing the same, you are probably a mom, too.
"It's like the birds of a feather thing," Rice said. "They were able to model your personality based on how similar you were to other people."
The Lesson
If you really want to dig deep, Popular Science recommends using a third-party program that will locate your data. Try Stalkscan, which promises to show you "all 'public' info Facebook doesn't let you see," or check out Data Selfie, a browser add-on that follows your Web activity and "reveal[s] what machine learning algorithms could predict about your personality based on that data."
But before you get mad, remember that in most cases you gave these apps access. You were complicit every time you quickly clicked "OK" when asked for access to your smartphone's microphone just so you could play Angry Birds faster, Rice said.
"We gave up all this data willingly not really knowing what the impact is," he added. "We should take more control of our data and be curious as to how it's going to be used."
If the Cambridge Analytica drama has you spooked, you can always tweak your privacy settings (instructions here). You can join the #DeleteFacebook movement. You can contact your local representative and give your thoughts on how the government should regulate social media.
Or, like me, you can just take a strange comfort in the fact that Facebook clearly doesn't know everything. I know more about myself than Facebook does. I don't like albatrosses, crabs or the 1991 film Lovers -- all of which show up as my interests.
... right?