The #1 Thing People Do With Tax Refunds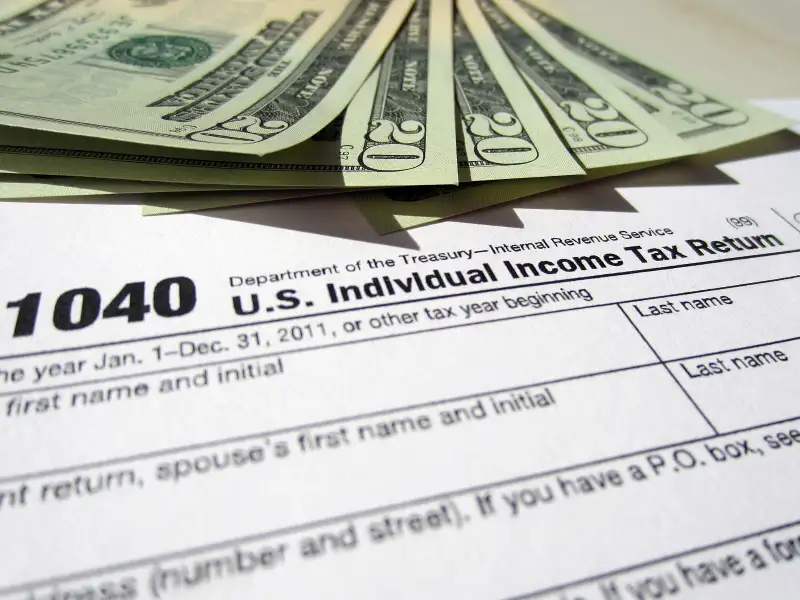 Unless you cunningly avoided overpaying your taxes, or have the misfortune to have to actually pay them, congrats! You should have a surprise bonus waiting for you in April, in the form of a tax refund. It might be just a few dollars, or it could be a few thousand. According to the IRS, the average refund is $3,120.
So what will you do with it? There's a lot of things a person can do with unexpected money, and GoBankingRates recently did a survey of what people are planning on doing with the extra loot.
The survey drew about 5,000 responses, and number one was hands down paying off debt, with 27% of the vote. This is no surprise: Besides being expensive, high-interest debt from credit cards can be incredibly harmful for children in the long run.
Putting refund money in the bank came in second, locking down a quarter of the survey results, showing that saving is still a major priority of Americans. Vacations (9%), major purchases (5%), and smaller shopping ventures (4%) rounded out the rest of the survey for the people who were getting refunds.
GoBankingRates also broke the respondents down by age. Older people, despite having fewer years remaining, chose to save, while younger people were more likely to splurge. Also, women planned on paying down debt about 20% more than men, who preferred splurging.
How will you spend your refund? Take our poll.