How to Buy a New Home the Old School Way
Money is not a client of any investment adviser featured on this page. The information provided on this page is for educational purposes only and is not intended as investment advice. Money does not offer advisory services.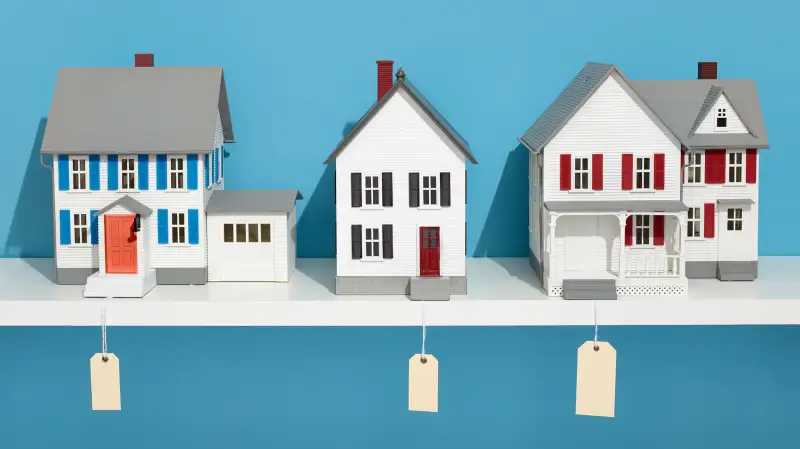 Photograph by Jeff Harris for Money; Prop Styling by Renee Flugge
It's getting to be home buying season. Bulbs are sprouting, trees are blooming, temperatures are rising, and for-sale signs are popping up all over.
And this year, there's a special bonus—mortgage lenders offering qualified buyers money at amazing low prices.
Because the Federal Reserve has held down long-term interest rates for years, mortgages today are mega-cheap. If you have a decent credit rating and are putting up a down payment of at least 20% of the purchase price, you can get a 30-year fixed-rate mortgage at an interest rate of 4% or less. In some cases, for less than 3.5%.
But before you run out and buy a home just because credit is available and cheap, you need to remember the eternal verities of home ownership. Millions of people forgot them during the real estate bubble years—or were tempted into forgetting them—and both they and our society ended up paying a horrendous price.
A home should be a place for you to live, not a way to make a living. Unless you're a professional or are buying a fixer-upper that you think you can fix, don't try to be a home flipper.
Buy a place in which you think you will be comfortable for at least five years. That way, you won't be in a position of having to sell—and pay the considerable sales costs—before your home has had a chance to rise enough in value to allow you to break even. Besides, moving can be terribly disruptive.
Be realistic about what you can afford. And make sure that you have enough financial staying power to ride out a down market without being forced to sell. Unless you're in an unusual situation, such as having friends or parents who are willing and able to help, you don't want to be in a position where you're toast if your income drops. Or in a two-income household, if either your income or the other earner's income drops.
Don't run out and buy a home just because you can. Remember that in many cases—including some clearly overheated markets—sellers are trying to indirectly reap the benefit of cheap mortgages by boosting their asking prices. You need to be careful.
So take a deep breath. Think of a cheap mortgage as a means, not an end. Make sure you really want to own a home, rather than trying to buy something you think you can flip at a quick profit.
READ NEXT: What's Next for the Housing Market?
My wife and I have owned homes for almost all our close-to-half-century of married life. Our homes haven't necessarily been the greatest financial investments we've ever made. But home ownership has given us stability, community, and a place in which to raise our children. To me, that non-financial return is the real reason to own a home.