How to Get Renters Insurance in 2023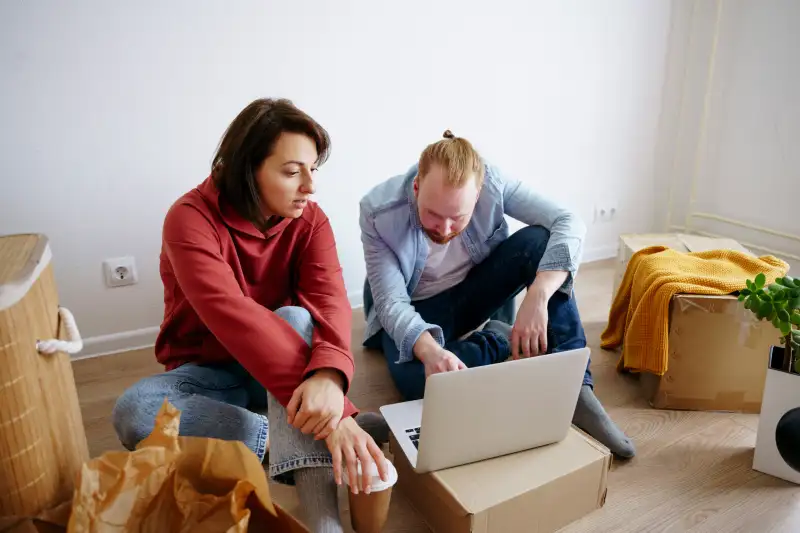 *Content includes branded mentions of our sponsor Lemonade.
Whether you're renting an apartment, a condo or a house, renters insurance is a must. Renters insurance can protect your personal belongings and yourself in three different ways: personal property, liability and additional living expenses.
While you may think it's just an expensive extra cost in your budget, insurers such as Lemonade, have policies that start at just $5 a month. In this article, we discuss the cost of renters insurance, the different types of coverage available and the benefits of buying renters insurance. We also provide advice on shopping around for the best policy and how to get the right coverage for your needs. Keep reading to learn how to get the best renters insurance in 2023.
Why Get Renters Insurance in the First Place?
Renters insurance is a wise investment for anyone renting a home or apartment — and it may even be required by your landlord. It protects you and your belongings from unexpected financial losses due to events like fire, theft or vandalism.
Renters insurance can help you recover some of the costs to replace your furniture, clothing, electronics, appliances and more if lost or damaged. Many policies also provide additional liability protection in case of a lawsuit. This can cover personal liability and medical expenses if someone is injured in your rented home.
By investing in renters insurance, you can rest easy knowing that you and your belongings are protected in case of an unexpected emergency.
6 Tips on How to Get Renters Insurance
Renters insurance is vital to protect your belongings if you rent a home or an apartment. But how do you get renters insurance? From researching companies to understanding the available coverage options, these tips will help you find the right renters insurance at the best price.
Table of Content
1. Learn about renters insurance coverage
What is renters insurance, and what does it provide? Renters insurance provides coverage for renters living in a rented residence such as an apartment, a condominium or a house. A renters insurance policy typically covers your personal possessions and liability protection in the event of loss or damage due to an accident, theft or vandalism. Some insurers, such as Lemonade, will even cover theft of your possessions outside your house.
How much does renters insurance cost? When purchasing a renters insurance policy, you'll choose a coverage limit that reflects the value of your possessions and pay a monthly rental insurance premium to your insurance company. Your premium is the amount you pay on a monthly or annual basis. Premiums vary from provider to provider and are based on factors such as:
The type and amount of coverage you select
The kind of home you want to insure (an apartment, a condo, etc.)
Your location
As long as you keep paying your premium, you can report any covered loss by filing a claim with your insurance company. The insurance company will review the claim and determine whether it's covered under your policy. If it is, the insurance company will reimburse you for your losses up to your coverage limit.
You should also be familiar with the types of coverage your policy provides. Renters insurance typically covers losses from:
Fire
Smoke damage
Water damage
Theft
Vandalism
Certain natural disasters
Damage or destruction caused by improperly maintained dwellings
Depending on the policy, renters insurance may also provide Loss of Use coverage and coverage for additional living expenses (ALE). Loss of Use coverage pays for the costs of temporary housing, meals and other expenses if you can't live in a damaged dwelling.
Similarly, ALE coverage compensates you for additional expenses, such as gas for a longer commute or meals in restaurants, if your rented home is damaged or destroyed and you have to stay in a hotel.
Consider what each policy covers and know the limits of what it doesn't cover. Overall, understanding the terminology and details of renters insurance will help you decide if a policy is within your budget and sufficient for your needs.
2. Make a list of your personal property
To find out how much renters insurance coverage you need, start by making a list of your personal property, along with the actual value of each item. Include all your valuable assets, such as furniture, clothing, jewelry, electronics and other valuables.
Personal items typically covered by renters insurance include:
Furniture
Clothing
Electronics
Jewelry
Appliances
Bicycles
Artwork
Musical instruments
Books
Collectibles
Avoid undervaluing items. If you undervalue your possessions and don't purchase enough insurance coverage, you won't be able to replace everything with a claim payout if you need to.
Keep a digital copy of your list — this reduces the risk of it being lost or stolen. Email a copy to yourself or save it in cloud storage for easy access. You can also include photographs of the insured items and proof of purchase, such as receipts or credit card statements.
3. Figure out how much coverage you need
Once you have a list of all your valuable belongings, calculate the approximate value of your property and use that to determine the amount of renters insurance coverage you need.
Remember that aside from insuring the value of your property, many renters insurance policies also offer liability coverage. Liability coverage is helpful in the event of an accident, such as a pet biting a guest. In that case, liability coverage would help cover the cost of medical bills and other related expenses. Liability coverage can also help in the event of property damage you cause, such as if you throw a ball and accidentally break a neighbor's window.
Consider all your coverage needs when purchasing renters insurance. Take the time to make an accurate list of your valuable property and any potential liability risks to ensure you buy the right coverage.
4. Research renters insurance providers
There are many rental insurance providers out there, so it's a good idea to evaluate at least three companies and compare their offerings. Make a list of pros and cons for each renters insurance company and the policies they provide.
Next, consider bundling discounts. Many insurance providers offer discounts if you buy multiple policies from them. For example, you may be able to save money if you buy your car insurance and your renters insurance from the same provider.
Lastly, don't be afraid to ask questions. If you don't understand something or have concerns, don't hesitate to contact an insurance broker or an agent for whatever companies you're considering. They can answer your questions so you can make an informed decision.
5. Compare renters insurance companies
When comparing renters insurance companies, consider factors such as:
Coverage terms
Coverage limits
Available discounts
Customer service
Company's financial stability
Consider the types of coverage each company offers, including:
Property damage coverage, which covers damages to your rented property that is caused by an insured event.
Personal liability coverage protects you from being held responsible for certain types of damage or accidents that happen to other people or your rented property.
Additional living expenses coverage, which covers costs associated with having to relocate temporarily due to damages caused by an insured event.
Evaluate each policy's coverage limits and premium costs, as well as the discounts each company offers. Many renters insurance companies offer discounts for specific customers, such as students, seniors, or military personnel. Knowing what discounts are available can save you money on your premium.
Consider each company's customer service, including the availability of customer service representatives and the quality of assistance they provide. Do your homework and look at reviews from other customers on third-party websites such as ConsumerAffairs, Trustpilot and the Better Business Bureau.
Additionally, take each provider's financial stability into account. An insurance company's financial stability is an important indicator of how likely the company will be able to pay out claims. It can also influence an insurance company's ability to grow financially and offer competitive rates.
Poor financial health may indicate that an insurance company is more likely to face difficulties and could lead to customers being unable to receive the coverage they need. You can find reviews of an insurance company's financial stability on websites such as Standard & Poor's, A.M. Best and Moody's.
When looking at customer reviews and researching financial stability, don't just look at the company's website. Take advantage of resources like best-of lists and third-party reviewers such as the Better Business Bureau. These sites can help you make a well-informed decision.
By considering these factors, you can easily compare renters insurance companies and determine which is best suited to your needs.
6. Select the best policy for you
Choosing a renters insurance policy is an important decision. Do your research and shop around to ensure you get the best coverage for the best price.
When you find a company you're interested in, ask for a quote to see what type of coverage you qualify for and how much it will likely cost. Many renters insurance providers let you get a free quote easily on their website, though some may require you to speak to an agent. Providers might ask for personal information such as your driver's license to confirm your identity or your vehicle registration to verify the amount of coverage required should your vehicle be damaged on rented property. Make sure to have these documents ready to avoid any delays.
You don't have to settle if you're not happy with the quote you're offered. Don't be afraid to keep looking until you find something that works for you.
Finally, don't forget to read the fine print of any policy you're considering before signing. Make sure you understand all the terms and conditions of your coverage.
Summary of Money's Guide for How to Get Renters Insurance
Renters insurance is essential for anyone living in a rented property. To get the best coverage for your needs, start by making a list of your personal property, and ask your landlord about any coverage they may provide. If you decide to purchase personal renters insurance, remember to:
research different coverage options
compare providers and policies
ask about any available discounts
If you do your research, you can select the best policy for your needs and rest assured that you and your possessions are protected in an emergency.