How to Remove ARstrat from Your Credit Report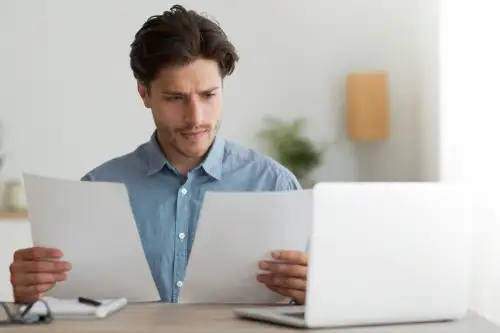 Is ARstrat calling you about unpaid medical bills? If so, it's also bringing down your credit score.
Confronting a debt collector can seem like a daunting task, but getting a collections entry off your credit report is quite simple.
If you're wondering how to proceed to stop ARstrat's phone calls and improve your credit score, the details below can help.
What is ARstrat?
Though its collections attempt might border on spammy, ARstrat LLC is an established and legitimate debt collection agency. They are a subsidiary of GetixHealth, which has its headquarters in Houston and has been collecting on consumers' debts since 2015.
ARstrat specializes in health care debt, collecting on debts from some of the following types of providers nationwide:
Academic health care facilities

Clinics

Hospitals
How does ARstrat work?
So how exactly do debt collectors operate?
After several unsuccessful attempts at collecting payments, companies employ the services of debt collection agencies such as ARstrat. These companies can usually get access to you and your debts in one of two ways:
Service providers or lenders employ them to help collect on debts, and the agency earns a fee when you make a payment.
Your original creditor, or in this case, health care provider, sells the debt at a discounted rate, and the agency nets all of the profits when you make a payment.
Once your debt is in the hands of a debt collector, companies will report this to the credit bureaus, resulting in a "collections entry" on your report. This type of entry could lower your score, especially if you have multiple debts in collections, and it can stay on your credit report for a total of seven years, whether you pay off what you owe, or not.
Fortunately, there are a few strategies that are sure to get ARstrat out of your life and off your credit report.
3 ways to remove ARstrat from your credit report
Equipped with the tips below, you should be able to get the collections account deleted from your credit report with ease. Try one of the following methods:
Ask ARstrat to show you proof

Negotiate a settlement in writing

Get help from a credit repair company
1. Ask ARstrat to show you proof
Before you even think about paying ARstrat, you should ask to see some evidence of the debt it is seeking payment for. According to the Fair Debt Collection Practices Act (FDCPA), the agency has to show you documentation that confirms a debt before they can collect on it. All you have to do is mail them a debt validation letter within 30 days of being contacted.
As a third-party collector, ARstrat might not have sufficient evidence to validate the debt, in which case it will have to cease its collection attempts.
Whether you do owe money to ARstrat or you've accidentally ended up on its list, it can't hurt to send in a debt validation letter as long as you haven't missed the deadline. It could get ARstrat off your credit score for free.
2. Negotiate a settlement in writing
Missed the 30-day limit for mailing in a debt validation letter? The next best method for getting ARstrat off your report is negotiating a pay-for-delete agreement.
Here's the deal: If you pay ARstrat as requested and do nothing else, its phone calls and letters will stop, but the debt will stay on your credit report. That's why it's imperative to get ARstrat to agree to report your payment to the credit bureaus and get its collections entry removed.
The best part of brokering this type of agreement is that you might be able to negotiate the amount you have to pay ARstrat. You may want to start your negotiations with the creditor at around half of the full amount of your debt. Mail in your request and get ARstrat's response in writing rather than negotiating on the phone to ensure that the agency follows through on its side of the deal.
Once you've paid ARstrat the agreed-upon amount, your credit report should be free from the collections entry within a month. Get back in touch with the agency if it's not.
3. Get help from a credit repair company
Working through medical debt can be overwhelming. Whether you simply forgot to pay a bill after a doctor's appointment or you're drowning in hospital bills, you don't have to go it alone.
A credit repair company can help you to rebuild your credit score, going to bat for you against your health care provider and the collections agencies it employs. It will dispute claims, negotiate pay-for-delete agreements and do what it takes to get collections entries deleted swiftly. It also can provide a range of other services related to credit repair, no matter how complex your situation is.
If you'd rather leave dealing with ARstrat to the pros, these companies offer affordable, customized assistance and can garner quick results.
Regardless of whether you choose to repair your credit on your own or get a little help from the pros, read up on the FDCPA, take advantage of the rights it provides you and make the first move in getting your score where it needs to be.
ARstrat contact information
Here's the contact information for this debt collector:
Mailing address:
14141 Southwest Freeway
Suite 300
Sugarland, TX 77478
Phone number: 888-250-6379
Website: http://arstrat.com/
Dealing with ARstrat
COVID-19 has wreaked havoc on our population and economy.
With many Americans trying to put food on the table, bills are piling up or going unpaid. Unfortunately, most bill collectors are continuing to pursue those unpaid bills, especially those from medical facilities.
Debt collection agencies are the subject of many complaints, which you can see by exploring the agency's Better Business Bureau profile or checking out the Consumer Financial Protection Bureau.
Common complaints lodged against debt collectors include:
Inconsistent or inaccurate reporting

Aggressive or invasive collections attempts

Failing to follow up on debt validation requests
The FDCPA is key to your dealings with a debt collector such as ARstrat.
Along with several other criteria, it limits when debt collectors are allowed to call you and prevents them from disclosing the details of your debt to anyone but you. It also requires them to authenticate any debts they attempt to collect.
The law also puts the ball in your court, allowing you to put an end to ARstrat's calls by opting to receive all correspondence in the mail. This is sound advice, as it gives you plenty of documentation should there be any difficulty getting the entry removed.
Disclaimer: This story was originally published on October 15, 2020, on BetterCreditBlog.org. To find the most relevant information concerning collections or credit card inquiries, please visit: https://money.com/how-to-remove-collections-from-credit-report/ or https://money.com/get-items-removed-from-credit-report/