How to Remove IC System from Your Credit Report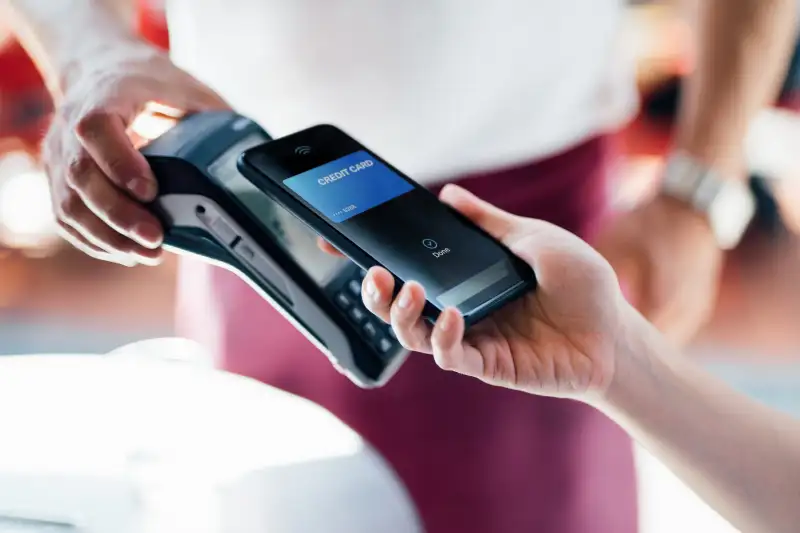 If you're getting annoying calls or letters from IC System collection agency that are negatively impacting your peace of mind, there are ways to resolve this problem. In this article, you'll discover the most streamlined and effective ways to remove IC System from your credit report. These tips are quite easy to implement and are your best defense against harassment from IC System. If you want to stop the letters and calls, you should take immediate action.
Table of Contents:
Is IC System a legitimate company?
Founded in 1938 by Jack and Ruth Erickson, IC System is a big player in the debt collection industry, so you're dealing with experienced collectors, not a scam. IC System generally purchases debts from third-party companies for pennies on the dollar and then attempts to collect on them to turn a profit. This is common practice for collection agencies, and many times, they have the wrong information. The debt they are contacting you about might not even be yours.
What are your rights?
As a consumer, you have rights. All the information shared below is legal and safe to follow. Unfortunately, many people don't know their rights, so they aren't quite sure how to deal with collection agencies. However, the Fair Debt Collection Practices Act (FDCPA) outlines your rights, and these laws dictate how collection agencies must operate when they collect a debt.
If IC System continually contacts you to collect a debt, you should notify the company that you know your rights under the law. Many times, this stops a collection agency from harassing you about your debt and causes them to behave professionally.
Get everything in writing
To begin the process of removing IC System from your credit report, you'll need to write a letter. This letter will be a formal request that the collection agency contacts you only via regular post i.e., snail mail. You have the right to make this request, and it will help you establish a paper trail between you and the company.
It's much better to correspond with IC System by mail than by phone because collection agency representatives might not follow through on agreements that they make with you over the phone. With a paper trail, IC System representatives will only be able to promise what they plan to deliver, so always request written communication. You should send all letters via registered mail so there will be a record that IC System received your letter.
Under the guidelines of the FDCPA, IC System must conduct itself in an ethical way when attempting to collect on a debt. The FDCPA doesn't allow collection agencies to harass you. When you send this letter, you'll reinforce these boundaries.
Request debt validation
In your letter, you should also request that the company provides you with proof that the debt in question is rightfully yours. This is a debt validation request, and you should send it as soon as you can. If IC System is unable to validate your debt, the law mandates that it must cease all attempts to collect from you and remove the negative items from your credit report.
If the company responds to your debt validation letter, review all the documents they provide to ensure the information is accurate. It's also possible that the data isn't sufficient to prove the debt. In many cases, collection agencies don't get much information about the debts they purchase. So, you should look at the information they have provided to see if any facts are missing or any information is inaccurate. Also, be on the lookout for possible identity theft.
If you find an issue, you should dispute the credit report with the three credit bureaus, Experian, Equifax and TransUnion. They will then have 30 days to perform an investigation. And if IC System isn't playing by the rules of the FDCPA, you can file complaints with the Consumer Financial Protection Bureau (CFPB) and the Better Business Bureau (BBB).
Ask for documentation
In your debt validation request you should ask IC System to send a debt validation letter with detailed information about your debt. This should include the name of the original creditor, the sum owed and any relevant account numbers. Remember, it's their responsibility to prove that you owe the debt, not your responsibility to prove that you don't.
The debt validation letter should be sent within 30 days of your first contact with the collection agency. If IC System cannot provide adequate documentation, they are legally required to stop collection attempts and remove the debt from your credit report. This is a crucial step in protecting your rights and ensuring you're not paying a debt that isn't yours.
Check if the statute of limitations has expired
Another important aspect to consider when dealing with debt collectors is the statute of limitations. This is the period of time during which a debt is legally enforceable. The statute of limitations varies by state and type of debt, but it typically ranges from three to six years. If the statute of limitations on your debt has expired, IC System cannot legally sue you to collect the debt.
To determine if the statute of limitations has expired, you'll need to know when the clock started ticking. This is usually the date of your last payment or the date you defaulted on the debt, whichever came later. If you believe the statute of limitations has expired, you should inform IC System in writing. However, be careful not to make a payment or promise to pay, as this could potentially reset the clock on the statute of limitations.
Verify if the agency is licensed to collect debt in your state
In many states, debt collection agencies must be licensed to operate and collect debts. This is another key point that you can use to your advantage when dealing with IC System. If they aren't licensed in your state, they may not have the legal right to collect the debt from you.
By getting in touch with your state's department of consumer affairs, you can find out if IC System is authorized in your state. If you find out they don't have a license, you should let them know in writing and report them to your state's licensing authority. This can result in the debt being removed from your credit record and halt further collection efforts.
Keep a record of all your conversations with the debt collection agency including copies of letters, emails and phone call notes. This documentation can serve as evidence if you need to dispute the debt or file a complaint against the agency.
Negotiate a settlement
If the debt is rightfully yours and IC System has the data to prove it, you can try to negotiate repayment terms. You may be able to negotiate a deal whereby you pay less than you owe. Since IC System probably spent a lot less than the total debt amount when it bought your debt, it may be willing to take less than you owe and still turn a profit. Not only will this get the creditor off your back, but it can also help you repair a bad credit item that likely is weighing down your credit score.
You can start the negotiations by offering to pay 40% to 50% of the total debt amount. You should negotiate via snail mail rather than on the phone or by email. When you're negotiating the deal, you can stipulate that IC System must remove the negative entry from your credit report when you pay the agreed amount.
Once the company sends you a letter agreeing to your terms, you can pay what you owe. Send this payment in the form of a check, along with a letter that formally requests that IC System remove the debt from your credit report, as per the terms of the repayment agreement. Don't grant the company access to your bank account.
After 30 days have passed, write another letter asking if IC System has removed the negative entry from your credit report. In the letter, request that they remove it immediately if they haven't already done so. Give it a month or more after IC System has removed the item to check your credit report to make sure it no longer shows up.
Request to stop calls from IC System
Under the Fair Debt Collection Practices Act (FDCPA), you have the right to request that a debt collector like IC System stop contacting you. To exercise this right, you need to send a cease and desist letter to the agency. This letter should clearly state that you want all communication to stop. After receiving this letter, IC System is required by law to stop communicating with you, with the exception of informing you of any particular steps they plan to take.
A cease and desist letter does not cancel the debt or stop the collection agency from using other legal means to collect it. It does, however, put an end to the persistent phone calls and letters, which might lessen tension and give you time to plan your next move. To guarantee you have documentation of your request, send the letter by certified mail and retain a copy for your records.
IC System contact details
Physical address: 444 Highway 96 East, P.O. Box 64378, St Paul, MN 55164-0378
Phone: 866-628-7811 (medical) or 800-279-7244 (other)
If you would rather have a professional deal with IC System and forget about the whole thing, you could contact a credit repair company, such as Credit Saint, which will take care of you. Credit Saint can get the collection company to remove the entry from your credit report quickly.
Update: This article has been updated to reflect IC System's current contact information.
Disclaimer: This story was originally published on October 19, 2020, on BetterCreditBlog.org.
FAQs on removing IC System from your credit
How do I know if IC System is hurting my credit?
If IC System has reported your debt to the credit bureaus, it is almost certainly impacting your credit score. To find out if this is the case, you can check your credit report. You're entitled to a free copy of your credit report from each of the three major credit bureaus (Experian, Equifax and TransUnion) once a year through AnnualCreditReport.com. 
If you see IC System listed on your report, it means they've reported your debt and it could be hurting your credit. The impact on your credit score will depend on various factors, including the amount of the debt and how late the payments are.
How do I get IC System off my credit report?
To get IC System off your credit report, start by requesting debt validation. If they can't validate the debt, they're required to remove it from your credit report. If the debt is valid but the statute of limitations has expired, you can dispute it with the credit bureaus and request its removal. If the debt is valid and within the statute of limitations, you can negotiate a pay-for-delete agreement, where you agree to pay the debt in exchange for IC System removing it from your credit report. Remember, any agreement should be in writing.
What happens if you never pay collections?
There can be serious consequences if you never pay off a debt that is in collection. The collection agency might continue to contact you, and the unpaid debt will likely remain on your credit report for seven years from the date of the original delinquency. This can significantly lower your credit score and make it more difficult to get credit, a loan or even a job in the future. 
In some cases, the collection agency may decide to sue you for the debt. If they win the lawsuit, they could garnish your wages or put a lien on your property. However, each situation is unique, and the specific consequences will depend on factors like your state's laws and the type of debt.