How to Remove Reliant Capital Solutions, LCC (RCS) from Your Credit Report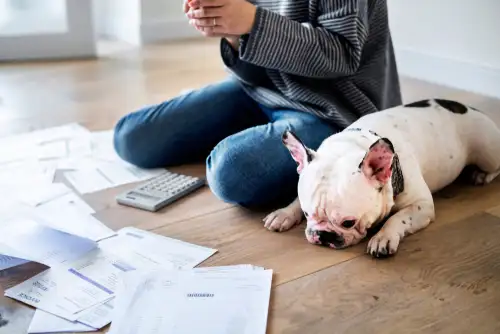 If RCS is calling you or sending you letters, it usually means you owe it money, which can damage your credit score. Dealing with a debt collection agency might seem like a daunting task, but this article will give you tips and explain the process to stop third-party collection companies from annoying you and get your credit score back on track.
What is RCS?
If RCS appeared on your credit report for the first time, you may wonder what it is. Margie Brickner founded RCS in 2007. From its headquarters in Gahanna, Ohio, the mid-sized accounts receivable management company makes a profit by collecting consumer debts across the U.S.
Is RCS legitimate?
RCS is legitimate and has an A+ Better Business Bureau (BBB) rating. There are 54 complaints against it on file from the past three years. It promises companies maximum results in gathering debts, such as federal student loans, credit cards and medical bills.
Contact information:
Address:
670 Cross Pointe Road
Gahanna, OH 43230
Phone numbers: 866-837-5096
This debt collection agency can appear on your credit report under a few different names:
Reliant Capital Solutions

RCS

RCS collections

Reliant capital systems

Reliant Recovery Solutions, LLC
3 ways to remove RCS from your credit report
An RCS collection account may stop you from achieving your financial goals, but there's more to improving your score than simply paying the amount you owe. Using the following strategies, you can remove a collection agency from your credit report:
Send a debt validation letter

Negotiate a pay-for-delete agreement

Get professional help
1. Send a debt validation letter
If you think that RCS is contacting you about a debt you don't owe, you can request verification. The Fair Debt Collection Practices Act (FDCPA) requires a debt collector to provide you with this information if you submit a debt validation letter within 30 days of it contacting you.
This strategy is worth pursuing even if you do owe the money. A collection agency doesn't always have the necessary records to validate a debt when it purchases it from the original creditor. If it can't verify the debt, it must remove the collection account from your credit report and stop contacting you.
2. Negotiate a pay-for-delete agreement
If you missed the 30-day window for submitting a debt validation letter, it's still possible to get RCS out of your hair and off your credit report by negotiating a pay-for-delete agreement. Paying RCS the full amount you owe may stop its communications, but it won't guarantee the removal of the collection account. Instead, you need to get the agency to agree, in writing, to delete the account if you make a payment. RCS can pursue wage garnishment, and there are reports of the agency taking this action for companies, most notably for the U.S. Department of Education.
The key advantage of a pay-for-delete agreement is that it's often possible to negotiate a lower payment, and you may end up only paying a fraction of what you owe. Consider offering 50% of the debt to start with and then negotiate. Once you reach an agreement and have the agreement in writing, you can make your payment. Then, the change should reflect on your credit report within 30 days.
3. Get professional help
Some issues are best left to the experts. If the thought of confronting a collection agency makes you anxious, consider hiring help. Regardless of the circumstances, a credit repair company can take the stress out of dealing with debt collectors by handling every step of the process and fighting to improve your credit score.
These companies have professional staff that specialize in:
Disputing claims

Negotiating deletions

Stopping debt collectors from harassing you
Regardless of the route you choose, it's important to familiarize yourself with your rights under the FDCPA and act ASAP.
How does RCS work?
RCS collects unpaid debts for businesses in a range of industries, including:
Automotive

Commercial

Education

Retail

Government

Healthcare
If you miss one or more payments to a credit provider, RCS can contact you until you settle the account. More importantly, RCS will appear on your credit report as a collection account, which can lower your score significantly. A collection account becomes less damaging as time passes, but it can remain on your credit report for up to seven years. Fortunately, it's possible to remove it using the strategies in this article.
Dealing with RCS
RCS receives a significant number of consumer complaints. Customers report issues such as:
Faulty credit reporting

Failure to respond to debt validation requests

Harassment
You can review customer complaints on the BBB website. RCS also has 42 complaints in 2021 on file with the Consumer Financial Protection Bureau.
The FDCPA protects consumers from unfair debt collection practices. For example, it prohibits a debt collector from calling before 8 a.m. or after 9 p.m., harassing you at work and contacting your employer or family members regarding your debt. Most importantly, it allows you to choose to only communicate with a debt collector by mail. In addition to eliminating the stress of persistent phone calls, letters provide written evidence of your agreement with a collection agency, which you may need to ensure the deletion of the account from your credit report.
Update: This article has been updated to reflect the current number of BBB and CFPB complaints against RCS. Current contact information for RCS has also been updated.
Disclaimer: This story was originally published on August 7, 2020, on BetterCreditBlog.org. To find the most relevant information concerning collections or credit card inquiries, please visit: https://money.com/how-to-remove-collections-from-credit-report/ or https://money.com/get-items-removed-from-credit-report/