How to Watch the 2018 Winter Olympics for Free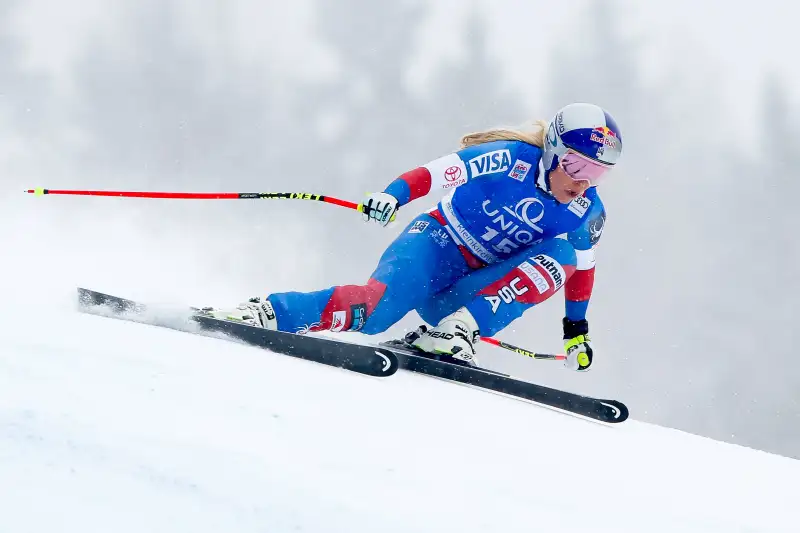 Christophe Pallot/Agence Zoom—Getty Images
The 2018 Winter Olympics start on February 8 with the opening ceremonies, and last through February 25. We've got you covered if you want to know how to watch the Olympics for free, how to watch the Olympics without cable, or how to live stream the Olympic games.
The 2018 Olympics host is PyeongChang, South Korea, which is on the other side of the world for American viewers. So watching ice hockey, figure skating, ski racing, bobsledding, the new snowboarding big air competition, or any other Winter Olympic events live may be difficult, and perhaps require you to stay up overnight. (Select events, including alpine skiing and curling, will be aired on NBCSN starting at 11:30 p.m. ET on Wednesday, February 7. Local NBC stations will also be broadcasting some figure skating and freestyle skiing starting at 8 p.m. ET on Thursday, February 8.)
There are many options to watch the 2018 Winter Olympics on TV, or to live stream the Winter Olympics on any device you like — for free. Here's a rundown of your best options.
How to Watch the 2018 Olympics on TV
NBC Sports has broadcasting rights for the 2018 PyeongChang Winter Olympics, and events will be televised live—and in taped, edited segments—on free local NBC stations around the country, as well as the cable TV channels CNBC, USA Network, and NBCSN. Here's the official TV listing for what channel is showing different Winter Olympic events, and when.
Anyone with a digital antenna or basic TV package can watch the Winter Olympics for free on their local NBC channel. Viewers can expect NBC to be heavy on event highlights and pre-taped interviews, rather than live Olympic coverage.
Tuning into TV coverage on the other channels, where live action is more likely to be found, will require a subscription to some kind of pay satellite or cable package. Alternately, you can stream these channels on one of several streaming TV packages on the market, all of which come with free trial periods (see below).
How to Watch the Olympics Without Cable: Paid Live Stream
To live stream the Winter Olympics, or stream specific Olympic events on demand, go to NBCOlympics.com or the NBC Sports mobile app. In prior Olympics, NBC allowed viewers to stream events for a certain period before requiring you to log in with a pay TV account.
Again, if you want to stream events live, be prepared to lose out on some sleep. For example, the puck drops for the Finland vs. the United States women's hockey preliminary matchup at 2:40 a.m. ET on February 11.
How to Live Stream the Olympics for Free
If you don't have a pay TV package, your best bet for watching the Winter Olympics is to sign up for a live-streaming TV service that includes NBC's cable channels in the lineup. DirecTV Now, Hulu Live, Playstation Vue, Sling TV, and YouTube TV are among the streaming services with some or all of these channels in their packages—often including local NBC affiliates too. Another option for streaming the Winter Olympics is Fubo TV, a sports-focused streaming service that doesn't come with ESPN but does have Winter Olympics coverage on NBCSN and USA.
All of these services come with free trial periods for new signups. Most offer seven days for free, thereby allowing you to watch plenty of Winter Olympics action without paying. You can also try out more than one of these services while the Winter Olympics are happening. In other words, you could stream to your heart's content for two weeks or more, and watch all the Winter Olympics coverage you want, for free.
Just remember that you must cancel before the trial period ends. If you don't, you'll be charged in full for the next month. The monthly fees for the base streaming package from each of these services range from $20 to $40.