JetBlue Is Capping Prices for Direct Flights Out of Florida at $99 Before Irma Hits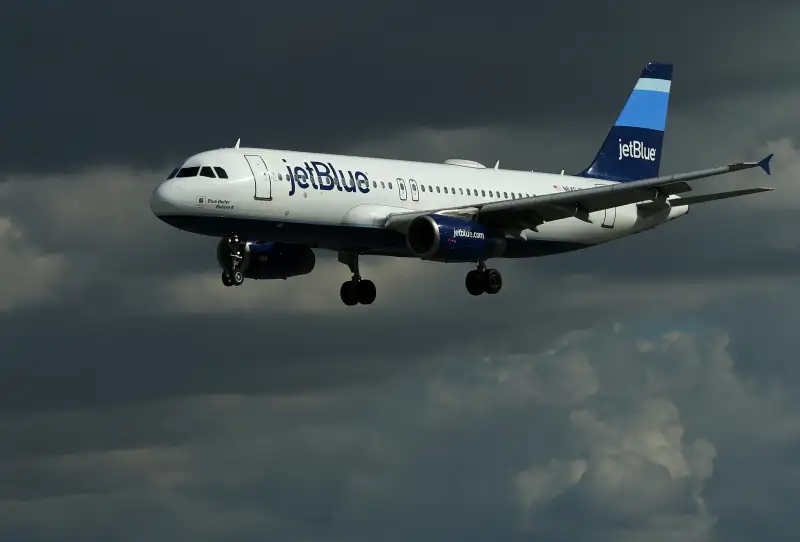 As Hurricane Irma hammers the Caribbean and could soon be wreaking havoc in Florida, JetBlue Airways is helping people evacuate by capping airfare at $99 for flights leaving the state.
As Yahoo Finance first reported, JetBlue is charging a maximum of $99, with all mandatory fees and taxes included, for nonstop flights departing Florida, and no higher than $159 for connecting flights leaving the state, in the week ahead. If there is a seat available on any JetBlue flight departing Florida now through next Wednesday, passengers can book at the prices cited above.
The airline offers direct flights out of Florida from Daytona Beach, Fort Lauderdale, Fort Myers, Jacksonville, Orlando, Sarasota, Tampa, and West Palm Beach.
After sifting through some flights, many routes leaving Florida late on Wednesday and throughout the day on Thursday appear to be fully booked. But we found plenty of availability for Friday and Saturday, and prices on direct flights were all set at a flat $99. (Normally, such routes booked at the last minute could easily cost $300 or more.)
JetBlue and other airlines have also begun allowing passengers to change flights free of charge on many routes to Florida departing in the coming days. If you have plans to fly to an area likely to be impacted by Irma, check your airline to see if you are able to cancel or change your itinerary.