Brits Are Loving In-N-Out Burger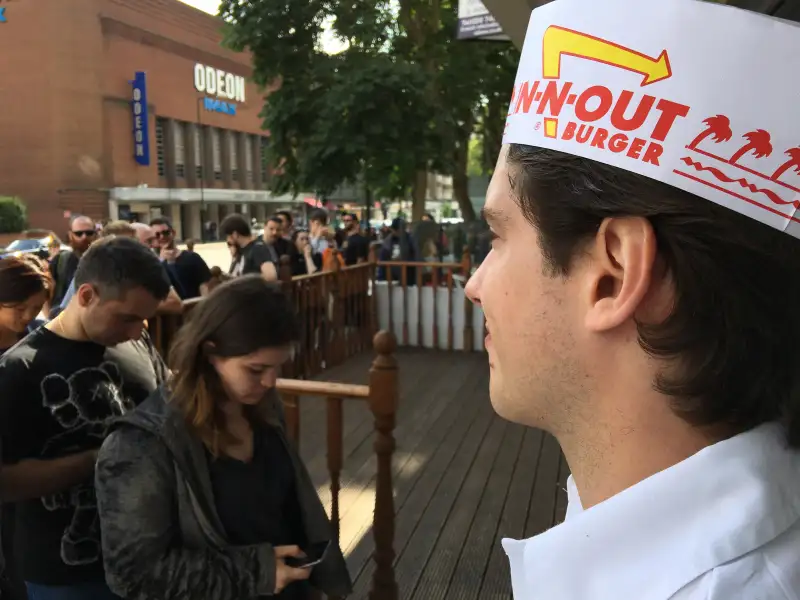 Ming Yeung—Getty Images Europe
In-N-Out Burger is making a splash across the pond, it seems.
The California-based fast food chain launched a one-day pop-up store in London Wednesday, and sold out of its signature hamburgers, cheeseburgers and double-doubles in just one hour, according to MarketWatch. Now, rumors are swirling that the burger shop is planning a U.K. expansion — though the chain isn't spilling any juicy details.
"We have done events like this before in other countries, and they are just one part of our efforts to promote and expand our brand, as well as determine the best way to continue reaching out to customers around the world," In-N-Out Vice President Carl Van Fleet said in a statement. "We do not have any immediate plans to open permanent restaurants there, but these special events will help us make future decisions."
The pop-up was initially planned to run from 11 a.m. to 3 p.m. London time, but the chain started turning people away at noon when the line (ahem, "queue") stretched for more than a mile around its temporary location in the Swiss Cottage neighborhood of London, ITV reports.
Burger business is booming in London — the U.S. chains Five Guys and Shake Shake have already set up shop in the capital city with nearly 9 million residents. In-N-Out, which has long refused to expand East or franchise its restaurants, will likely be slower to the draw. For now, British burger fans will have to endure what Americans living on the East Coast have relegated themselves to: duplicating the double-double in their own kitchens.