iPhone Orders Start Today: Here Are the Best Deals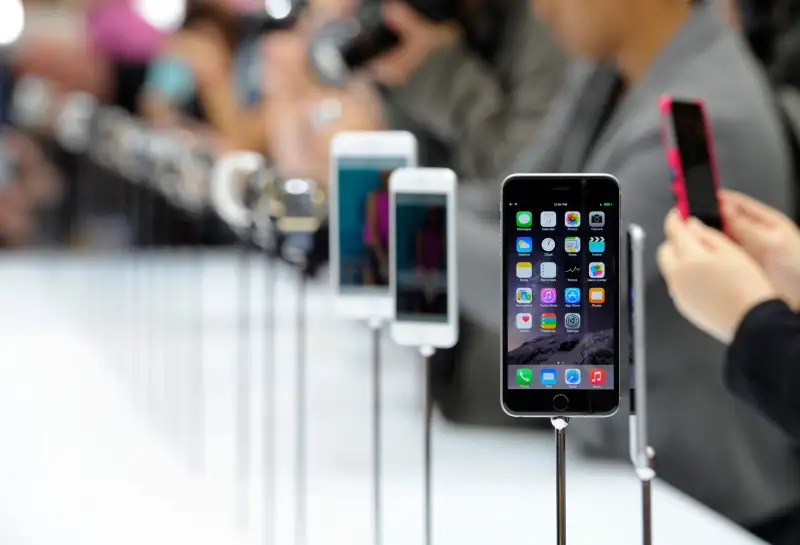 David Paul Morris—Bloomberg via Getty Images
Preorders for the iPhone 6 and iPhone 6 Plus begin on Friday, and that means every major carrier, and even a few retail chains, have special deals on the new iDevice. We've collected them all below so you can snag the best ones.
Verizon
Verizon Wireless is offering what might be the most attractive promotion for customers who haven't upgraded their phone in a while. The company promises a $200 gift card—the price of an entry level iPhone 6—to anyone trading in an iPhone 4 or iPhone 4S. That's compared to the $60 Apple will give you for an iPhone 4 in good condition.
AT&T
Don't have an old iPhone? No problem. AT&T will give new and existing customers a $100 bill credit when registering a new iPhone for service, provided they do so by September 30 and sign up for the AT&T Next plan. Next sells the phone to customers through installments, allowing them to upgrade again in the next 12 or 18 months, depending on the monthly installment they choose. New iPhone buyers who pick Next can also get $200 off an iPad (as long as the iPad is purchased with a 2-year wireless agreement). Finally, the carrier says it will buy your old iPhone for up to $300 and apply that credit to a new iPhone 6 or iPhone 6 Plus.
T-Mobile
America's most iconoclastic carrier is promising to beat any iPhone trade-in deal offered by AT&T, Verizon, or Sprint. Find a better value for your old phone than T-Mobile is offering, and they'll match that deal and give you a $50 credit toward your bill. Plus, switch from your old carrier to T-Mobile and they'll also give you up to $350 per line to get you out of your old contract.
The company also just announced that certain models of its phones—including the iPhone 6—will be able to make calls and send texts over Wi-Fi. And for frequent flyers, any plane with Gogo Air Wi-Fi will give free access to T-Mobile users starting September 17th.
Sprint
Sprint has introduced a new plan for iPhone 6 and iPhone 6 Plus customers that offers unlimited talk, text, and data for $50 per month. Buyers can also jump on Sprint's own leasing program, iPhone for Life, which offers unlimited everything plus a new iPhone every two years for $70 a month (assuming you pick the base model iPhone 6). If you're switching from a competitor, Sprint will give you another hunk of cash, up to $350 per line, to pay off your contract or current device. The company has also "struck back" with their own trade-in price-match promotion, and vows it will beat any trade-in offer from another major carrier.
Wal-Mart/Sam's Club
The big-box giant is cutting prices on the iPhone 6 and iPhone 6 Plus out of the gate. CNET reports that Wal-Mart is selling the 16GB iPhone 6 for $179—a discount of $20. The iPhone 6 Plus will get the same discount on September 19th. Sam's Club locations will give an addition $2 off both phones' prices.
Radio Shack
It's still in business (for now), and buyers who put their faith in "the Shack" will get a free $50 iTunes gift card with any iPhone purchase. And yes, they'll buy your current phone from you as well.
Target/Apple
These two retailers aren't offering any special deals on the iPhone 6—each has the standard $199 carrier-subsidized option (and Apple also offers a no-money-down option for AT&T Next customers)—but both are taking preorders and will give you some money for your old phone. Not a whole lot of money, mind you, at least compared with other options. But, if these are the most convenient stores for you, they're at least a one-stop shop for trade-ins and preorders.
Related:
The Apple Store Is Now the Last Place You Should Buy Your iPhone
Why Only Apple Has What It Takes to Disrupt Our Wallets