Some Taxpayers Can File Federal Returns for Free Directly With the IRS Next Year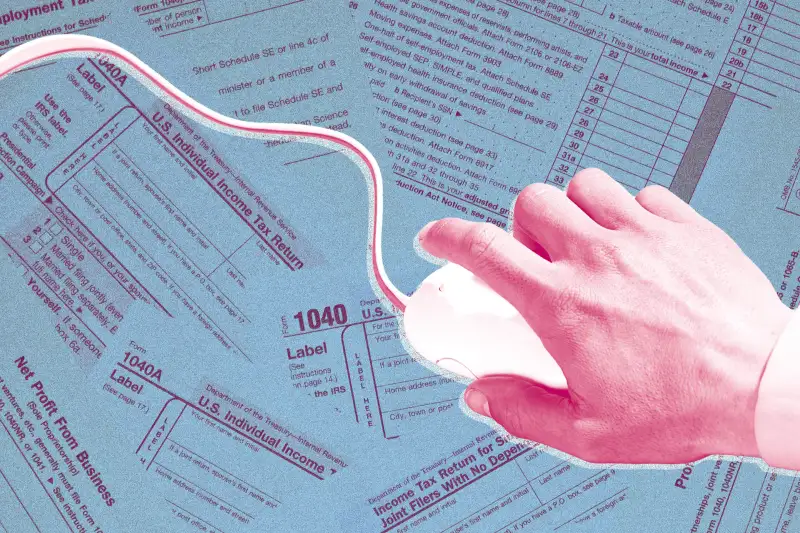 Filing a tax return isn't exactly a task most people look forward to, but some taxpayers may find it a little less tedious next year thanks to the IRS's new free filing program.
The agency is launching a limited-scope pilot version of Direct File in select states to gauge customer support and technology needs as it works to integrate the program nationwide. Eligible taxpayers in 13 states will be able to file their 2023 federal tax returns at no cost directly through the IRS, according to a news release.
Who's eligible to use IRS Direct File in 2024?
Eligibility for the IRS Direct File pilot depends on the state where you live, your income, and your tax credits and deductions.
For the most part, only taxpayers with simple returns will qualify, meaning those who file IRS Form 1040 only without attaching forms and schedules. But the IRS does say the pilot will most likely include Form W-2 earnings, Social Security and railroad retirement income, unemployment income and interest up to $1,500.
Four states agreed to integrate their state taxes into the Direct File pilot in 2024:
Arizona
California
Massachusetts
New York
Taxpayers in nine other states may also be eligible because their states don't impose an income tax:
Alaska
Florida
New Hampshire
Nevada
South Dakota
Tennessee
Texas
Washington
Wyoming
In its initial test phase, Direct File will only cover individual federal tax returns — but taxpayers who want to file their state return once they submit their federal one via Direct File will be guided to a state-supported tool they can use for a stand-alone state return.
The IRS expects that Direct File will cover the earned income tax credit, the child tax credit and credit for other dependents. In Washington, the program will include the state's application of the working families tax credit. Standard deductions, student loan interest deductions and deductions for educator expenses will be included, too.
Why the IRS is testing a free direct file program
Currently, the IRS allows taxpayers with adjusted gross incomes up to $73,000 to file their federal tax returns online for free through any of its seven IRS Free File partners. (In recent years, the program's two largest providers, Intuit's TurboTax and H&R Block, have exited the Free File Alliance, citing "conflicting demands.")
The 2022 Inflation Reduction Act increased IRS funding by about $80 billion over the next decade to in part to help the agency overhaul its operations and taxpayer services. The legislative package also required the IRS to study the feasibility of a free, direct e-file program to expand tax prep and filing options — which could eventually become a public alternative to the restrictive, shrinking free file offerings from private companies.
The Direct File pilot will roll out in phases, and the first phase will be limited to a limited group of taxpayers once the 2024 tax season begins. More taxpayers will be able to participate as the season progresses.
In terms of user experience, people will be able to access the service through their computers and mobile devices in Spanish and English. It will be interview-based, meaning the program will be in question-and-answer format. IRS employees will be available to participants for customer support and technical support, including basic information regarding tax law within Direct File's scope.
Taxpayers in participating states aren't required to use Direct File and can opt to file their 2023 returns through other free return preparation sites, tax filing software, a tax professional or any other preferred service.
More from Money:
This Is the Salary Americans Now Need to Feel Financially Secure
These States Are Giving out Stimulus Check-Style Tax Rebates This Fall
Best Banks and Credit Unions in Texas of 2023-2024