Is Crypto Safe? Here's What Most Americans Think as Prices Surge Again
Money is not a client of any investment adviser featured on this page. The information provided on this page is for educational purposes only and is not intended as investment advice. Money does not offer advisory services.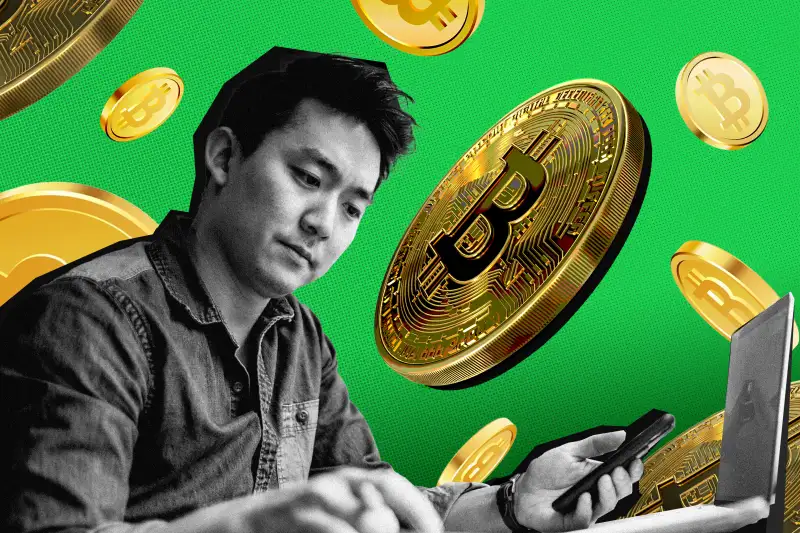 Eddie Lee / Money; Getty Images
The crypto industry has a lot to prove if it wants to earn investors' trust.
Among Americans who are aware of cryptocurrency, 75% have little or no faith in its reliability and safety, a new report from Pew Research says.
Only 6% of those who are familiar with crypto said it's "very" or "extremely" reliable and safe. Another 18% in the poll described cryptocurrency as "somewhat" reliable and safe.
The study comes after a period of tumult for crypto markets, bookended by a string of crypto company bankruptcies in the summer of 2022 and recent failures of banks — including Silicon Valley Bank, which counted crypto companies as a sizable portion of its client base. Last November, the market was raked with controversy over the meltdown of the FTX exchange as well.
Crypto has proven to be exceptionally volatile too, with prices for bitcoin and other cryptocurrencies plunging in 2022. Even as the crypto market's value climbed in recent weeks, the scrutiny facing digital assets remains high. Vehement crypto skeptic Warren Buffett, for example, recently called bitcoin nothing more than a "gambling token." The SEC continues to warn investors of the volatility of crypto.
What the data says
Government agencies and investing celebrities aside, being skeptical of cryptocurrency is popular at the moment. Here's what Pew's report says:
Of the 88% of Americans who are aware of cryptocurrency, three-quarters are "not at all" or "not very" confident in its reliability and safety.
Lack of confidence trends higher among Americans over the age of 50 and women. On the other hand, younger males — who are most likely to be the ones investing in crypto — hold the most confidence in the safety of crypto trading.
Odds are, if you have money in crypto, you've been in the game for a while. Only 16% of all crypto investors made their first investment in the last year; 84% made their first investment before 2022.
A fairly large portion of investors have bailed on cryptocurrency entirely: 31% of people who have ever invested in crypto no longer have any stake in it.
Roughly one-in-five crypto investors have said that their investment ended up hurting their personal finances. However, 60% say that their investments have neither helped nor hurt them.
Bottom line
Crypto definitely had its moment in the spotlight in 2021, and it succeeded in bringing cryptocurrency into the mainstream. However, most Americans aren't confident that crypto is safe or reliable, data shows.
More from Money:
6 Best Crypto Exchanges of April 2023
Crypto Graveyard: Thousands of Coins Listed in Recent Years Have Already Failed
Crypto Is Off to a Strong Start This Year. Can the Rally Continue?