Here's How Much Jennifer Lopez's "Breathtaking" Engagement Ring from Alex Rodriguez Is Worth, According to Diamond Experts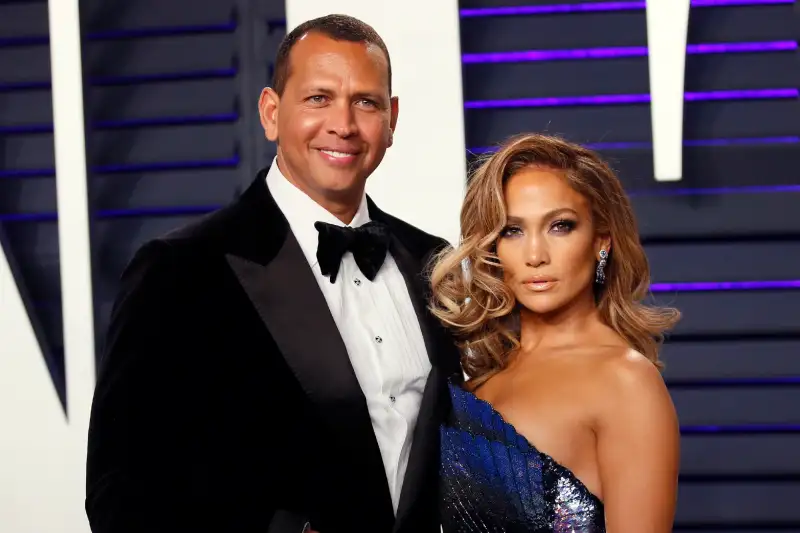 Only the best for J-Lo.
Jennifer Lopez's stunning engagement ring from Alex Rodriguez is worth more than $1 million, according to three jewelry experts who spoke with Money.
Experts estimate the emerald cut diamond could be anywhere from 12 to 20 carats — with a price tag that could balloon up to $5 million.
"This is, without a doubt, one of the most remarkable celebrity rings that we have seen recently," says Benjamin Khordipour, of the New York-based Estate Diamond Jewelry.
Indeed, the ring puts all the emphasis on its center stone — with little to no add-ons or frills. It's quite a stark difference from other recent celebrity engagement rings like that of Katy Perry's, which featured a ruby center with eight round-cut diamonds surrounding it.
"When you have a diamond this large and this flawless, you don't want to confuse things with intricate designs," says Michael Fried, the CEO of The Diamond Pro, who estimated that Lopez's ring could be worth up to $5 million. "The most classic style is a simple solitaire to show off this extremely rare and breathtaking diamond."
"The elegant simplicity of the ring's design allows the gorgeous, show-stopping center diamond to be the focal point," adds Kathryn Money, vice president of strategy and merchandising at Brilliant Earth.
Fancy cut, non-round gemstones are growing more popular with celebrities, Money adds, pointing to Beyoncé's 18-carat diamond and Amal Clooney's emerald-cut diamond.
Dropping anywhere from $1 million to $5 million on an engagement ring is perhaps not too big of an expense for A-Rod. Consistently the highest-paid player in Major League Baseball at the height of his career, Rodriguez is worth hundreds of millions of dollars. And so is J-Lo, thanks to her robust career, endorsement deals, hosting gigs on American Idol, and more.
Even if A-Rod spent up to $5 million, it's still not the most expensive celebrity engagement ring ever. Mariah Carey — of course — held that title, with her 35-carat diamond ring worth $10 million from her former fiancé, Australian billionaire James Packer.