7 Reasons It's a Great Time to Ask for a Raise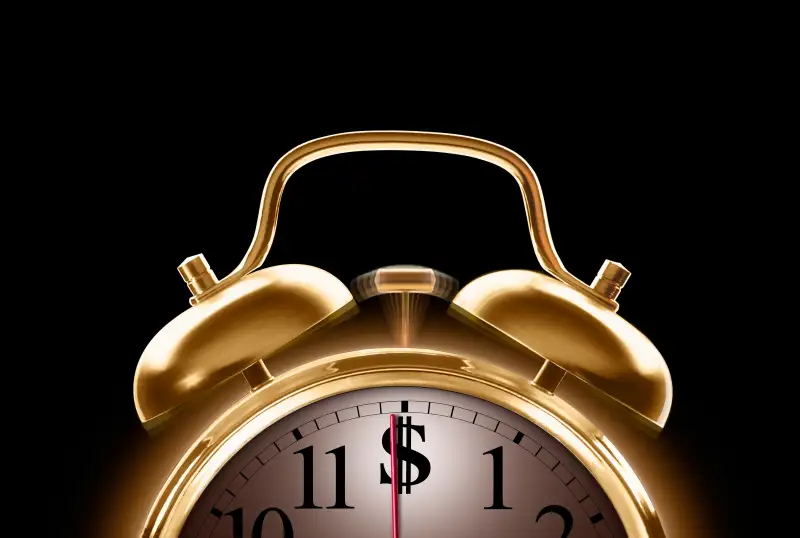 Stocks have been on a bull run since 2009, corporate earnings are soaring, and the housing market is surging. Now the latest economic reports show that the sluggish job market is finally catching up to the rest of the economy.
If you've been thinking about making your pitch for a raise, here are seven reasons why now might be the right time.
1. Job openings are highest in more than a decade. After rising for five straight months, the number of available jobs hit 4.7 million, the highest since February 2001, according to the Bureau of Labor Statistics' Job Openings and Labor Turnover Survey, out Tuesday.
2. Competition for jobs is less stiff. There are two unemployed workers per job opening, down from three in the fall and seven during the height of the financial crisis.
3. The number of people quitting jobs—a sign that workers are more confident in landing a new one—is at 2.5 million, the highest since June 2008.
4. The number of jobs being created rose by more than 200,000 for the sixth straight month in July, the longest string of gains since 1997. Meanwhile, unemployment is the lowest since 2008, at 6.2%.
5. Raises are bigger. According to Mercer's 2014/2015 US Compensation Planning Survey, the average raise in base pay is expected to be 3.0% in 2015, up slightly from 2.9% in 2014, 2.8% in 2013, and 2.7% in 2012. Workers rated above average, a group that accounts for 36% of the workforce, will get salary increases between 3.7% and 4.8% this year, according to Mercer.
6. Temp jobs are turning into full-time gigs. Conversions (giving full-time jobs to temporary workers) are at a three-year high, according to staffing agency Manpower.
7. Employers are really worried about losing talented workers. Turnover is up dramatically: 51% of employers are seeing workers leave, vs. 30% in 2012, according to OI Partners. Nearly three-quarters of employers say they are worried about losing highly skilled workers.
Of course, some of the optimism depends on what industry you're in. For example, the average raise in the energy sector is projected to be 3.5%, vs. 2.8% for people who work in consumer goods, according to Mercer.
And while the picture is brightening for the long-term unemployed—the number of people without a job for six months or longer fell to 3.16 million in July, vs. 4.25 million a year earlier—it remains twice the number it was before the recession in 2007.
Still, economists are optimistic that salary increases, absent from the rebound in the job market, will finally kick in.
Wage growth is likely be "one of the big stories over the next 12 months," says Capita Economics chief U.S. economist Paul Ashworth in his latest research note. Among positive signs: a sharp increase in the proportion of small businesses saying that they are planning to raise compensation. And a rising proportion of households in the Conference Board's consumer confidence survey saying that they expect their incomes to rise, while fewer are saying they expect their incomes to fall.
Tomorrow: We'll tell you the right moves to make to land a raise as the job market improves.