Job or Internship Hunting? Don't Make These Social Media Mistakes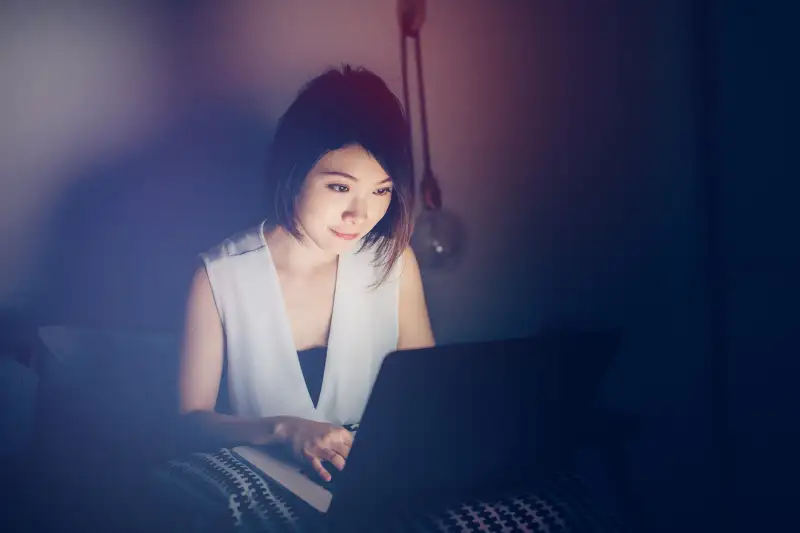 Every college student and recent graduate has heard the spiel about refraining from posting wild party pictures on their social media profiles. They've been told not to share anything they wouldn't want their grandmother to see. And they know, too, that all job seekers are expected to have an online résumé or up-to-date LinkedIn profile.
Growing up in the age of social media, today's crop of young 20-somethings who are on the job hunt have a leg up in social media fluency.
But it also can be easy for the social media savvy graduates of today to be a bit, let's say, overconfident, when transitioning from a social media persona that's entirely social to one that also represents your professional self.
"Applying (that knowledge) to the job search is different than interacting with their friends," says Lauren Griffin, senior vice president at staffing firm Adecco.

NEWSLETTER: COLLEGE_PLANNERSign up for COLLEGE_PLANNER and more View Sample
Here's some advice to avoid rookie mistakes and successfully leverage social media when you're just starting to develop your professional network.
Do: Research Yourself
If you haven't already, Google yourself now. Make sure to type in different variations of your first and last name to see what results are returned and where they appear. Ideally, you'll see your online résumé and some positive references come up, whether that's a personal website, participation in collegiate clubs or athletic activities, or links to some of your social media accounts. Pay attention to whether any different Jane Smiths are bogging down your search results, especially if it's with negative news. And you'll certainly want to know if something less positive about you comes up, such as a disciplinary issue or arrest.
Read more: Money's 2016 Best Colleges rankings
"You have to decide what you're going to volunteer, but you should always know what people can find," says Tom Gimbel, CEO of LaSalle Network, a staffing, recruiting, and human resources consulting firm in Chicago.
Don't: Share Too Much About Your Personal Life
Make your social media private while you're applying to and interviewing for jobs. If you use your Twitter in a professional setting, leave that open, but in most cases, your Facebook and Instagram accounts should be set on private. Try to view your accounts from a public computer to see what others can see.
"The advice I always give people is, you want to let your personality shine in the interview. But you want to be neutral when they haven't met you," Gimbel says.
Do: Remember Your Social Network When You're Job Networking
Unless you've been living under an exceptionally large rock, you've surely heard how important networking is getting hired. That's not just face-to-face networking. (Though, of course, that has its place.) Don't be afraid to reach out to social acquaintances—ideally people you've met before—on Facebook or Twitter to ask them about the company they work for or industry they're in if it overlaps with yours. Mention you'd appreciate hearing about any job leads they may come across.
Don't: Set It and Forget It
You've updated your LinkedIn résumé, started a Twitter, and cleaned up your Instagram and Facebook. You're done, right? Not quite. To get the most out of networks like LinkedIn and Twitter, you need to be regular user. How and where you're active will depend on the industry you're looking for a job in. If someone is applying for a marketing job, for example, and doesn't have established profiles across several platforms, that's a red flag, says Griffin, who witnessed that with a recent candidate. If you're applying for a creative position, on the other hand, it may make sense to focus your efforts on building your Instagram and Pinterest accounts into a type of online portfolio.
You also want to regularly check your privacy settings on each of your accounts, since user agreements and platform updates can change what appears. Gimbel recommends asking a friend or family member to see how much of your accounts they can access.
Do: Pay Attention to the Details
If you have an egg or an icon as your profile picture, change it. Choose a picture that shows your face clearly. Griffin also recommends personalizing the URL on your LinkedIn portfolio. Changing the generic format (your name and an id number) that LinkedIn automatically assigns to users is a small change, but it can make a noticeable difference, particularly for people with more common names, she says.
Don't: Get Political
This is especially apt right now with the presidential election approaching. You want to be politically neutral on your social media, says Gimbel. (Unless, perhaps, you're applying for a position in partisan politics.) If you have old posts that are passionate political rants, hide them from your page and refrain from sharing or commenting on such posts.
Read more: How to Judge a College by Its Career Services Office
Do: Research the Company
Checking out a company's social media channels to see what it has shared and commented on recently is a great way to do some groundwork before applying for a job or to prep for an interview. You can do the same to learn more about the people you'll be interviewing with. Then, don't be afraid to bring up something you saw on the company's social media in your application or interview.
"It positions you as someone who does your homework, is aware and is curious," says Adecco's Griffin.
Even better, start following industry professionals on Twitter and LinkedIn. You'll sound more educated on topics that are relevant in your industry if you know what people are sharing and talking about. Start building a solid "Twitterverse" of professionals in your industry by following the same people or sources the companies you'd like to work for are following or reading.
Don't: Be Too Pushy
There's unfortunately no formula for how aggressive you should be when reaching out via Twitter or LinkedIn after applying or interviewing. But bear in mind that many of the people who are interviewing you will interview hundreds a people a year, if not more. So don't assume that an interview means you're now professional acquaintances with your interviewer. Following someone's professional Twitter account is fair game. But if you've met with five people at one company, linking up with them online may suggest that you're not very self-aware of where you fit within that company. You're better off just sending an email thanking them for their time, says Griffin.
And finally,
Don't: Look at This as a Chore
If you integrate it into your life, being active on social media and keeping abreast of the news in your field can be easy and fun, Griffin says. Plus, these skills don't become obsolete once you've got the job. You should continue following industry news, for example, and staying in contact with colleagues and references from different companies. It can make a job change down the road way more smooth.