The U.S. Added 214,000 Jobs In October, Unemployment Down Slightly to 5.8%
Money is not a client of any investment adviser featured on this page. The information provided on this page is for educational purposes only and is not intended as investment advice. Money does not offer advisory services.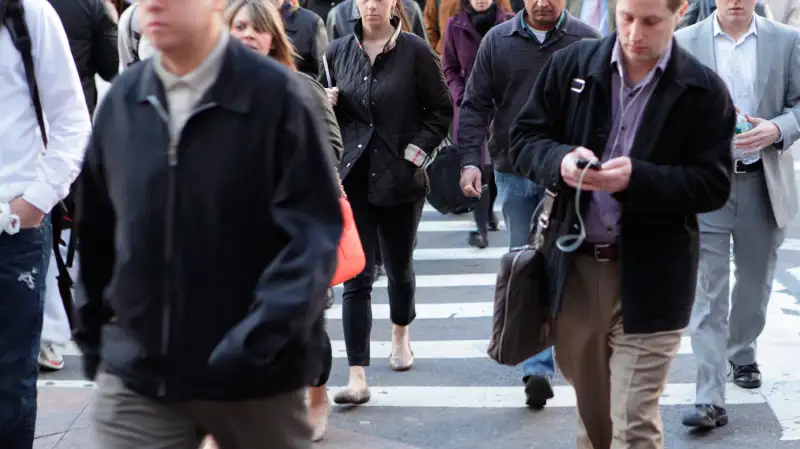 The economy added 214,000 jobs in October, according to the Bureau of Labor Statistics, meeting expectations of continued healthy job growth.
Today's nonfarm payroll report also showed the unemployment rate declining slightly to 5.8%, down almost a full percentage point since the beginning of the year. That's the lowest level since 2008, but is still well above its pre-crisis low of 4.4%.
The labor force participation rate -- the percentage of the workforce that is either employed or actively looking for work -- remained around 62.8%, reflecting older Americans dropping out of the workforce roughly as fast as new workers enter.
Once again, increased employment did not significantly raise average hourly earnings, which increased by three cents since last month's report and by just 2% since the beginning of the year. Despite relatively stagnant wage growth, economists are optimistic the economic recovery will soon be felt in workers' wallets. "If unemployment continues to fall, wage growth should pick up," says Mark Hamrick, Washington bureau chief for Bankrate. "It's like waiting for a bus that hasn't arrived yet."
While today's news is good, it doesn't quite match up with September's employment growt, when the economy added almost 250,000 jobs.
This week's midterm elections, in which Republicans took over both houses of Congress, could have an effect on future employment growth, but any impact won't be immediate. The G.O.P. has been critical of the Federal Reserve's low interest rates, and may now be more vocal its opposition to loose monetary policy. Fed chair Janet Yellen, however, a vocal supporter of using low interest rates to help promote job growth, acknowledged the improving labor market after the latest Fed meeting but indicated that she and her fellow Fed economists remained concerned about sluggish wage growth, low inflation, and the tenuous housing market recovery.