3 Ways to Be More Like Jon Stewart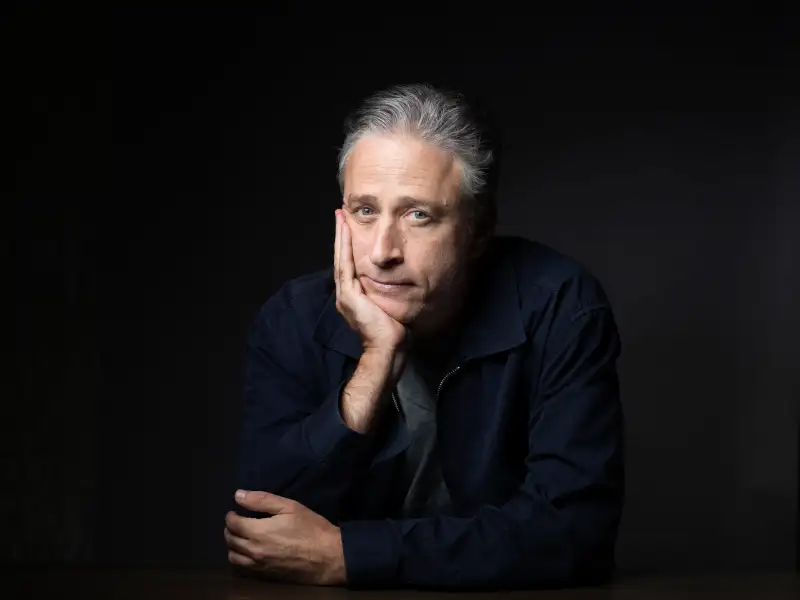 Victoria Will—Invision/AP
As you've probably heard, Jon Stewart, the beloved host of Comedy Central's "Daily Show," announced this week that he'll soon leave the show after 17 years.
It seems clear from his own words—and the desperation of his employer to find a bankable replacement—that Stewart is departing of his own accord and on his own terms. And yet, unlike his former acolyte and fellow late-night star Stephen Colbert (who will take over David Letterman's chair on CBS in the fall), Stewart will apparently leave his perch without a planned landing.
His reasons? "I don't know that there will ever be anything that I will ever be as well suited for as this show," he told NPR's Terry Gross last year. "That being said, I think there are moments when you realize that that's not enough anymore, or that maybe it's time for some discomfort."
It's a sentiment that many of us can identify with, even if directing feature films or a future in national politics aren't likely to figure into our own second acts. The fact is, countless mid- and late-career professionals feel restless in their jobs, find that they have nowhere left to go at their organizations, or simply feel burned out.
Whether or not that description fits you, there's a great deal that almost anyone can learn from the funnyman's gracefully planned exit.
Read next: Jon Stewart's 5 Most Priceless Money Moments
1. Know when it's time to say goodbye

Do you constantly complain about work? Do your achievements go unrecognized? Do you end each week frustrated and dread Mondays? Do you see no professional path ahead? "Yes" answers to any or all of these are probably a good sign that you may have gotten all you can out of your job and it's time to consider other professional options, because chances are those feelings are having a negative impact on your work.
By most accounts, Stewart is still at or near the top of his game; according to the Wall Street Journal, "The Daily Show" was number one among younger viewers by a wide margin as recently as last season. Follow his example and recognize your lack of focus before your audience, your boss, or your subordinates do.
"You have to choose the right moment," says career coach Roy Cohen. "Ideally it's when the stars seem to align, whether that's the company offering a buyout or right after you have wound down a successful project."
That way you'll be able to go out on your own timetable, with financial stability, and heading in your desired direction.
2. Lay the groundwork for your second act before ending your first
Stewart isn't leaving "The Daily Show" on a whim. He took a three-month break during summer 2013 to direct Rosewater, a critically acclaimed film about an Iranian journalist and political prisoner. This sabbatical appears to have given Stewart a chance to do a test-run of life outside his comfort zone, and it certainly proved that he could hold his own doing something very different.
Cohen says doing that kind of thinking ahead of time is key for anyone considering a career move.
"First, engage in an assessment of your biggest goals," he advises. "Ask yourself honestly: What do I like? What don't I like? Where have I succeeded? Where have I failed?"
He also advises those considering an exit to start planning early and do a reality check on how long the transition will take. "I've had clients who didn't carefully plan their exit and then felt they had shortchanged themselves in their second acts," Cohen warns.
For some people, careful planning will mean searching for and landing another job before leaving their current one. (Call it the Stephen Colbert approach.) For others, it's taking classes that will expand your skill set, or just saving up enough money to give yourself the time to figure things out and set off in the next direction.
Or there might be an in-between approach that involves a part-time or consulting arrangement to help your former employer through the transition—and sustain your bank account—while also carving out enough time to get a fresh degree or otherwise establishing your bona fides in a new field.
3. Make your people into stars
Stephen Colbert, Steve Carell, John Oliver, and Ed Helms are just a few of the once-obscure, now well-known comics that Jon Stewart helped launch and move onto bigger things. You can be sure they'll ardently support him in any next endeavor, and probably spend a good deal of social, political, or financial capital to do so.
Of course, mentoring and otherwise helping others advance their careers is part of the job description of most managers. But taking this role seriously can have reciprocal benefits down the road when it's time to explore new professional avenues.
If you've been generous with your time, accolades, and connections, your former employees will likely do the same when you are looking to start your next chapter. They'll become an active network of supporters, able to bridge you into new industries and professional communities; clue you in on and recommend you for exciting opportunities; and may even give you your next dream job.