The Jonas Brothers Are Reuniting. Is Nick, Joe or Kevin the Richest?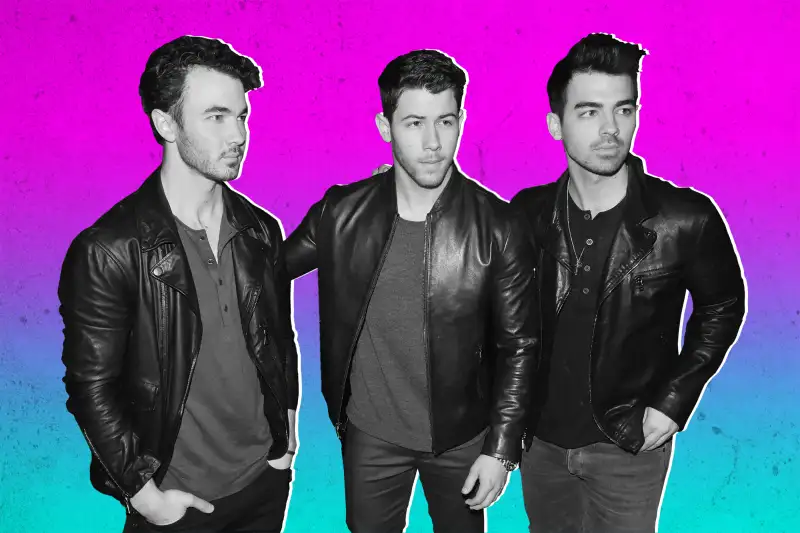 Photo illustration by Money; Andrew H Walker—Shutterstock
The Jonas Brothers are back, baby.
About six years after their sudden breakup, Kevin, Joe and Nick Jonas announced Thursday that they are releasing new music. The band is set to drop "Sucker" on Friday, with a documentary rumored to be on the way.
Those projects are sure to be moneymakers, given that the band has an army of passionate fans who have spent half a decade waiting with wallets ready for a reunion (this reporter included). Their past success also suggests their return will be lucrative: In 2010, the trio was ranked 40th in Forbes' Celebrity 100. At that point, they were wrapping up a tour that had grossed $95 million and paid them $35.5 million. They'd also just released a movie that made $12.5 million on opening weekend alone.
But which brother is the wealthiest now? Here's what we know about the Jonas Brothers' money.
Nick Jonas
The youngest is probably the wealthiest. Celebrity Net Worth, which generates its (sometimes imprecise) estimates from public records, real estate transactions and news reports, says Nick's net worth is $25 million.
He's been busy since the brothers broke up in 2013. Nick released a self-titled studio album in 2014 and Last Year Was Complicated in 2016, the latter of which debuted at No. 2 on the Billboard 200 chart and sold 66,000 units in its first week. That same year, Nick teamed up with singer Demi Lovato for the Future Now tour, which sold more than 280,000 seats and grossed more than $16 million.
He also appeared in Jumanji: Welcome to the Jungle, which earned over $950 million worldwide, according to The Hollywood Reporter.
Most recently, Nick has been in the news because of his marriage(s) to Indian actress Priyanka Chopra (net worth: $28 million). After Nick's #sponsored bachelor party, the couple had an $800,000 wedding. They reportedly live in a $6.5 million house in Beverly Hills, California.
Joe Jonas
Joe's Celebrity Net Worth page puts his worth at $18 million, but it's out of date. During the Jonas Brothers hiatus, Joe became the frontman of a new band, DNCE. DNCE's debut single, "Cake by the Ocean," was a hit — it reached multi-platinum status in 2016, meaning the song was sold and streamed more than 2 million times.
DNCE went on to release one album and two EPs; the band also toured extensively. DNCE opened for Selena Gomez on the Revival Tour in 2016 as well as Bruno Mars on the 24K Magic Tour in 2018, which earned $240 million in revenue. In addition, DNCE released a mobile game.
Joe had a stint on The Voice Australia. He's engaged to Game of Thrones star Sophie Turner (net worth: $6 million), and in August put his $4.25 million house up for sale. Unlike Nick, Joe has said he tries to avoid posting much sponsored content. "I don't do as much advertising on my Instagram unless I find a brand I really connect with," he told Advertising Week attendees in 2016.
Kevin Jonas
The eldest Jonas has spent the least amount of time in the spotlight over the past six years. A married dad of two, Kevin's kept himself busy by building and selling houses, including one New Jersey mansion that went for $2.25 million.
Kevin also joined the tech scene. In 2014, he debuted the Yelp-like app Yood, and last year he became the host of an HQ Trivia-style mobile game show called Pop Culture Live. He always kept an eye on the bottom line.
"The larger the show gets, the bigger the payouts, because the revenue is there to do it. It's kind of codependent. We're also taking our time," Kevin told DigiDay. "We don't want to burn down the gates right away and say, 'Oh we just gave someone a million dollars. How are we going to pay that?'"
Frankie Jonas
The so-called bonus Jonas lags behind his brothers because he was too young to be part of the band.
Frankie did have a role in the 2008 movie Ponyo, which grossed $202 million worldwide. Now 18, he may or may not attend Belmont University in Nashville and DJs under the moniker Mephisto.