A 92-Year-Old Billionaire Explains Why You Should Never Retire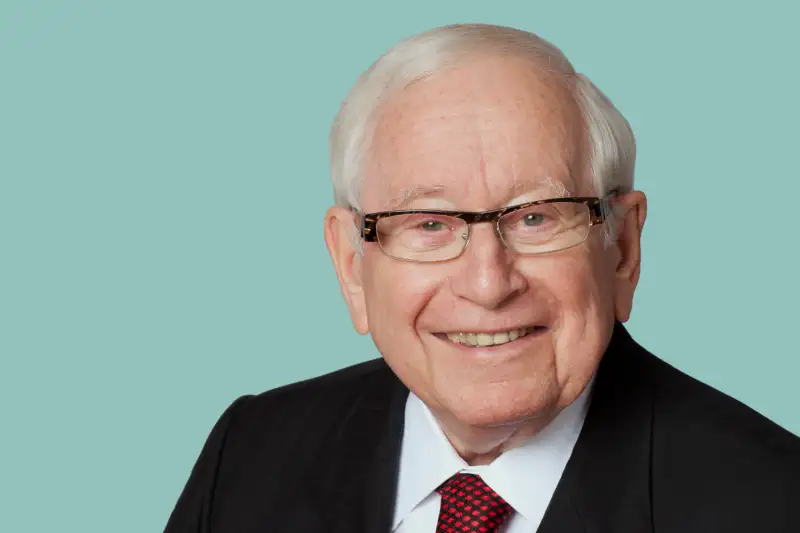 Dave Roels—courtesy of Kingswood Capital
Joseph Segal doesn't have too many regrets in life.
And in an interview with The Globe and Mail, the 92-year-old Canadian billionaire, who built a fortune through a number of different industries like retail and real estate, says one of the best choices he made was never retiring — despite already having made hundreds of millions of dollars .
"When you keep going, you haven't stopped and you don't know where the finish is going to be," he said about avoiding retirement, adding that fresh business ideas continued to come to him well past 65.
"Life is an aircraft journey," he said. "You're ascending when you're young. You're cruising when you're in your 40s, 50s, 60s or 70s or whatever. At some point, you descend. I'm descending but I'm fighting it."
Segal founded Fields department store, which through acquisitions was eventually sold to the Hudson's Bay Company, now one of Canada's largest retail groups. After selling his first company, he formed Kingswood Capital, a private equity firm specializing in real estate and manufacturing.
But his specialty remains retail, and he told The Globe and Mail that he believes Amazon's bid for Whole Foods is simply a matter of hedging against the future.
"If you don't change with the times, you're static," he said. "Then you wither and die. The environment changes, the business changes. Consumers change the way they shop."
Segal granted the interview as part of a publicity bid to sell his mansion, which is listed at $63 million. Among its features is a chandelier once owned by Italian dictator Benito Mussolini.
He doesn't know what he'd do with the proceeds — but said he knows what he won't do.
"I would like an island, but I don't know what I would do with an island, so I don't buy an island," he said. "Everybody needs a home. Not everybody needs an island."
Today, Segal works out of his office in downtown Vancouver. He doesn't waste business time on meals.
"I do business over lunch," he said.
Segal's exact net worth has not been made public.