An Olympian in Judo Fights to Make a Living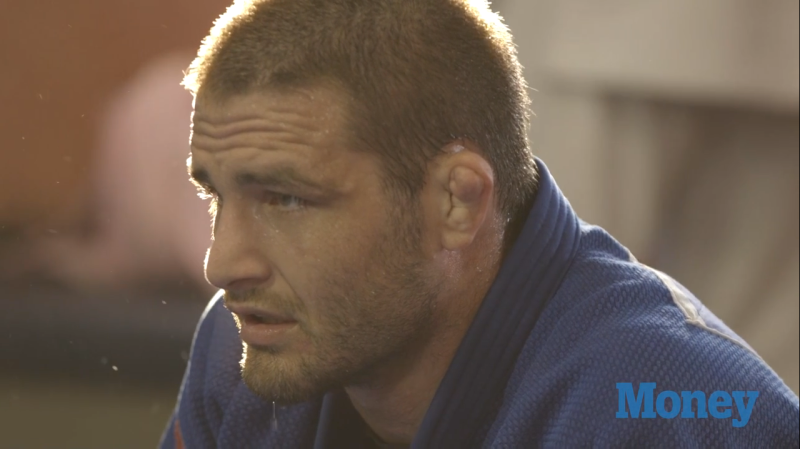 Travis Stevens is a member of the U.S. Olympic team, competing in judo. He participated in the 2008 and 2012 Olympic Games. He's ranked #5 in the world in his weight class, and he will be competing in Rio this summer.
Stevens explains how much of a struggle it has been for him to make a living while training for his sport. When he's not recovering from an injury, he's at the gym. To make ends meet, he's worked in landscaping, roofing, and construction. The end result, he says, is worth all the time and pain he's invested.
To stay in the game and qualify for the Olympics, Travis explains, an athlete must participate in different competitions anywhere from two to four times a month. Travel and expenses run about $3,500 a trip, he says.
Stevens now gets money from the U.S. Olympic Committee, USA Judo, sponsors, a jujitsu school he runs, and an online store where he sells discount items for martial arts enthusiasts. All of this just barely covers his rent and other basic necessities.