Here's How Much Justin Timberlake Will Make for His Super Bowl Halftime Show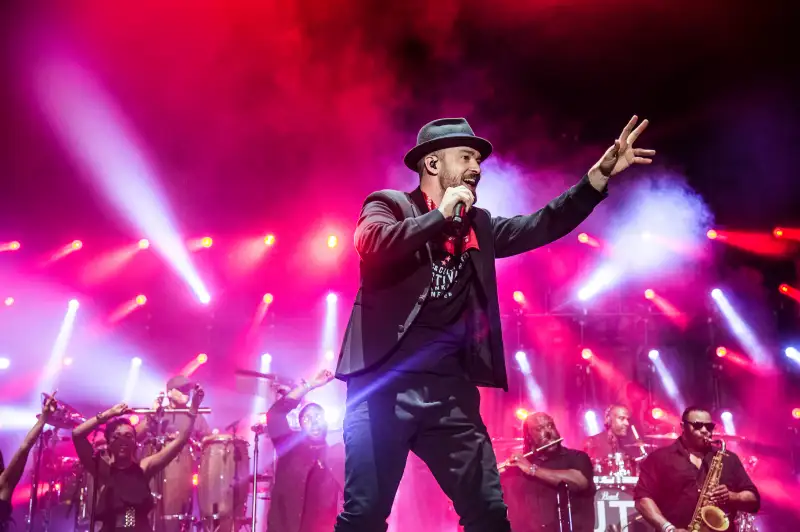 Amy Harris—Amy Harris/Invision/AP
Justin Timberlake will return to the big stage as the headline act for this year's Super Bowl halftime show.
Timberlake's performance for Super Bowl LII will be the third time he's performed the most-watched musical event of the year. He first performed in 2001 as a member of boyband 'NSync and took the stage again three years later as part of the crop of stars MTV recruited for its Super Bowl halftime show—a performance that famously landed him in hot water after Janet Jackson's "wardrobe malfunction."
So will Timberlake get a raise for playing his third Super Bowl halftime show?
Nope.
In fact, the NFL won't pay Timberlake a dime for Sunday's halftime show. In response to a query about how much Coldplay and Beyoncé would earn for playing the Super Bowl 50 halftime show two years ago, a NFL spokeswoman said the league doesn't pay any of the Super Bowl's performers.
Even Lady Gaga—whose high-flying Super Bowl halftime show drew in record ratings last year—wasn't paid.
"We do not pay the artists," NFL rep Joanna Hunter told Forbes. "We cover expenses and production costs."
Still, travel and production costs can run into the millions for performers like Timberlake, according to a Wall Street Journal report in 2014.
Instead, Timberlake's Super Bowl halftime show will allow him to promote his new album, "Man of the Woods," due out this year. It's his fifth studio album and features Chris Stapleton, Pharrell, Toby Keith, and Timbaland among others. Those guests could also make appearances during this year's Super Bowl halftime show.
And for those hoping for a 'NSync reunion during Timberlake's Super Bowl halftime show... former member Joey Fatone has ruled it out.
Timberlake's Super Bowl halftime show will be sponsored for the sixth year in a row by Pepsi. Already, Pepsi has shared a behind-the-scenes look at Timberlake's performance on Twitter.
Despite not being paid to perform during the Super Bowl, and not having released an album in nearly five years, Timberlake has been doing pretty well for himself. Forbes named him the 7th-highest-paid artist of 2015 thanks to a 59-date tour and endorsements from Bud Light, Sony, and Sauza tequila. Timberlake has also pieced together a steady acting career, most recently voicing the character of Branch in "Trolls" alongside "Pitch Perfect" star Anna Kendrick, a role he's set to reprise for the franchise's upcoming sequel.
Last year, Timberlake and his wife Jessica Biel bought an apartment in New York's TriBeCa neighborhood for $20 million.
Super Bowl LII, where the Philadelphia Eagles take on the New England Patriots, will kick off at 6:30 Eastern on NBC this Sunday, Feb. 4.