Kate Spade Built a Fashion Empire Worth $2.4 Billion Out of Her 1-Bedroom Apartment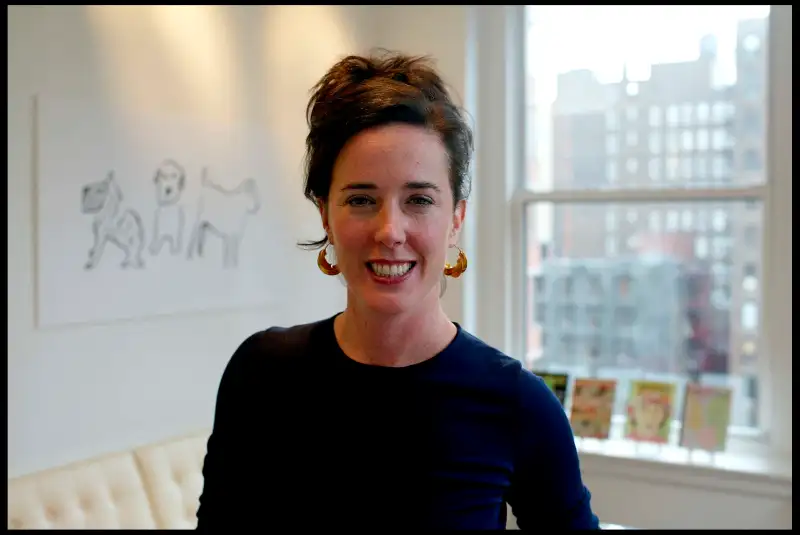 David Howells - Corbis/Getty Images
The legacy of Kate Spade's billion-dollar brand she built from the ground up was remembered Tuesday after the 55-year-old fashion designer was found dead of an apparent suicide in her New York City apartment.
Spade built a formidable business empire — one she started out of her one-bedroom Manhattan apartment with her husband — over the course of two decades. The Kate Spade brand started as a collection of handbags known for their clean lines and understated aesthetic, receiving praise from fashion critics and developing a loyal following as it morphed into a international business valued at $2.4 billion that made her worth an estimated $46.5 million, according to Forbes.
Before she was Kate Spade, Kate Brosnahan was a woman from Kansas City, Mo. who wanted to be a journalist. She said in past interviews she was always interested in fashion, but fell into a career as a handbag designer almost by accident. After college, she moved to New York City and landed a job as an assistant editor at the Conde Nast magazine Mademoiselle in 1991 with a starting salary of $14,000. As she worked her way up the fashion ladder to senior editor, her husband, Andy, an advertising executive, suggested she start an affordable, yet chic handbag line that highlighted her expertise in accessories.
Together, they built the Kate Spade brand from the ground up with no experience in retail design or production — the couple had to learn everything themselves, using their apartment as an office, design studio and home, according to Inc. Spade quit her job at Mademoiselle and freelanced as a stylist on nights and weekends to make ends meet. She made her first handbag samples out of paper, cutting out the shapes she envisioned and bringing them to a pattern maker she found in the back of a Women's Wear Daily.
The Kate Spade Collection officially launched in the early '90s, with some saying the brand took off as early as 1991 while others say her $155 pop-of-color bags hit the market in 1992 or 1993. The couple nearly walked away from the fashion industry after three years of making no money, despite having snagged key customers including Barney's New York and Fred Segal. But they turned a corner after big department stores like Saks Fifth Avenue and Neiman Marcus started carrying the Kate Spade handbag line in their stores nationally. During the same time, Spade also won a Council of Fashion Designers of America (CFDA) award, further elevating her profile in the fashion business.
The Spades finally cashed in when they sold 56% of the company to Neiman Marcus in 1999 for upwards of $30 million, according to Forbes, after almost a decade of pouring their own money into the brand. The sale also led the Kate Spade brand's expansion into shoes, clothing and other lifestyle accessories. The couple also started making Jack Spade bags for men.
Shortly after selling the majority stake to Neiman Marcus, they also sold their remaining shares in the company to Neiman's and stepped away from the business completely in 2007. At the time, Spade said she wanted to to focus on raising her daughter, Frances Valentine, who was 2 at the time and was the namesake behind her newly minted 2016 fashion line.
After Spade left the company, the brand struggled to grow amidst the tumultuous retail environment of the mid 2000s, as e-commerce shook up traditional business models. Shortly after the Spades gave up control of the company, Neiman Marcus turned around and sold the brand to Liz Claiborne Inc. for $124 million in 2006. The company experienced yet another change last year when it was announced that Coach, a rival luxury leather goods company also known for their high-end bags, was buying the brand in a $2.4 billion cash deal.
Spade leaves behind her husband and 13-year-old daughter Frances. Following the news of her death, many fellow designers, celebrities and longtime Kate Spade fans honored her quirky designs that defined a sleek and simple era of fashion.
"Kate Spade's tragic passing is a painful reminder that we never truly know another's pain or the burden they carry. If you are struggling with depression and contemplating suicide, please, please seek help," Ivanka Trump tweeted with a link to a suicide prevention hotline.