Kendall Jenner Is Selling Her Apartment for $1.6 Million. Take a Look Inside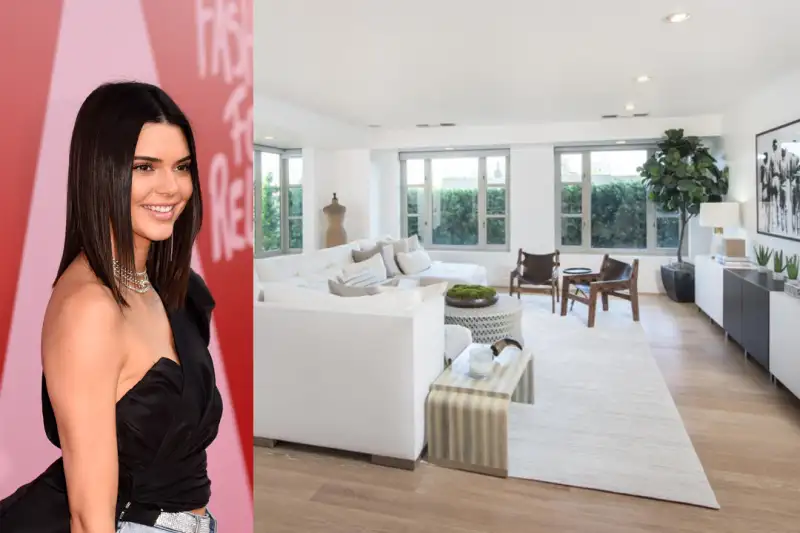 Antony Jones/Getty Images & Trulia
Here's a way you can keep up with Kendall Jenner: Buy her apartment.
The 21-year-old model just listed her first apartment for $1.6 million — about $300,000 more than what she paid for it in 2014, according to Trulia. Located in the upscale Westwood neighborhood of Los Angeles, the 2,068 square-foot Wilshire Blvd. space is filled with natural light, hardwood floors, white walls and high ceilings.
It has two bedrooms, three bathrooms and includes a view of the Los Angeles skyline as well as private garden vistas. The master bedroom has its own walk-in closet and bathroom, complete with a bathtub.
Miles away from the Calabasas, Calif., mansions filled by other members of the Kardashian/Jenner clan, the apartment also includes a 24-hour valet service, heated pool, fitness center, wine storage and catering kitchen, among other amenities.
While the luxurious apartment may be the one of your dreams, it was only a "starter apartment" for Jenner, who recently ranked No. 3 on Forbes' list of highest-paid models. In July 2016, Jenner bought a West Hollywood, Calif., mansion from actors John Krasinski and Emily Blunt for $6.5 million. The new place means she doesn't have to share a heated pool anymore now that she has own private swimming spot. And she's also got a lot more space — the mansion has six bedrooms and five bathrooms.