Kim Kardashian Wanted to Rent Out a Grocery Store for Her Birthday So She Could Shop Like a Normal Person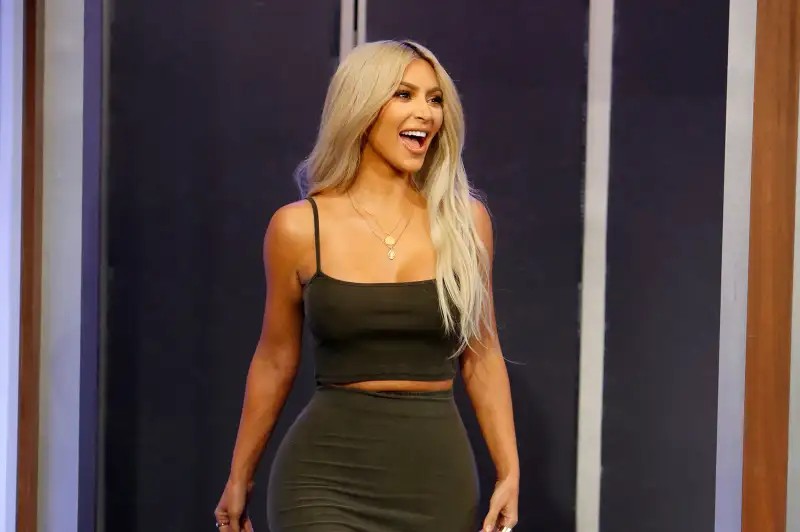 Randy Holmes—ABC via Getty Images
Shopping for groceries and waiting in line at the store are seemingly mundane tasks most people do on a regular basis.
But not Kim Kardashian West, the wildly wealthy reality star-turned-entrepreneur, who no longer goes to the grocery store due to her enormous fame that's bound to attract gawking onlookers and fans. Still, Kardashian West misses going grocery shopping and wishes she could go with her kids, she said during an interview on Wednesday's The Ellen DeGeneres Show. In fact, ahead of her 37th birthday on Oct. 21, Kardashian West's biggest birthday wish was to rent out a grocery store so she could go shopping with her kids.
"This might be really bratty and unrelatable, so I'm sorry," Kardashian West told DeGeneres. "I asked for, 'Can someone just rent out Ralphs for me for one hour?' I just want to go to Ralphs with my kid in the cart and go through every aisle."
"I haven't been to a grocery store in years," she added. (Ralphs is a grocery store chain based in Southern California.)
DeGeneres, who likely relates to Kardashian West's woes of fame, agreed that shopping in a grocery store is something celebrities simply can't do at a certain point.
"Everyone would stop you for a selfie, and everyone would do that," DeGeneres said.
Kardashian West, who has two children with her husband Kanye West and another on the way via surrogate, said she was inspired by her mother, Kris Jenner, who DeGeneres had previously sent undercover to go shopping at a 99 Cents Only store earlier this month.
"I just miss filling up your house with groceries," Kardashian West added. "When I had my apartment, that so much fun — I'd have to run to the grocery store. It sounds so stupid and unrelatable, but..."
"There are things you don't get to do anymore when you're famous, and that is something you are not able to do," DeGeneres resopnded.
But Kardashian West's dreams may still come true. DeGeneres offered to help her disguise herself to pull off an enjoyable grocery shopping experience.
As for the rest of us, maybe we'll start looking at standing in line at Trader Joe's as a great luxury.