Man Trapped in $30,000 Lawsuit Over a $40 Printer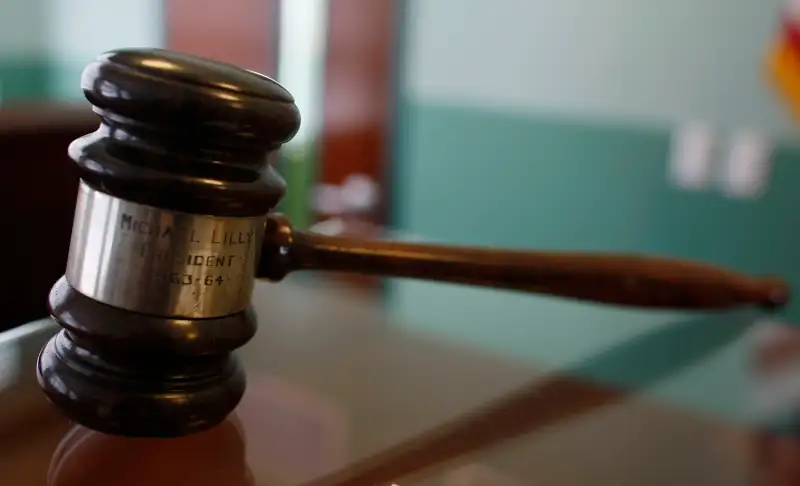 A Massachusetts man has been trapped for years in a $30,000 legal nightmare over the sale of a $40 computer on Craigslist.
Doug Costello sold his used, black-and-white printer for $40 in 2009. All told, including shipping and other costs, the item cost its buyer less than $75—thought that hasn't stopped the buyer Gersh Zavodnki from suing Costello for thousands.
Zavodnik is a frequent pro se litigant, representing himself in dozens of lawsuits demanding enormous sums in damages from both individuals and businesses. The 54-year-old man lives in Indianapolis but moved from his native Ukraine to the U.S. in 1987 after being granted political asylum. The Supreme Court of Indiana has called him a "prolific, abusive litigant," reports the IndyStar.
Zavodnik's first lawsuit against Costello in 2009 sought $6,000 in damages on the grounds that Costello knowingly sold him a broken printer. The case was thrown out because Zavodnik had thrown away the evidence—the printer.
"I figured that's it," Costello said. "But no, no, no. Now I'm in another twilight zone."
In 2010, Zavodnik demanded more than $30,000 in damages for breach of contract, fraud and conversion over the same printer. Over the years that followed he would demand $300,000 and more than $600,000 in damages. The court dismissed that case and 26 others filed by Zavodnik, which he appealed. The appeals court then kicked Zavodnik's lawsuit against Costello back to a lower trial court where, mystifyingly, in 2013 a Special Judge ruled in Zavodnik's favor, granting him a judgement worth $30,044.07 for breach of contract. The judge wrote that he was constrained by the state Supreme Court's interpretation of an arcane legal rule.
An appeals court overturned that decision in a stern ruling, but Zavodnik is expected to continue pressing the issue with further appeals.
Costello says despite the legal nightmare, which has cost him upwards of $12,000 in attorney's fees, he has no plans to countersue Zavodnik.
"I've had enough," he said. "I don't need him in my life anymore."