LeBron James Is Headed to the Los Angeles Lakers. See Inside the $23 Million Brentwood Mansion He Recently Bought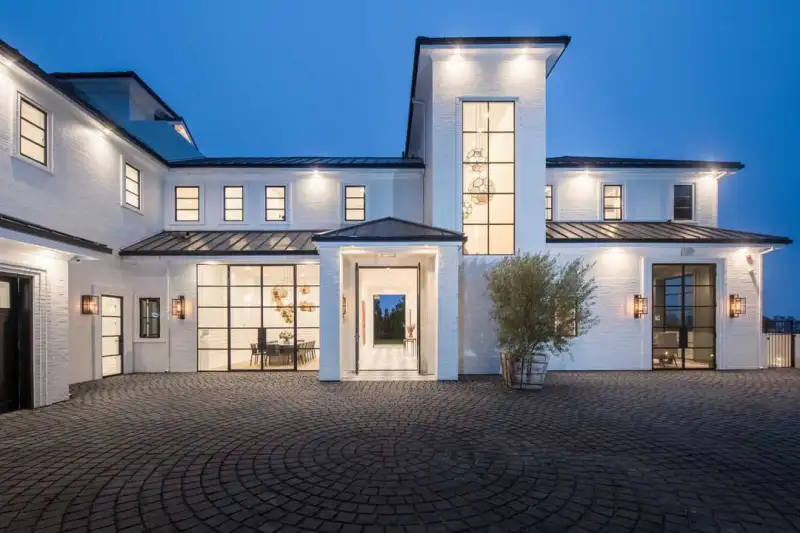 LeBron James' four-year contract with the Los Angeles Lakers might disappoint fans in Ohio, but the basketball great's move to California is hardly a surprise when you consider all the L.A. real estate he owns.
The soon-to-be Los Angeles Laker paid $23 million for a newly-constructed three-story home in Los Angeles' Brentwood neighborhood back in December, Trulia reported. The 15,846-square-foot mansion is decked out in white marble, which adorns the counters in the home's two kitchens -- one an indoors, the other poolside -- as well as the walls of at least one of two master bedrooms.
The home's eight bedrooms, four of which boast en suite baths, are not the mansion's only luxuries. The new estate also has a basement theater, massage room and gym built in. Other indulgences include an "auto gallery," which is apparently a fancy name for garage, a sauna, a wine cellar and a cigar room. The estate's rooftop terrace, which overlooks the lawn and in-ground pool, is accessible via elevator, because why not?
And that's not even his only Los Angeles house. James bought his first L.A. mansion in Brentwood, which he continues to own, for $21 million in 2015, Variety reports. James also owns a 30,000-square-foot estate in Ohio.
Property records show that James likely got a deal on the second Brentwood estate, which was first listed for $30 million in June. The price was reduced to $25 million in September before the listing was removed from Zillow in October.
Take a look around the $23 million estate below: