Lebron James Reveals the Frugal Habits That Make Him the 'Cheapest Guy' in the NBA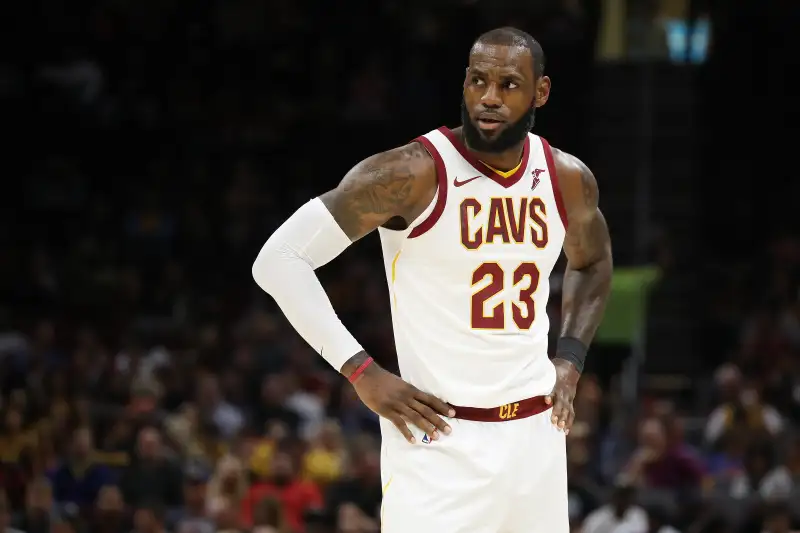 Gregory Shamus—Getty Images
NBA star LeBron James might be a multi-million dollar basketball player, but he admitted on Sunday to being the cheapest guy in the game.
During an interview with ESPN's Rachel Nichols, Cleveland Cavaliers Dwyane Wade said his teammate James was "the cheapest guy in the NBA." When Nichols asked James for his thoughts, he said: "That is so, so, so, so falsely true. That is so falsely true."
But Wade had some evidence to back up his claims about the King, who has an estimated net worth of $86 million and is one of the world's highest paid athletes, according to Forbes. He not only has a hefty three-year contract with the Cavaliers for $100 million, he also has racked up at least $55 million in endorsements ranging from Nike to Coca-Cola to Kia Motor.
Wade said James will not use his cellphone without Wifi — and he didn't deny it. James doesn't subscribe to the music streaming service Pandora — which costs $4.99 a month — in a bid to save money, nor does he buy apps. "No, I'm not doing that," James told ESPN. "I'm not turning on data roaming, I'm not buying no apps, I still got Pandora with commercials."
James went on to describe how he sometimes is listening to Pandora when a commercial advertising the chance for his fans to meet him comes on.
"You know you're rich, right?" Nichols quipped.
"I'm not paying for it." James responded.
And while he may not be interested in spending his money on apps, James does have a history of using his fortune towards good causes. In 2015, the NBA legend's organization, the Lebron James Family Foundation, donated $41.8 million to Ohio's University of Akron to help pay for scholarships for students.
But while his thrifty behavior may be surprising, it's not unusual. In fact, James joins a growing list of wealthy people including Facebook founder Mark Zuckerberg and Berkshire Hathaway CEO Warren Buffet who lead surprisingly frugal lifestyles.