How You Can Help the Victims of the Mass Shooting in Las Vegas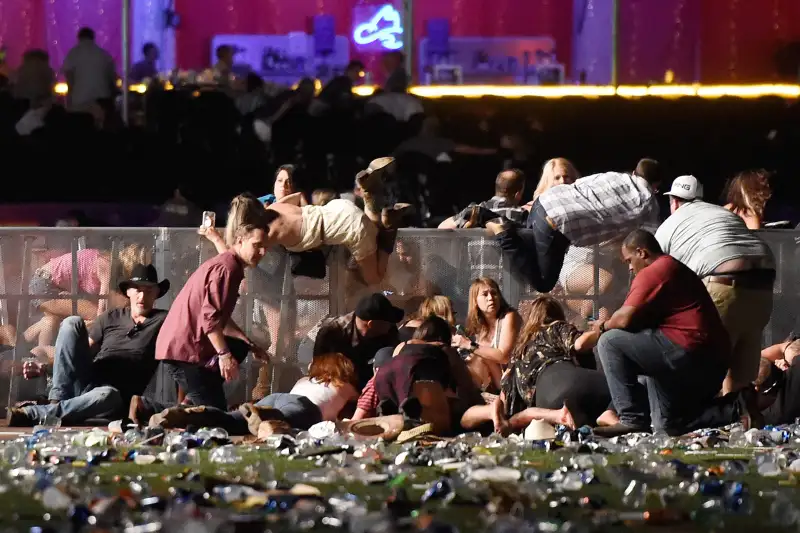 David Becker—Getty Images
At least 50 people were killed and more than 400 transported to area hospitals after a mass shooting targeting an outdoor music festival in Las Vegas, Nevada on Sunday. The event is now the deadliest mass shooting in modern U.S. history.
The suspect, 64-year-old Stephen Paddock, opened fire on the Route 91 Harvest Festival from the 32nd floor of the Mandalay Bay Resort and Casino. A SWAT team later found Paddock dead in a hotel room.
Here's how you can help victims of the Las Vegas shooting:
Give blood
If you're in the Las Vegas area, police are requesting emergency blood donations as victims stream into area hospitals. The Las Vegas Metropolitan Police Department says blood donations for the injured are being collected at The Labor Health 7 Welfare Clinic located at 7135 W. Sahara Ave in Las Vegas.
The LVMPD added in another statement that "anyone wishing to help is asked to donate blood for the injured victims of the Strip shooting. United Blood Services will start taking donations at 7 a.m. at two locations: 6930 W. Charleston in Las Vegas or 601 Whitney Ranch Drive in Henderson."
The United Medical Hospital (UMC) will also be hosting a blood drive at its Delta Point Building at 901 N. Rancho Lane, the statement said. The timing of that blood drive has yet to be confirmed.
Donate money
Steve Sisolak, chairman of the Clark County Commission, has set up a GoFundMe campaign to raise funds for the victims. The campaign raised more than $100,000 in its first three hours.
Trauma counselors
The Mandalay Bay Resort is seeking certified trauma counselors in the Las Vegas area to assist in the aftermath of the shooting.