Chick-fil-A Is Testing $29 Dinners for the Whole Family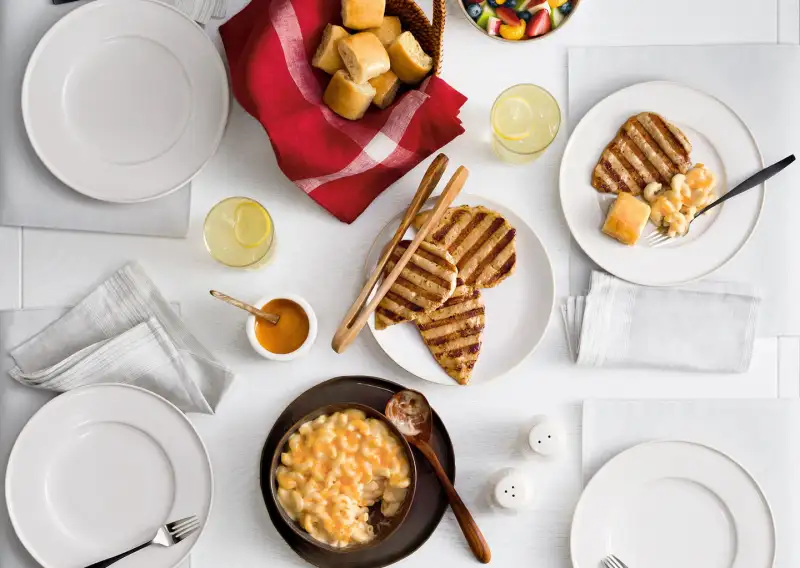 Chick-fil-A is testing family-style meals and two new sides — bacon-baked beans and mac and cheese— in three cities beginning Monday.
Starting at $29, the meals serve four people and include one entree, two sides and eight mini rolls. The entree options include 12 chicken strips, 30 chicken nuggets or four chicken breasts. Side options include a fruit bowl, mac and cheese, a salad, bacon baked beans or a superfood side.
The new meals will be served at Chick-fil-A locations in Greensboro, N.C., Phoenix, Ariz.; and San Antonio, Texas, until November 18. Customer feedback in those cities will help the chain decide whether to launch the meals nationwide.
Matt Abercrombie, manager of menu development at Chick-fil-A, told Business Insider that the meals are meant to attract more customers during dinner, the chain's least busy mealtime.
"Our customers told us that they wanted an even more convenient way to share meals at home or on the go, so we worked directly with a group of parents to design every part of Family Style Meals – down to the cutlery caddy that features five unique conversation starter questions to help customers connect over mealtime," Abercrombie said in a press release.