Ledger Crypto Wallet Review
Money is not a client of any investment adviser featured on this page. The information provided on this page is for educational purposes only and is not intended as investment advice. Money does not offer advisory services.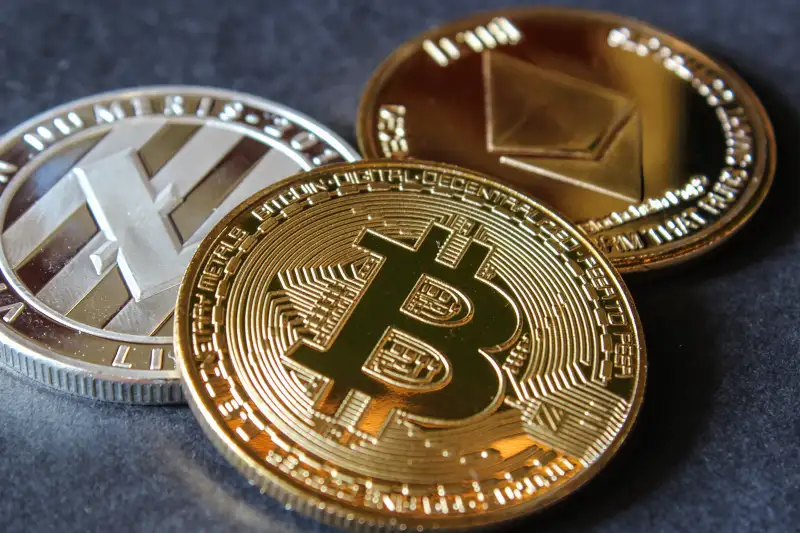 The Ledger crypto wallet was created nine years ago and has become one of the most popular hardware wallet brands. Its products are different from other crypto wallets, such as Trust and Metamask, because Ledger sells cold wallets, which aren't connected to the internet 24/7. There are many benefits to cold wallets, including stronger security compared to the vulnerabilities of hot wallets, which are prone to hacks and theft of assets.
If you want to stop dealing directly with crypto exchanges or want to keep your digital assets safe from scammers, keep scrolling to read this comprehensive review of Ledger crypto wallets.
Best crypto hardware wallet
Ledger wallets are an excellent option for transferring cryptocurrency to a secure hardware device. All Ledger crypto wallets are certified as Common Criteria Evaluation Assurance Level 5+ (CC EAL5+) for security testing standards. They also use smart chips — similar to credit cards and passports — which safely store your private key and digital assets.
Ledger crypto wallet devices are supported by the Ledger Live app, which you can use to manage your assets. As an affordable cold storage device with innovative features that are continuously improving, the Ledger crypto wallet is our pick for the best crypto hardware wallet and among the best crypto wallets overall.
Ledger crypto wallet pros and cons
Pros
Supports over 5,500 coins and tokens
Bluetooth-compatible
Extensive library of educational resources
Cons
The operating system isn't open source
Limited storage capacity
Pros explained
Supports over 5,500 coins and tokens
Ledger's crypto wallet hardware devices support one of the largest selections of cryptocurrencies and tokens among cold wallets. In addition to supporting popular crypto such as bitcoin, Ether and XRP, Ledger devices also let you store your NFTs safely offline. Once you connect to Ledger Live, you can also use it as a crypto staking platform to earn returns on your cryptocurrency.
Bluetooth compatibility
The Ledger Nano X lets you connect your hardware crypto wallet to your smartphone, making it much easier to manage your crypto when using Ledger Live and other apps.
Extensive library of educational resources
Ledger has part of its website dedicated entirely to crypto education. The Ledger Academy covers everything you need to know about the crypto landscape, cold storage devices and online wallets and how they differ in terms of security. Its articles also cover topics related to NFTs, how crypto is taxed and how blockchain systems work.
Cons explained
The operating system isn't open source
Open source means anyone can access and study a program's source code. Ledger hardware wallets are close-sourced, meaning the only entity that can inspect the software used on these devices is the Ledger Company itself.
There is a purpose to this. If a Ledger hardware crypto wallet is compromised, it shouldn't affect other devices. It also protects the company's competitive edge, as other cold wallet designers can't take advantage of Ledger's code.
Ledger Live and other external apps used with the device remain open source.
Limited storage capacity
Because of limited storage, you may only be able to use three to four apps at a time on a Ledger Nano S Plus. There are more than 100 apps to choose from, which can be inconvenient, especially when you have to uninstall apps only to reinstall them later. Different apps also have diverse use cases, so limited storage can become an issue.
Ledger crypto wallet offerings
Here's an overview of the wallets Ledger offers, their purposes and customer ratings.
Ledger Stax
The Ledger Stax is still unavailable, but you can pre-order it online in anticipation of its May 2023 release date. What makes the Ledger Stax different is its innovative design. It aims to be far more portable and add more functionality than previous hardware devices.
The Ledger Stax will be smaller and roughly have the dimensions of a debit or credit card. It will include a personalized lock screen, touch screens and wireless charging. The device will also be built with a sturdy mix of aluminum and plastic, providing all the same features as the Ledger Nano X.
Ledger Nano X
The Ledger Nano X has been the gold standard of crypto hardware wallet devices for years. It has been continuously improved and now includes Bluetooth functionality that lets you connect to your smartphone and laptop devices without needing a USB cable.
Over 11,000 people have reviewed the Ledger Nano X on the Ledger website, contributing to its average rating of 4.4/5 stars (third-party ratings are similar). But overall, excluding Bluetooth availability, the Ledger Nano X is similar to a cheaper alternative by Ledger, the Ledger Nano S Plus.
Ledger Nano S Plus
The Ledger Nano S Plus is the most affordable Ledger hardware wallet. It scored 4.5/5 stars on Ledger's website based on more than 1,500 reviews. Third-party reviews reflect this positive rating, as well.
The Ledger Nano S Plus has a larger screen than its predecessor model, the Ledger Nano S. This has made the device easier to navigate for anyone managing their crypto, NFTs and apps. The main drawback is that you can't connect a Ledger Nano S Plus device to iPhones or iPads. However, you can still use it with Apple Mac products through a USB port and other laptops and desktop devices.
Ledger crypto wallet pricing
The most affordable Ledger crypto wallet model is the Ledger Nano S. It starts at just $87 and comes with USB ports, a walkthrough leaflet, a keychain and sheets for your recovery phrase. There are also five colors to choose from: Matte Black, Bitcoin Orange, Ice Deepsea Blue and Mystic White.
The Ledger Nano X is slightly more expensive at $164. It's also a tad heavier and comes with the same accessories as the Nano S Plus. The main difference is its Bluetooth connectivity, which makes it compatible with smartphones. You can choose Onyx Black, Blazing Orange or Cosmic Purple for your color scheme.
The Ledger Nano Stax will retail for $308 when it releases in 2023, and is currently available for preorders. It's slightly heavier than the Nano X in part due to its larger, higher resolution E Ink® touchscreen. The Ledger Nano Stax comes with the same accessories as the other devices, and the only available color for it is Graphite.
Overall, Ledger wallets come at reasonable prices for devices with their level of security and functionality. That said, if you only have a small amount invested in crypto or digital assets, getting one of these wallets may not be worth it for you.
Although we always try to include accurate and up-to-date information, we don't represent this information as complete or up to date. We recommend you conduct your own research.
Ledger crypto wallet financial stability
As a private company, Ledger does not disclose its financial statements. Nevertheless, users can check its financial stability through sales by tracking the number of devices sold. More specifically, Ledger has sold several million devices during its lifespan. Many outlets claim the company has been profitable for the last few years.
Ledger has had no problem raising money from investors either. According to the company, the last funding round was in 2021, when the firm raised $380 million from venture capital investors.
Ledger crypto wallet accessibility
The accessibility of crypto wallets plays a significant role in user experience. Here's how the Ledger crypto wallets score in this area and which features they offer to prospective users.
Availability
Ledger crypto wallet devices are available worldwide, with a few exceptions due to government regulations and sanctions. You can buy Ledger hardware devices from the company's official website and in your local currency. PayPal and all major credit cards are accepted, and you can also pay through crypto payment companies, such as BitPay.
Contact information
If you want to contact the company, you can go to the Ledger wallet support page on the website and ask for help. There's a box you can use to type in your issue and start a chat to solve your query. You can also find an extensive FAQ section below it which may have an answer to your question. If that doesn't work, you can email or chat with a live representative — just note that live chat is not available 24/7.
User experience
The Ledger devices themselves have no groundbreaking interface design or user-facing elements. They provide one solution very well — safely securing crypto assets. However, the Ledger Nano Stax could change that when it comes out.
Apps that integrate with Ledger devices, such as Ledger Live, are generally well-designed. Your ledger device will be compatible with many apps that boast an easy-to-use interface, and the hardware crypto wallet itself is relatively simple to operate.
Ledger crypto wallet customer satisfaction
Ledger customers rate the Nano X and the Nano S Plus crypto wallets 4.4 stars and 4.5 stars out of 5.0 on the company's official website. Trustpilot showed slightly lower ratings, though these reviews reflected users' views toward the company rather than its products. Ledger scored 3.5/5 stars from more than 1,400 Trustpilot reviews. Despite this, one in two customers were extremely satisfied with their purchases, as evident by the percentage of 5-star ratings.
Ledger crypto wallet FAQs
What is a hardware wallet?
A hardware wallet is a physical device that stores your crypto offline. It does not need internet access to the internet to work, making it less susceptible to hacks or
popular crypto scams
. Many people see hardware wallets as the best place to store large amounts of cryptocurrency or digital assets due to their high levels of security.
How does Ledger Wallet work?
Ledger crypto wallets are the solution for people who want to keep their crypto assets in self-custody. You can connect your Ledger device to a laptop with a USB or a smartphone through Bluetooth. From there, you can transfer your crypto assets from an online wallet to the Ledger hardware wallet in a secure way.
Is Ledger Wallet safe to use?
As a self-custody wallet, Ledger puts the responsibility of securing the assets onto the wallet owner, reducing its number of vulnerabilities overall. The devices themselves are also designed to comply with high security standards to better protect your assets. Nonetheless, Ledger suffered a data breach in July 2020, which leaked approximately one million email addresses and directly affected around 272,000 customers.
How we evaluated Ledger crypto wallet
When evaluating the Ledger crypto wallets, we took into account all their features and factors that could affect its users, including:
The safety and security of the Ledger crypto wallet and the software it uses to protect digital assets
The number of digital assets that the user can hold and the crypto tokens not supported by alternative wallets
Cost-effectiveness compared to other known options
The overall reliability and sturdiness of the wallet
Its compatibility with other devices and ease of use
General functionality and customization features
Previous and existing customer reviews and satisfaction
Summary of Money's Ledger crypto wallet review
Those who have just become interested in self-storage for cryptocurrencies will find a hot wallet an excellent starting choice. However, hardware wallets add an extra layer of security that those who have more assets and need to protect them will appreciate.
As a reputable company in business for nearly a decade, Ledger is Money's best crypto hardware wallet brand. The company's wallets ensure the security of its users, supports many coins and tokens, provides vast educational opportunities and offers customer support every step of the way.
Ledger crypto wallets are also easy to use, and customer ratings show that many users are satisfied with most aspects of their devices.