LendingClub Personal Loans Review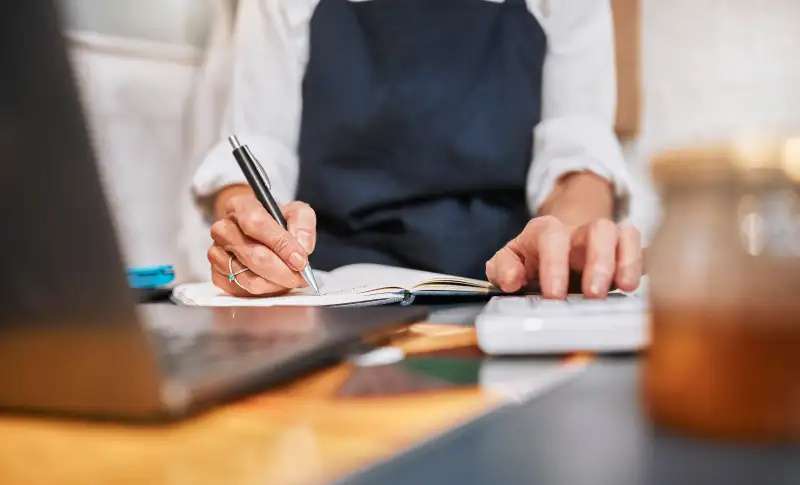 Fintech companies have greatly simplified consumer access to a gamut of financial services, with one of the most popular categories being personal loans. Online loan provider LendingClub is known for quick and simplified processing, but just how convenient are its loans, and are they right for you?
If you're looking for the best personal loans for yourself and have perused multiple LendingClub reviews, here's one that will tell you all you need to know about this San Francisco-based lender.
LendingClub is best known for small consumer loans because of its simplified application process. These fixed-rate loans start from $1,000 and can be used to cover unexpected expenses without disturbing your long-term financial plans or having to resort to high-interest credit card payments. LendingClub approval times are short, and the lender claims to approve most loans in a matter of hours.
Apart from letting you borrow only what you need and therefore have better control over your payments, these small loans are also unsecured, meaning you won't have to put up collateral. Instead, the lender looks into your credit score and financial history to determine your ability to repay the loan. In case of low credit history or past financial problems, you may still be able to secure a LendingClub loan, albeit at a higher interest rate.
LendingClub personal loans review pros and cons
Pros
Small loan amounts available
Option to change your due date
Loan options for all credit scores
Cons
High origination fees
Limited loan terms
Pros explained
LendingClub loans have a lot of potential pluses. Read on to find out some of the salient points we found.
Small loan amounts available
LendingClub offers smalled loan amounts than many other lenders, starting at $1,000, that are relatively simple to obtain and pay back. These are useful for covering a variety of personal expenses.
Option to change your due date
Flexible due dates allow you to postpone or bring forward your due dates by 15 days. By default, the due date is the day of the month on which the loan was issued.
Loan options for all credit scores
LendingClub accepts applicants with a credit score of 600 and above. So, even if your credit score is below average, you might still be able to get a loan from this provider. Another alternative to look at is our list of the best personal loans for bad credit.
Cons explained
High origination fees
Origination fees are charged by the lender and are generally taken out of the loan funds or added to the principal amount. These fees depend on several factors, including your creditworthiness and the loan's duration and amount. LendingClub charges fairly high origination fees of between 3% - 6%.
Additionally, note that the Federal Trade Commission (FTC) sued LendingClub in 2018 for charging hidden origination fees after promising customers a specific loan amount with "no hidden fees." The company ultimately settled, and the FTC sent payments totaling over $9 million to affected consumers.
LendingClub personal loans offerings
LendingClub offers a variety of personal loans to cover different expenses. Checking your eligibility and repayment rate on the lender's website is relatively quick and easy, and you can also add a co-borrower to access lower rates.
Be aware that LendingClub offers loans with terms of either 2 - 5 yrs
which translates to three years and five years, respectively. While this might be suitable for many borrowers, some competing lenders offer a wider choice of term options.
Credit card consolidation loans
Credit card consolidation loans allow you to bundle high-interest credit card debts into a single fixed-rate debt that's easier to pay off. In the long run, this can even help improve your credit score, provided you make your monthly payments on time and don't accrue more debt on the consolidated credit cards.
Balance transfer loans
Balance transfer loans can help you save money by using a lower-interest loan from LendingClub to repay high-interest loans from other lenders. The loan funds can be deposited directly with your creditors, with any leftover funds then sent to your account.
Debt consolidation loans
Debt consolidation loans can be used to repay a variety of debts through a single loan. Once again, this can help simplify repayment.
LendingClub's short processing time and the possibility of getting an unsecured loan are especially useful if you need to cover certain debts quickly without having to put up collateral. This makes them a viable provider of some of the best emergency loans available on the market. Depending on your circumstances, you can get a debt consolidation loan of up to $40,000 from the lender.
Home improvement loans
Home improvement loans give you access to credit for renovations and repairs to your home. LendingClub offers fixed-rate home improvement loans of up to $40,000 through a relatively straightforward online application.
These loans are also unsecured, and eligibility is not based on your home value, which can lead to complications and extend the application process. Instead, like their other personal loans, LendingClub's home improvement loans are also based on your credit history.
LendingClub personal loans review pricing
The amount you end up paying for a loan depends on several factors, and various costs such as interest rate, fees and insurance all add up. It is important to take the total cost of the loan into account when applying for one.
LendingClub personal loans have a competitive interest and fee structure. These costs are generally lower for applicants with excellent credit but also depend on other factors like the loan amount and duration. Additionally, the lender considers your total debt-to-income ratio, which includes any passive income you might have.
LendingClub's website has a simple tool that allows you to calculate the total cost of the loan before you send in your application. This is a convenient way to get an idea of the true cost of borrowing funds from LendingClub, and will quickly tell you whether you should go ahead with the lender or look elsewhere.
Another important factor to keep in mind is that late fees and other penalties can be levied on the borrower if their payments are over 15 days late, as with other lenders. However, you can also reduce the interest you pay by making extra payments or repaying your loan early.
LendingClub personal loans review financial stability
As of February 2023, LendingClub had total assets of $8 billion and relatively low exposure to the Silicon Valley Bank (SVB) collapse of March 2023 (according to the SEC). This is a positive sign that the online bank is still stable and liquid. Most importantly, LendingClub is insured by the Federal Deposit Insurance Corporation (FDIC), meaning deposits up to $250,000 are insured in the event that the bank goes under.
It is, however, worth keeping in mind that LendingClub faces risks that all financial institutions bear, as well as some that are borne by tech companies. These include risks such as economic instability, low profit margins and high losses.
Since its acquisition of Radius Bank in 2021, LendingClub is also subject to banking regulations. This makes the company's processes more stringent, which is good for its financial stability. However, complying with these regulations also takes up a certain amount of resources, which could lower overall profitability. Such caveats aside, LendingClub is currently financially stable.
LendingClub personal loans review accessibility
LendingClub is a full-spectrum digital marketplace bank that offers a variety of services all across the country.
Availability
LendingClub is a neobank, meaning that it functions exclusively online and doesn't have physical bank branches. It offers services to U.S. citizens and current residents in all states and Washington, D.C. However, the lender doesn't accept applications from residents of the U.S. territories.
Contact information
You can get in touch with LendingClub customer service via their toll-free number, 888-596-3157, Monday to Friday from 5 a.m. to 5 p.m. PT and Saturday from 8 a.m. to 5 p.m. PT. You can also use this contact if you are suspicious that a third party is wrongly asking you to pay a broker or application fee related to your loan.
User experience
You can initiate the process of applying for LendingClub loans by visiting the company's website and choosing what kind of loan you want to apply for. After specifying your loan amount and answering a few simple queries to confirm your identity, you can get an estimate of the rate you will be charged. From there, you can choose to initiate your loan application with LendingClub, following which the lender performs a credit check.
LendingClub personal loans review customer satisfaction
LendingClub currently holds a B+ with the Better Business Bureau (BBB). This signals that the lender has received mostly positive reviews or has responded quickly to complaints. Customers report being satisfied with the simple and relatively quick application process and swift disbursement of loan funds. However, there are a few instances of customers complaining about high APRs, delayed loan payouts and poor customer service.
LendingClub personal loans review FAQ
Is LendingClub legit?
LendingClub was founded in 2006 as a financial services company and at its height was the world's largest peer-to-peer lending platform in the online marketplace. Since then, it has acquired Radius Bank, a leading online bank, to increase its financial offerings to customers.
The lender claims to have served over 4 million members as a full-spectrum fintech marketplace bank. It operates under federal banking law and is also FDIC insured. In short, rest assured that LendingClub is legit.
What is the LendingClub scandal?
In 2018, the FTC sued LendingClub for falsely promising "no hidden fees" to its loan applicants. LendingClub deducted up to thousands of dollars in up-front fees from loans without warning applicants about the charges.
Some have referred to this incident as the LendingClub scam. In its aftermath, LendingClub was stringently required to disclose the amounts of any prepaid, up-front or origination fees that it would charge loan applicants. The lender was also ordered to clearly state the total amount of funds that borrowers receive.
Is LendingClub safe?
Yes, LendingClub is safe, mainly because it is insured by the FTC. The safety net has already been tested during the 2018 LendingClub hidden fee incident, which resulted in the FTC paying out over $9 million to affected customers. The lender is also held to stringent financial regulations and currently has over 4 million members.
How we evaluated LendingClub personal loans
In evaluating LendingClub personal loans, we looked at the lender's product offerings, ease of use, cost and financial stability. We also looked at customer feedback on review platforms and independent agencies like the BBB.
Summary of Money's LendingClub personal loans review
LendingClub is a well-known online lender that offers small personal loans quickly. The loans can be used for a variety of expenses and are also available to borrowers with below-average credit.
There are a few caveats, however. The loans offered by LendingClub can be potentially expensive and have a maximum term of 60 months (five years). Some borrowers might also be concerned by the neobank's troubled past with the FTC regarding hidden fees.
That said, LendingClub has now addressed these concerns. Given its high customer satisfaction rating, the lender is a viable personal loan provider for those looking for quick funds and a relatively uncomplicated application process.