This Leonardo da Vinci Painting Once Sold for $60. Now It Could Go for $100 Million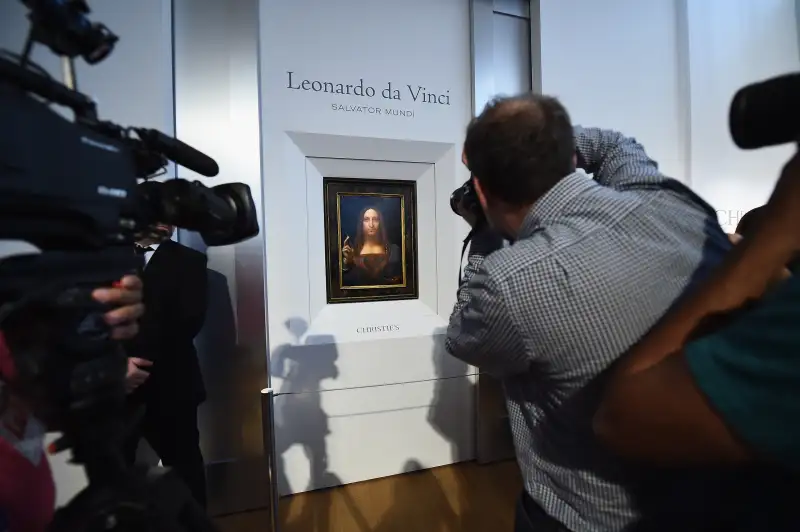 Ilya S. Savenok—Getty Images for Christie's Auction House
The final privately owned Leonardo da Vinci painting is captivating the art world ahead of its auction next month — but before people knew the artist, the portrait of Jesus was nearly lost.
When experts believed "Salvator Mundi" was painted by a da Vinci follower, it sold for only $60 at a Christie's auction in 1958. But in 2007, conservator Dianne Dwyer Modestini removed layers of paint that had been added over the centuries and scholars confirmed that the work was actually a da Vinci original.
Since then, "Salvator Mundi" has been in private ownership. But on Nov. 15, the 500-year-old painting will return to the auction block. This time, Christie's estimates that bids could exceed $100 million as Da Vinci paintings are incredibly rare. It is one of fewer than 20 known da Vinci paintings in the world, according to Christie's.
The renowned Renaissance master painted "Salvator Mundi," which translates to "savior of the world," around 1500 A.D., in the same era that he completed "The Mona Lisa."
The painting once belonged to King Charles I of England, and later his son, Charles II in the 17th century. But after that, there were no record of its whereabouts between 1763 and 1900, according to Christie's.
The auction house called the painting's discovery and restoration "the greatest artistic rediscovery of the 21st century."