Nordstrom's New Store Won't Sell Any Clothes — But Will Have a Bar Stocked with Beer and Wine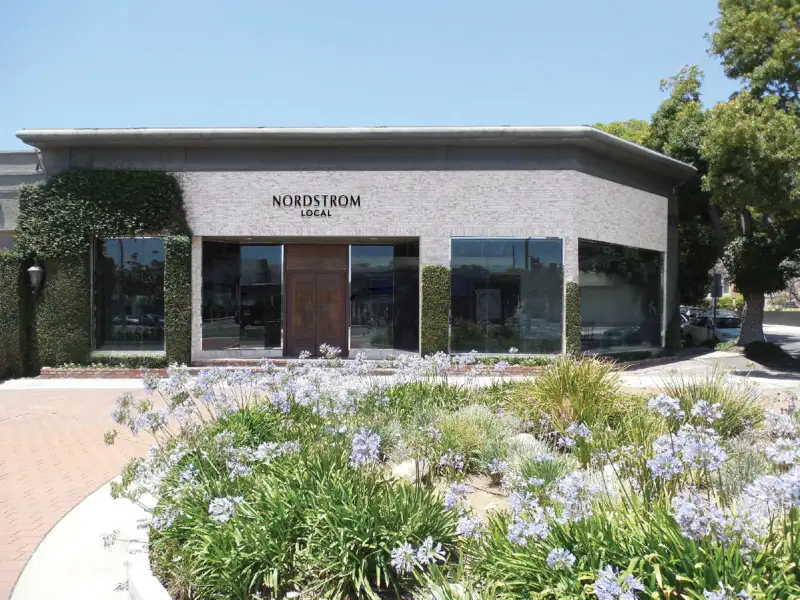 Adam Grutz WQ3L—Nordstrom, Inc.
Nordstrom is about to experiment with a tiny location to attract new customers — and it won't even be selling any clothes there.
The department store announced Monday that its new concept, Nordstrom Local, will be a 3,000-square foot store where customers can do things like try on clothes with a stylist, get manicures, and order coffee — or even wine or beer. Nordstrom said this location won't stock accessories or clothing itself, but that people can order items for same-day pickup at the store.
"Finding new ways to engage with customers on their terms is more important to us now than ever," Shea Jensen, Nordstrom's senior vice president of customer experience, said in a statement. "We know there are more and more demands on a customer's time and we wanted to offer our best services in a convenient location to meet their shopping needs."
The store is set to open in West Hollywood, Calif., on Oct. 3. The layout will include eight dressing rooms around a lounge space for consultations with the personal stylists on staff. The department chain is following other retail giants that have experimented with shrinking the physical size of some brick-and-mortar locations, such as Target.
Read more: These 10 Major Retailers Might Not Exist in 2018
Nordstrom hasn't yet announced any other locations for the Local concept, and will continue to open its traditional department stores, which have a comparatively massive average size of 140,000 square feet.