200 Random Things Libraries Will Let You Check Out for Free — From Instant Pots to Skulls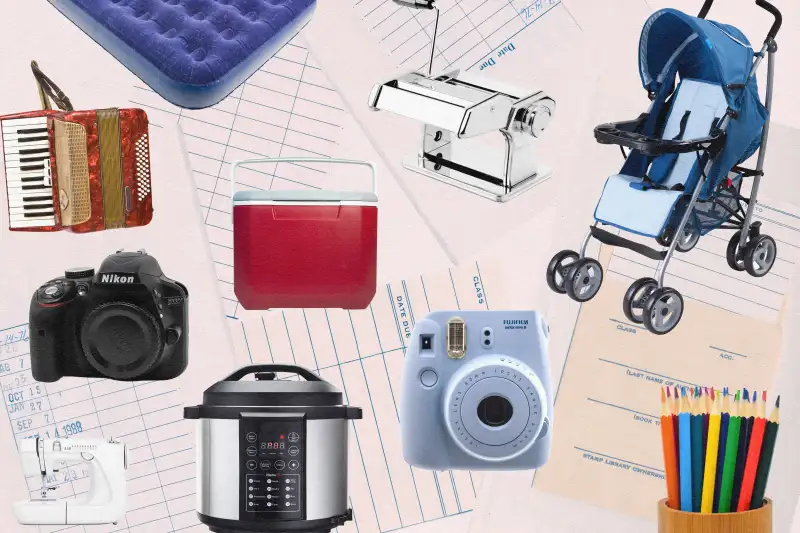 Getty Images; Shutter Stock
Arthur had it right: Having fun isn't hard when you've got a library card.
And these days, neither is getting free stuff.
Libraries aren't just repositories for books and ancient computers. The past couple of years have seen the rise of the Library of Things, a section of each regular library that contains fun, unique items. Seeds, cake pans, audio/video equipment and kids' science kits are among the standard offerings, but some towns take it to the next level, allowing patrons to borrow everything from chargers to bicycles from their unusual library collections.
The list of weird things to borrow from a Library of Things is endless. Want to try an Instant Pot before you buy it? No problem. Need a tent for a camping trip? They've got one. How about a Pack'N'Play for a visiting relative? Just ask at the desk.
Glenn Ferdman, the director for the Beaverton City Library in Oregon, says his location started a Library of Things last summer after members of the community responded to a survey asking for one. It's a mixture of "try it before you buy it" and filling a need for "those things you use once in a blue moon, like a power washer," he says.
"The Library of Things is another example of how libraries have continued to evolve," Ferdman adds. "They're no longer your grandmother's library."
While some systems, like in Park Hills, Missouri, rely on donations to stock their Library of Things, the Beaverton library purchases items itself. In fact, its Library of Things has been so popular that staffers requested additional funds in this year's budget so they could keep expanding the collection. As it stands, the Beaverton library's kitchenware, outdoor equipment, games and more are "flying off the shelves."
"We actually have a shelving unit ostensibly to house the collection, but there are very rarely any items on there because they're in constant use," Ferdman says. "It has a lot of appeal, particularly for folks who don't necessarily have the means and discretionary income to purchase a variety of things they would otherwise be interested in."
Of course, not every library has a Library of Things collection. Even in the ones that do, you can't randomly waltz in and start grabbing things.
Before checking anything out from a non-traditional library collection, you'll need to know how to get a library card (generally, the answer is apply online and then stop by to show proof of address). You'll need to be aware of what time the library opens and closes, and you'll need to figure out what cool library services your local one has available.
To get you started, here's a list of 200 non-book things libraries in the U.S. lend out for free: