Lionel Messi's Excuse for His Tax Mess Is Just Lame
Money is not a client of any investment adviser featured on this page. The information provided on this page is for educational purposes only and is not intended as investment advice. Money does not offer advisory services.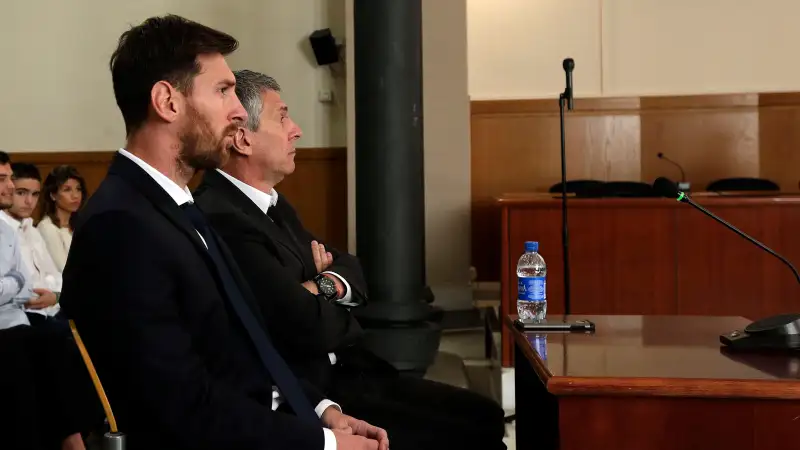 Soccer star Lionel Messi pleaded ignorance about the state of his finances after a judge in Spain handed down a 21-month jail sentence for tax fraud. The court claimed Messi — along with his father, who was also given a 21-month sentence — failed to pay some €4.1 million ($4.5 million) in taxes to the Spanish government from 2007 to 2009, and used offshore financial arrangements to conceal earnings, according to the BBC.
Although Spanish laws make it unlikely Messi or his dad will ever serve time, he still has to shell out fines worth millions of dollars, plus he had to pay back the unpaid taxes and accumulated interest. According to ESPN, Messi said he had no idea what was going on with his finances, telling the court, "I signed the contracts because I trusted my dad and the lawyers and we had decided that they would take charge of those things."
Simply put, that's a terrible excuse. Although Messi's finances were certainly more complicated than the average taxpayer's, pleading ignorance is not the way to go. (Evidently the prosecutor thought so, as well.) Even if the person you trust to manage your finances is a family member, it's important that you know where your money is and how it's being invested.
Even if you don't wind up embroiled in tax litigation, a lack of awareness about the state of your finances could hurt you badly if the person entrusted with managing them becomes suddenly incapacitated or dies. You could also be investing in a way that doesn't suit your needs or be paying high fees for investment management services that you don't really need.
Messi said he didn't really ask questions about the financial documents he signed. "He never sat down with his lawyers so they could explain to him how they were handling his image rights, nor did he get any briefings about his financial obligations," ESPN reported.
Famous sports star or not, when it comes to your money, that's no way to go through life. Be involved and ask questions. It could save you an unpleasant surprise down the road.