What Booming Luxury Car Sales Really Say About the Economy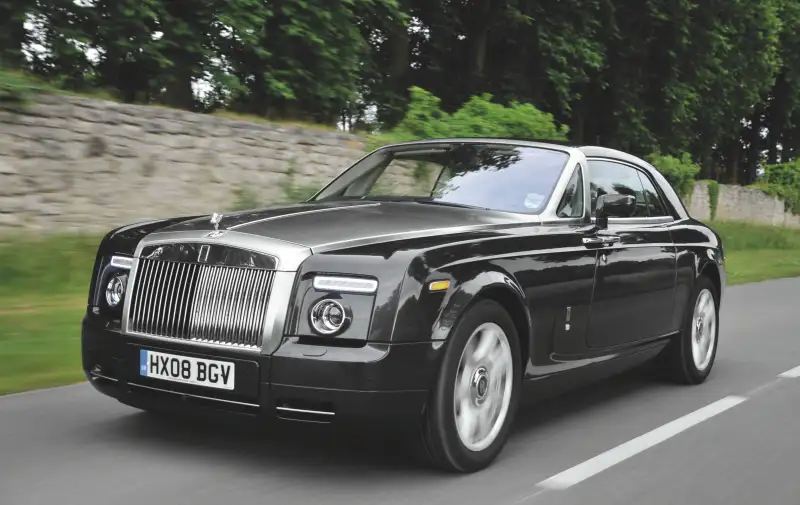 Not so fast. While Rolls-Royce sales have taken off—up 60% in Europe and 33% overall for the first half of 2014, according to the BBC—the total number of vehicles sold remains tiny: 1,968 worldwide from January through June, compared with 1,475 during the same period a year ago.
If anything, rising sales of its $263,000 (and up) models indicate high times for the ultra-elite, whose numbers are increasing. An Associated Press story on the subject pointed out that there are 219 more billionaires than there were a year ago on the planet. So the 1%, or more accurately the .01%, are doing pretty good lately, as opposed to the times when, you know, they "struggled." Bentley sales have been exceptionally strong as well, but again, that's probably only an indication that a small portion of the elite feel good enough to splurge a bit more than usual.
What about the rest of the luxury car market's rise? Doesn't the fact that luxury auto sales were up 11% overall through early 2014 show that consumer confidence among the reasonably well off is soaring? And isn't that an indicator that the economy is revving up and kicking into a higher gear?
Again, not necessarily. A major reason luxury auto sales are up is that the luxury brands like Mercedes and Audi have been pushing the boundaries of "luxury" with low-priced models that start in the Honda-Toyota $30,000 vicinity, with the CLA line and the A3, respectively.
Audi sales in the U.S. leaped 23% in June, boosted in a big way by the brand's ability to attract younger, less affluent buyers with the A3. The vehicle's sticker price starts at just under $30,000, and Edmunds.com data shows that the average transaction price is around $35,000. Audi executives told Edmunds that the typical A3 buyer is a "move-up customer," or a first-time Audi owner who used to drive a non-luxury brand like Toyota, Honda, or Ford.
Essentially, it's the same demographic sought by Mercedes with its CLA, which also starts a smidge under $30,000, but is typically filled with extras and sells for around $39,000. A Bloomberg News article credited the Audi A3's cheaper prices (averaging $32,530 in June), as well as a sportier look and feel, as reasons why it was gaining ground on Mercedes in the increasingly important affordable luxury category.
In any event, what this all means is that today's luxury car buyers are different than the luxury car buyers of yore. They're younger and less wealthy, and they're spending less than their grandparents did to buy a Mercedes, BMW, or Audi. What's more, they're probably not even buying the luxury rides they're driving outright. The Wall Street Journal reported that the percentage of cars being leased hit a new high earlier this year, representing 28% of all new car "purchases," and a far higher portion (more than half) of all luxury car purchases are leases. So while aspirational consumers feel in a good enough financial situation to justify a new (affordable) luxury car, they're not confident enough to actually buy such a car. These consumers are "still spooked about taking on large amounts of debt," according to Bloomberg Industries analyst Kevin Tynan.
There is one anomaly in the luxury auto market that needs to be mentioned. Cadillac is the only only luxury brand with a decrease in sales thus far in 2014. The colossal failure of the $75,000 Cadillac ELR plug-in hybrid certainly didn't help the brand's prospects. More importantly, sales of the once hot Cadillac ATS, its sporty affordable luxury contender, have fallen 22% this year.
The ATS has struggled, Edmunds.com senior analyst Jessica Caldwell told Motley Fool, partly because luxury buyers "want the latest thing," and the model, introduced in 2012, now seems old compared to newer models from Audi, BMW, and Mercedes. It's also noteworthy that the ATS has a sticker price starting about $3,000 higher than the Mercedes CLA and Audi A3.