Mall Will Fine Stores if They Don't Open on Thanksgiving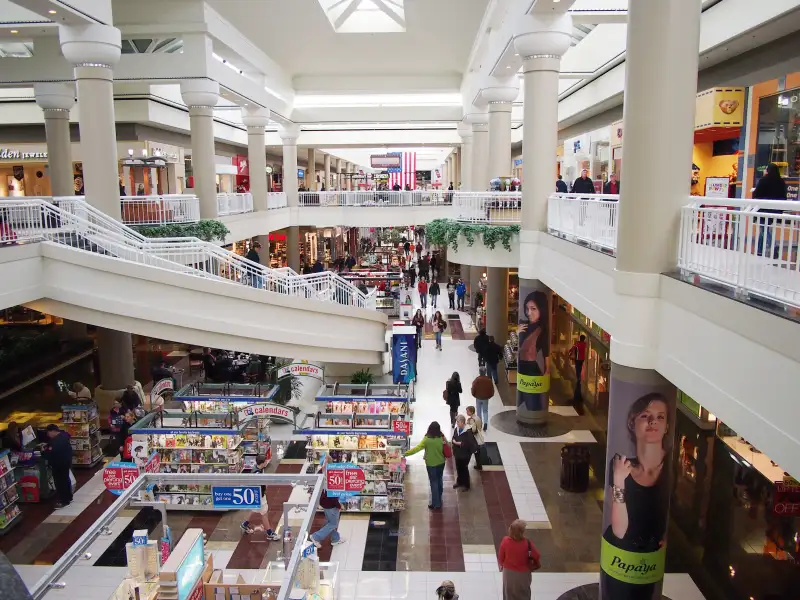 Every day, the list of retailers and shopping centers opening up for "Black Friday" sales on Thanksgiving Day itself is growing. Despite the fact that Thanksgiving store hours don't necessarily boost holiday season sales so much as displace them from one day to another, more and more retailers apparently feel compelled to open for business on the national holiday—often during prime dinner hours but sometimes much, much earlier than that. Toys R Us, for instance, is matching Best Buy and J.C. Penney with a 5 p.m. opening time on Thanksgiving—an hour earlier than Target and Macy's—while RadioShack just announced that more than 3,000 of its stores will open at the freakishly unnecessary hour of 8 a.m.
In virtually all cases, retailers explain their decisions to open on Thanksgiving by pointing back at consumers—saying that shopping time on the holiday and "flexible" store hours are what today's consumers demand. After all, the stores have a choice to not open on Thanksgiving, and that's just what a couple dozen retailers have said they'll do, often proudly proclaiming that they're staying closed to allow their employees to spend the day relaxing with their families.
Yet at least in one case, a group of stores doesn't really have much choice in the matter. Walden Galleria, a mall near Buffalo, N.Y., decided that this year, it would open at 6 p.m. on Thanksgiving Day. That's six hours earlier than last year, but still, other malls in the area are also opening at the earlier time.
What's bound to bring Walden Galleria plenty of grief, however, is the heavy-handed way it is prodding tenant retailers into opening at 6 p.m.: They're being threatened with fines if they don't go along with the plan. It's unclear how much the fine would be for failing to open by the assigned hour, but apparently the amount is substantial enough to compel some reluctant shop managers into coming to work that day.
"We're just stuck following the rules, because if we didn't, we'd be fined by the mall and being a small company, that's substantial to us. We can't just pay that. We have to stay open," Shaun Deutsch, the manager of the mall's Tee Shirt University store said, according to the local Time Warner Cable News station. "It's been a lot different this year trying to find people to work. It's not been easy. I've been forced to schedule myself because I can't find anyone else, really, to help me out."
The Boycott Shopping on Thanksgiving Day Facebook page took note of Walden Galleria's nasty tactics and immediately placed the mall on its "Naughty" List—reserved for shopping outlets opening on Thanksgiving.