Two-for-One Ice Cream Promo Encourages You to Ditch New Year Resolutions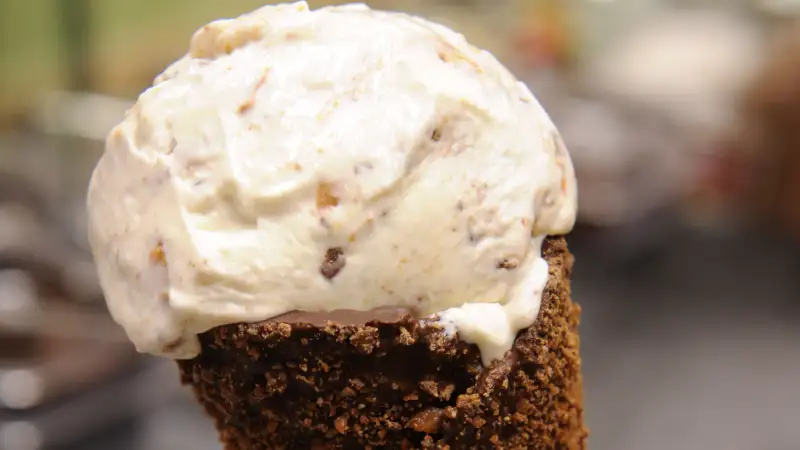 Rick Eglinton—The Toronto Star via Getty Image
Sister ice cream franchises Marble Slab Creamery and Maggie Moo's are "celebrating" National Ditch Your Resolutions Day—one of the many fake holidays that fill up the calendar nowadays, this one supposedly based on the premise that January 17 is the most common day for people to give up on resolutions—with a special two-for-one ice cream promotion. To participate, just go into a MaggieMoo's or Marble Slab on Saturday, and humbly (or proudly) announce that you're too weak to keep your resolve for more than a couple of weeks into the new year.
"All customers who declare 'I'm ditching my New Year's resolution' will receive the offer," a press release from the ice cream chains explains.
The shops have periodically been promoting the "Ditch" deal on social media since the new year began, with photos of banana splits and phrases such as "MAKE THIS YOUR YEAR TO EAT MORE CHOCOLATE." The posts have prompted comments like these on Facebook:
For those who aspire to be strong-willed enough to make their resolutions stick, we've offered plenty of tips to help the cause, no matter if you're resolving to save more money or ease off the sweets. If you're aiming to do the latter, one obvious strategy is to stay away from ice cream shops, especially when they're hosting two-for-one promotions.
One common piece of advice for keeping resolutions is to enlist a friend, either by asking them to pledge to reach the same goals as you or simply by making them aware of your goals, with the hope that they'll help keep you on track.
On the other hand, hey, if you're going to cave on your resolution by digging into some ice cream on Saturday—with unlimited mix-ins, by the way—this too is an opportunity to involve a buddy. That way, at least you won't eat both of the two-for-one ice creams yourself.