Maria Sharapova on Growing Up Poor and Competing Against 'Spoiled Brats'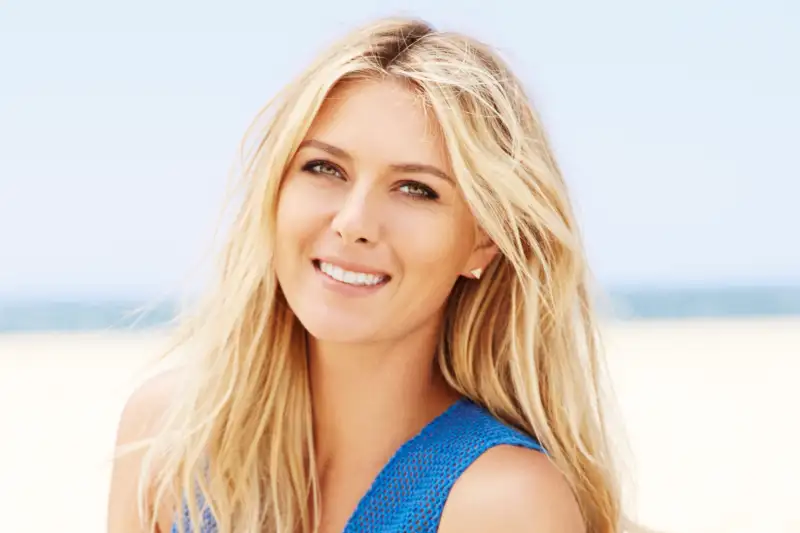 Five-time Grand Slam champion Maria Sharapova returns to competition this week at the U.S. Open, her first major tournament since a doping suspension sidelined her for over a year.
It's a subject she addresses right away in her upcoming memoir Unstoppable: My Life So Far, in which she admits "a bottomless hole opened beneath my life and in I went." Along with that brutal honesty about her unexpected stumble, Sharapova details her early life as a Russian immigrant in Florida, sleeping on a pullout sofa as her father struggled to make ends meet—and the unexpected money lessons she learned once she became a champion.
You and your father arrived in the United States with just $700. What do you remember about that night?
A lot of the book is about a father and this little girl under his wing. They arrive at the Miami airport in the middle of the night and someone is supposed to pick them up—and they do not. My father has no idea how to contact them, he doesn't speak the language, doesn't know anyone in Miami. He happens to be saved in that moment by a couple sitting next to him on the plane. As I started my tennis development in Florida, we were constantly saved by strangers. A lot of my relationship with my father was based on trust because I was such a young girl.
Were you scared?
When I look back at that, I didn't know anything about money as a seven-year-old. The life my parents had in Russia was normal. We had a little apartment and we'd take public transportation. We had breakfast, lunch and dinner. By no means did we feel that we were struggling. But when we landed in Miami with just a tennis dream, $700 dollars was clearly not enough.
I didn't have the knowledge of that or the understanding of that. It only became clear as I grew older to understand how important financial support is to a tennis career. It's a big investment. It's a time investment. It requires so many different directions that you can take. Only one can move you off the wrong path.
You describe the other girls at Nick Bollettieri's Tennis Academy as "spoiled brats." And at the same time, you're sleeping on a pullout sofa next to your dad in a $250-a-month apartment. When you were around these privileged kids, did you feel poor?
I definitely felt that I was an outcast. I felt like I was on a different mission. I wanted to beat them all. That was my mission. Not that I looked down on them or they looked down on me. It felt like it was an understanding that was never spoken about.
At one point at Bollettieri's academy, they made you hit in front of investors.
That was when I first realized that tennis was more than just a sport; it's a business. I would be the girl that would be playing in front of all them, and that was a center court for me. I liked that feeling. I liked that [Bollettieri] put me in that position, that he believed in me that much. There's a lot that comes with it. You don't want to let anyone down. There's a lot of pressure.
Your dad was constantly looking for work to make ends meet to keep you playing. Even though money was tight, did he ever buy you anything that is sentimental?
There wasn't a whole lot of gifts. It was more like I'd get a chocolate bar at the end of practice or the end of a good week. To me, getting a tennis skirt was a huge deal. In Russia, it felt like everyone in tennis clothes was wearing pieces of cloth stitched together. But then I came to America and I'd go to a mall, and there'd be all these brands and variety. I was like, whoa.
After you won Wimbledon for the first time, you went to TJ Maxx. What are you doing winning Wimbledon and then going to TJ Maxx?
[Laughs.] There's a TJ Maxx near our first-ever apartment. I'd go in there with my parents and I would think "Wouldn't it be amazing if I went to a store like [this] and was able to buy it?" [After I won Wimbledon,] I realized how powerful the mind is. When you put those questions out there, something starts working. There's an engine in there. But I did treat myself to one of those bright-colored Louis Vuitton bags that I wore for one day.
Courtesy of Maria Sharpova
You describe a lot of jealousy from other players as the competition for brand dollars started to heat up. Was that annoying?
I like talking about that, because there are many things we come against in our life that we don't choose to, and that was one of them. A lot of people began competing for more than just victories when they were facing me. It was a transition period—when you grow up wanting to be a tennis champion, the reality of what happens after that is so far away. All of a sudden, everyone around you wants so much more than a tennis victory. It really grows a shield. I think it's part of the reason why I became so laser-focused. I needed to protect myself from that. That didn't come by choice.
In 2012 you launched a candy line called Sugarpova. Do you think you'll transition into the business world full time?
I think so. I've set up a good base from a perspective of knowledge. When you are passionate about something and have the desire to make it grow, it's a very powerful tool.
Are you a good boss?
I hope so! I'm a strong character. I definitely have an opinion and am honest about it, which I think makes a good leader.
Maria Sharapova's memoir Unstoppable is out September 12.