Mark Cuban Says This One Book Changed His Outlook on Money
Money is not a client of any investment adviser featured on this page. The information provided on this page is for educational purposes only and is not intended as investment advice. Money does not offer advisory services.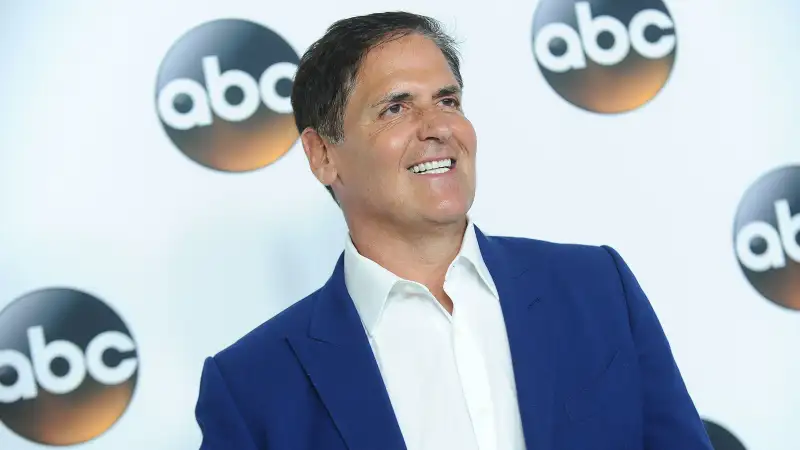 Jason LaVeris—FilmMagic/Getty Images
Before Shark Tank, before the Dallas Mavericks, before HDNet, Mark Cuban was a humble twenty-something trying to figure out his way in the business world.
"I did things like have five roommates and live off of macaroni and cheese and really was very, very frugal," Cuban recently told Money. "I had the worst possible car."
The frugal lifestyle allowed him to pour resources into the businesses that would ultimately make him a billionaire.
Cuban says a major source of inspiration for living on the cheap was the book Cashing In on the American Dream: How to Retire by the Age of 35. The book was published in 1988 by Paul Terhorst, who achieved this feat and said one can retire with a modest net worth—if they only spend $50 a day.
"The whole premise of the book was if you could save up to $1 million and live like a student, you could retire. But you would have to have the discipline of saving and how you spent your money once you got there," Cuban said.
"I believed heavily in that book," he added. "It was a big motivator for me."
"It wasn't like I thought, 'Okay, I'm going to be super rich,'" Cuban said. "I wanted enough because I valued time more than anything. I wanted enough money to be able to travel, have fun, and party like a rock star. That was my motivation."
Terhorst's ambitious early retirement was the subject of a 1988 Money magazine cover story. Terhorst, who worked as a C.P.A., and his wife were able to retire by 35 with a net worth of $500,000. They earned that through selling apartments they had invested in, money-market mutual funds, and a lump-sum partnership payout Terhorst earned when he quit his job at Peat Marwick.
''My short answer is this: sell your assets, put the cash in the bank, move to a cheap part of the world and live off the interest," he told Money at the time. (You can read the full version of the story here.)
Unlike the Terhorsts, Cuban isn't showing any signs of inching towards retirement. And that book wasn't the only motivator he used when he was young to draw inspiration from.
"I would just ride around all day looking at the big houses, listening to Zig Ziglar on motivational tapes that I bought for half price at Half Price Books," he recalled.
Now, Cuban's net worth is estimated to be $3.3 billion—but he swears his only splurge in the last two decades has been a private jet.
"That was my all-time goal, because the asset I value the most is time, and that bought me time," he said. "I've lived in the same house for 18 years and still have the same cars. I'm still a slob. Not all that much has changed."