McDonald's Franchise Is Bringing All-You-Can-Eat French Fries to the Menu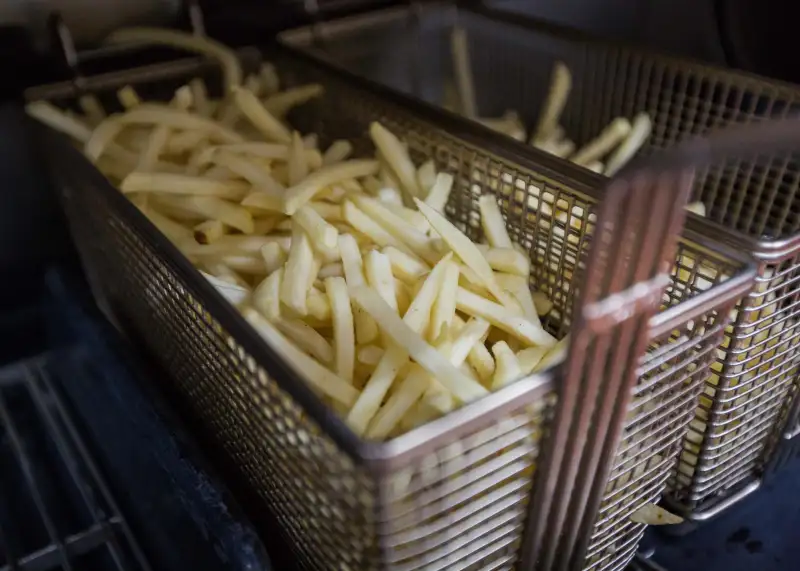 Christopher Jue—Getty Images
Average life-expectancy in the U.S. is currently a hair under 79, according to World Bank. But one McDonald's franchise in St. Joseph, Mo., might pull down that national average by offering all-you-can-eat fries when it opens in July.
This development is part of a "McDonald's of the future" concept that owner Chris Habiger is exploring, according to ABC News 7 in Missouri. Other McDonald's test concepts like earth-tone decor, a big-kids play area, and kiosk-ordering have gone mostly ignored by the masses. But unlimited french fries, like the nationwide launch of all-day breakfast before it, just might be an American dream come true, if Twitter excitement is any metric.
"What a city!" one person Tweeted. "Sounds like a road trip to this new McDonald's in Missouri is in my future," said another.
To others, this is a nightmare. "They really tryna kill people," a person named "Papi" tweeted. Other users expressed concern about obesity.
Read next: This Is What the New McDonald's Dollar Menu Could Look Like
Although the kiosk ordering hasn't received much attention, it's an interesting development given that machine-replacement of service staff has been a common discussion in the news recently.
However, ABC News 7 reports that 85 employees will still be hired for the new Missouri McDonald's. Presumably, all will be expected to be experts in preparing french fries.