Two New Ways McDonald's Is Trying to Win Over Millennials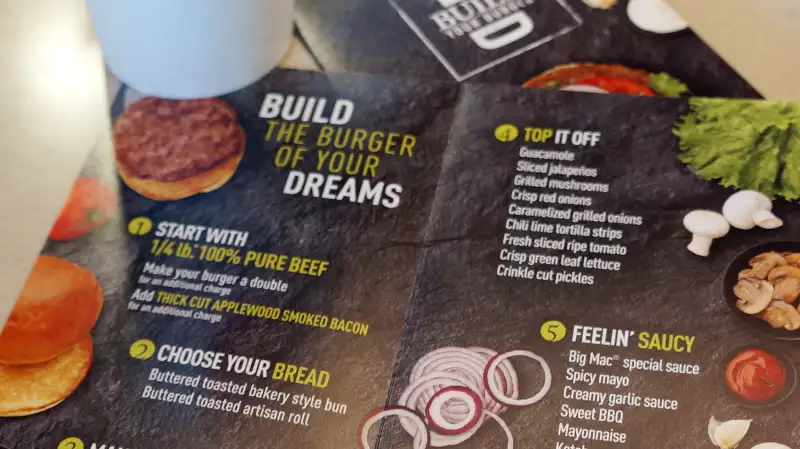 McDonald's has a millennial problem. Globally, same-story sales fell 3.7% in August, the largest monthly dip in a decade. While McDonald's struggles are widespread, the fast food giant is having a particularly difficult time wooing millennials, the all-important offspring of Baby Boomers who will soon be replacing that generation as the largest consumer demographic. Fortune recently cited data indicating that since 2011, the number of U.S. consumers ages 19 to 21 that ate at McDonald's at least once a month was down 13%. In a study about millennials' favorite fast food brands published earlier this year, McDonald's was ranked fifth, after Taco Bell, Subway, Panera, and Chipotle.
What millennials will and will not buy has been the subject of much market research, and the consensus holds that Gen Y prefers fast casual options like Panera Bread and Chipotle over McDonald's basically because orders are always easily customizable, and the food is deemed to be healthier, fresher, and higher quality. Millennials aren't content with cookie-cutter anything; they like being able to personalize everything from burritos to greeting cards so that what they get feels special rather than generic. Millennials have also shown a willingness to spend a little extra to get exactly what they want, especially when it comes to restaurants and food in general.
Add in the undeniable fact that the generation that came of age with the iPhone demands that companies use technology to make their lives easier and more comfortable, and it's not hard to see how McDonald's came up with a new "Build Your Burger" program now being tested in southern California. Last week, the concept expanded to a couple of San Diego-area McDonald's. As the San Diego Union-Tribune explained, customers place orders using a tablet (technology!), and they personalize exactly what they want, including a choice of buns (artisan or brioche) and toppings (spicy mayo, classic ketchup, cheeses, guacamole, jalapenos, bacon, etc.). The customer then retreats to a table, and when the made-to-order meal is ready, a McDonald's worker delivers it on a shiny metal basket rather than a scuzzy old plastic tray.
The food and the overall experience are meant to come off as fresher, personalized, high-tech, and higher-end. (The price is higher-end too: $5.49 per burger, plus 80¢ extra if you want bacon. In some test markets, prices are even higher, starting at $5.79. Add fries and a drink and you're close to $10.) It's easy to see how the concept would appeal to many diners, but especially to millennials, given what we know of their preferences.
That's not the only way McDonald's is trying to get millennials more on board with the Golden Arches. Millennials are renowned for being obsessed with brunch, and wouldn't you know it? Word spread this week that back in July, McDonald's quietly trademarked the term "McBrunch." BurgerBusiness.com, the blog that broke the McBrunch news, speculated that a McDonald's brunch could feature many menu items that are already available in different parts of the world, including the Tsukimi Burger from Japan (egg and burger patties topped with bacon and creamy tomato sauce) and the McMorning that's sold in Croatia (pork, bacon, potatoes, and cheese on a torpedo roll). Let the attempts to cure your hangover begin!
"Their declining sales show they have to do something," BurgerBusiness editor Scott Hume told USA Today, regarding McDonald's possible foray into brunch. To clarify, McDonald's has not yet launched a brunch (or McBrunch) menu option, and the Build Your Burger program remains only a test in limited markets. If either or both of these concepts resonate with millennials, though, they'll surely be hitting a McDonald's near you.