Why People Care So Much About McDonald's One-Minute Drive-Thru Guarantee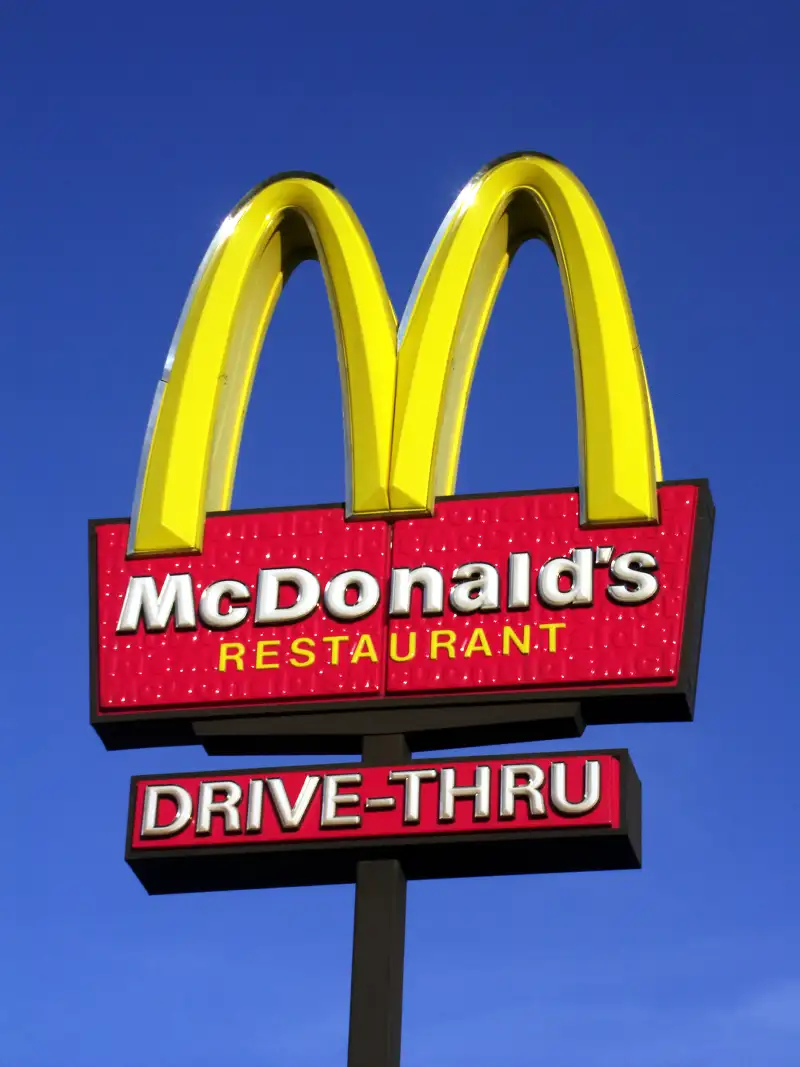 When McDonald's restaurants in Florida began a limited-time promotion guaranteeing that drive-thru orders would be ready within 60 seconds, it seemed like a pretty interesting development to us. But we had no idea just how interesting others would find it. The response it has generated on the TIME Facebook page has been off the charts.
And it all stems from what seems at first glance like some quick, little article about a limited-time promotion that's only available at McDonald's in one state. What gives?
After reviewing hundreds of comments, as well as seeking comment from McDonald's, low-wage worker activists, and assorted industry observers, here are some theories for why the story received such a huge reaction.
Concern for Low-Wage Workers
The comments section discussion is dominated by a wide range of people—McDonald's workers, former McDonald's workers, fast food customers and noncustomers alike—who essentially are worried that McDonald's employees will be screwed over by such a guarantee. They say that fast food staffers are already overworked and under too much stress, for wages that aren't nearly up to snuff. There's "enough pressure right now without having to deal with this," one commenter who said she is a McDonald's employee wrote. "They are some of the most mistreated workers in our community," another commenter wrote of McDonald's workers. "This is a terrible, terrible idea and I do not support it whatsoever."
Worker activist groups such as Chicago-based Fight for 15 and New York City's Fast Food Forward have been campaigning for more than a year to push fast food giants such as McDonald's to institute a minimum hourly wage of $15. As a Fight for 15 statement explains, "We believe that people who work hard for a living should make enough to support themselves, their families and their neighborhoods—and that workers should be treated with dignity and respect."
"This is just another example of how McDonald's is the boss, despite what it says," reads a statement released to Money, credited to Angeling Carter, a 23-year-old McDonald's worker in Miami who makes $7.93 per hour. "The corporation sets rules and controls just about every aspect of its stores, from drive-thru service speeds to up-to-the-minute reports on labor and sales. If McDonald's really wanted to improve customer satisfaction, boost their bottom line and help the economy, it would raise workers wages instead of telling franchisees they are paying too much."
McDonald's responded to our inquiry by saying it was "great" the post received such a big response on social media. A statement from the company also clarified, "The 60-second guarantee promotion is reinforcing a standard we've had for many years regarding timing from the 'cash' window to the 'food present' window."
Because there's been much confusion about what exactly is being guaranteed, let's reiterate: The timer starts after the customer has placed an order, paid for it, and received a receipt. After that, employees are to deliver the customer's food within 60 seconds. If they miss the cutoff, the customer does not get his or her order for free. Instead, the customer receives a coupon good for a free sandwich on a future visit to McDonald's. And again, the 60-second guarantee is a promotion only at McDonald's in Florida with drive-thrus (approximately 800 restaurants), only Monday to Friday from noon to 1 p.m., and only through August 29.
As for the criticism that the guarantee is unfair to workers, McDonald's instead characterizes the promotion as "energizing our crew and … entertaining to our guests. Contrary to some of the Facebook comments, the feedback thus far from the crew is that they are having fun with it. They are engaging with customers in a new way and are having some fun camaraderie with each other."
Concern About Quality and Service
Many commenters took the opportunity to voice their dissatisfaction with McDonald's drive-thru service even when there is no timed guarantee. "I've had to wait at drive thru 10 minutes for a Coke," one customer chimed in. "The staff employed have no idea how to count change back, poor interpersonal skills, and little to no work ethic."
When employees are under the gun to get orders ready under a strict time restraint, the assumption made by many is that the service and quality of the food can only get worse. Commenters joked, "Now you can get your wrong order even faster," and "I'll take 50 Big Macs and 24 snack wraps. Good luck doing that in 60 seconds." Others offered more measured, sensible thoughts: "I'd rather have good service and good food by a polite employee than rushed, bad service with a half-cooked burger," and "Accuracy is better than fast."
McDonald's maintains that restaurant accuracy scores "actually improved when this program was tested in Tampa and we're seeing similar results more broadly thus far."
Steve Connelly, of the Boston advertising firm Connelly Partners, said via e-mail that the reaction shows how much people care about food quality. "The seesaw between quality and speed, which has for so long leaned towards speed, may be coming back into balance," he said. "People have finally started to figure out that something worth eating is worth waiting for. In a down economy, food is fuel. When the economy is less dire … food elevates in importance. Dare I say, it may even be worth [waiting] 90 seconds."
Concern about Society in General
Some received news of McDonald's limited guarantee as yet another indication that the priorities of our instant-gratification, rush-rush-rush society are way out of whack. "It's sad when society has gotten to the point where it can't wait more than 1 minute for something," one extremely popular comment reads. Another person commented, "increased speed = decreased quality, and if you don't believe that you're delusional, and if you don't care... well that shows you where society puts its priorities."
Concern That Fast Food Is Ruining the World
When McDonald's introduced a creepy mascot named Happy recently to consumers in North America, the masses took to Twitter to declare it the stuff of nightmares. And sure, the idea of a Happy Meal come to life with googly eyes and big teeth might be a little scary. But that alone doesn't explain why so many people felt compelled to bash the Golden Arches.
Connelly, the ad executive, explained at the time that McDonald's isn't merely a brand but "a piñata" that some people must poke at every available moment. Likewise, the reaction to the 60-second guarantee shows that, "McDonald's is a target for everyone," Connelly explained. "No matter what they do they will be bashed. This is very important to consider here: the people who don't eat at McDonald's or who will never admit they eat at McDonald's will smash them at every available turn for being a bad employer and serving bad-for-you food."
Indeed, the people who commented on TIME's Facebook page along the lines of "Eating that timer would be better for you than eating McCrap," and "now they can kill Americans a little faster than Usual" probably aren't McDonald's customers. At least, you'd hope they aren't.
Concern That Some People Don't Read Beyond Headlines
Many commenters said the guarantee was absurd because customers sometimes take more than one minute to order, or they don't have their money ready and therefore take up more time to pay. Others wondered why their local McDonald's doesn't have a 60-second drive-thru guarantee. And still others commented something to the effect that they will place a huge order that will be impossible to deliver in 60 seconds, and then come away with all of that food for free.
What all of the comments like these reveal is that some of the commenters didn't read the story before responding -- or at least not very closely. (One commenter who did read the post chastised this group: "Reading comprehension people!") To clarify again, the 60-second timer starts only after the customer has paid. The guarantee is only in effect in Florida McDonald's. And if McDonald's fails to meet the 60-second cutoff, the customer receives a coupon for a free sandwich in the future. You don't get your current order for free.
But why even bother with this explanation here? The people who didn't read the initial five-paragraph post probably aren't reading the end of this much longer story now.