Why McDonald's Big Turnaround Plans Mean Nothing to Consumers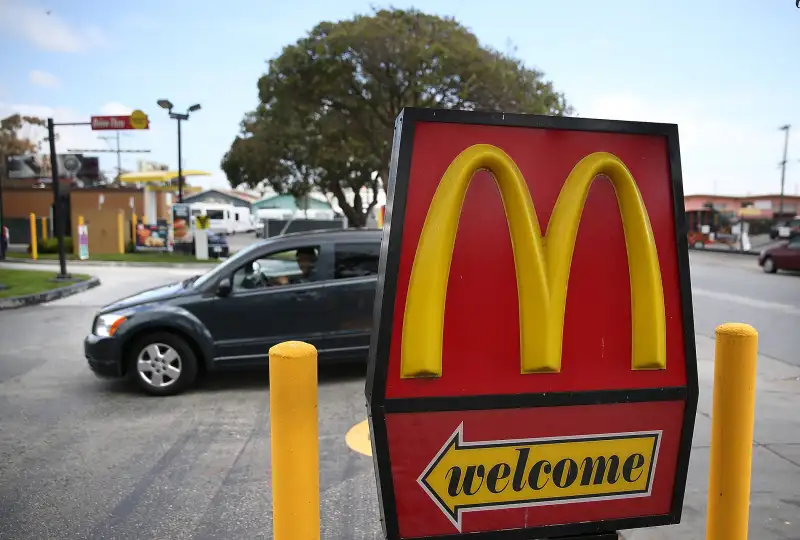 Justin Sullivan—Getty Images
On Monday, McDonald's announced it was launching the first steps of a worldwide "Turnaround Plan" aimed at restoring growth for the struggling fast food giant.
"Today we are announcing the initial steps to reset and turn around our business," Steve Easterbrook, the new president and CEO of McDonald's, said in a press release and video posted online. "The reality is our recent performance has been poor. The numbers don't lie."
For now at least, however, the planned transformation does not include any major changes to what many view as McDonald's biggest problem: the food.
In the late '00s, Domino's took the bold step of airing "brutally honest" commercials in which it admitted some people thought its "pizza sucks." Domino's was lauded by branding experts for owning up to the shortcomings of its food, as well as well what seemed to be a commitment to do better by its customers. The transparency and accompanying menu makeover have come to be viewed as great triumphs for Domino's, which boasted a 14% increase in same-store sales in the first quarter of 2010.
For McDonald's, though, there hasn't been any straightforward "Domino's moment" mea culpa about the food, and it's unclear if the just-announced turnaround will include any big changes to the menu.
Easterbrook admitted things like "We haven't been on our game," and "for the last five years, the world has moved faster outside the business than inside." Yet the only concrete strategies introduced on Monday focus on restructuring its operations into four market segments around the globe and increasing restaurant ownership by franchisees (rather than the company itself). The changes are meant to bring about "less layers of bureaucracy," according to Easterbrook, and the overarching purpose is to help restaurants "provide greater focus on the customer" and "deliver a stronger menu, service, and overall experience for our customers."
The particulars of how any of the above plays out in terms of if and how the menu, food sourcing, or ingredients might actually be tweaked, let along transformed, remains a mystery. All that we learned Monday is that McDonald's will somehow plod on with goals like making "continuous improvement in food quality and perceptions," and, vaguest of all, "bringing simple easy enjoyment to life."
Monday's announcement did little to address the gripes of consumers summed up in a BBC story published the same day, in which American diners reveal that they aren't fans of McDonald's because, among other reasons, it's not healthy, too expensive, and low-quality compared to brands like Starbucks, Chipotle, and Shake Shack.
McDonald's has been conducting small tests for concepts like all-day breakfast, table service, and customizable burgers. It has also been seeking out input from millennials and startups concerning how it should innovate and become more appealing to the masses. For the time being, however, McDonald's seems stuck in a no man's land in which it's intrigued with bold innovations yet stuck in its old ways and frightened about changing too quickly and possibly alienating core customers. Besides, even when McDonald's embraces a seemingly progressive policy, like removing chicken with human antibiotics from the menu, it tends to be received cynically—"a halfhearted way to catch up with changing market norms and to anticipate inevitable regulation," as a New York Times op-ed put it.
The McDonald's dining experience may very well transform at some point down the line. But despite the CEO calling the new plans a "reboot" and a "turnaround," we learned little about how the food, pricing, and customer service—the stuff that paying customers care about—will actually change. Or if they'll change.